Address Generator
Proxy address generator – easiest sticky session proxy list by location. Get instant proxy lists with user:pass in under 1 minute. Three clicks and an export for millions of proxies for any software!
Windows and macOS compatible
Sticky ports with user:pass
Generate up to 49,999 proxy list lines
Address Generator Features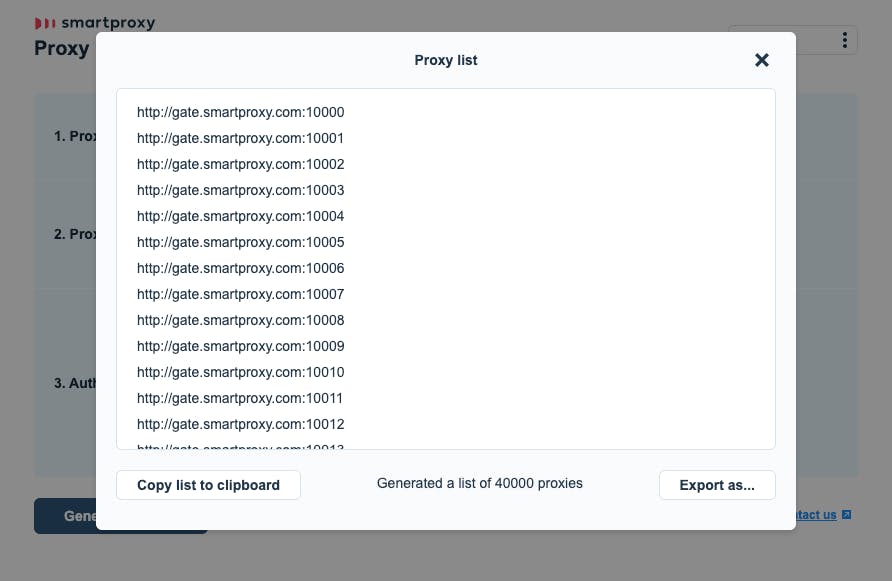 Generate proxy lists in a second
Smartproxy is so smart that it doesn't need to give you a list of over 65 million IP addresses. Instead, we have gateways (endpoints) that let you use our whole pool through a single IP address. You get endpoints for any country or city in our network. And it's great for random rotating proxies, but what if you need a list of sticky residential IPs?
Easy, you instantly get sticky IP addresses without limits through ports (one port – one sticky proxy session from 1 to 10 min. and 30 min.). Need more? Use custom sessionID strings through the backconnect gateway. Smartproxy's Address Generator will generate as many proxy gateways for sticky sessions as you need.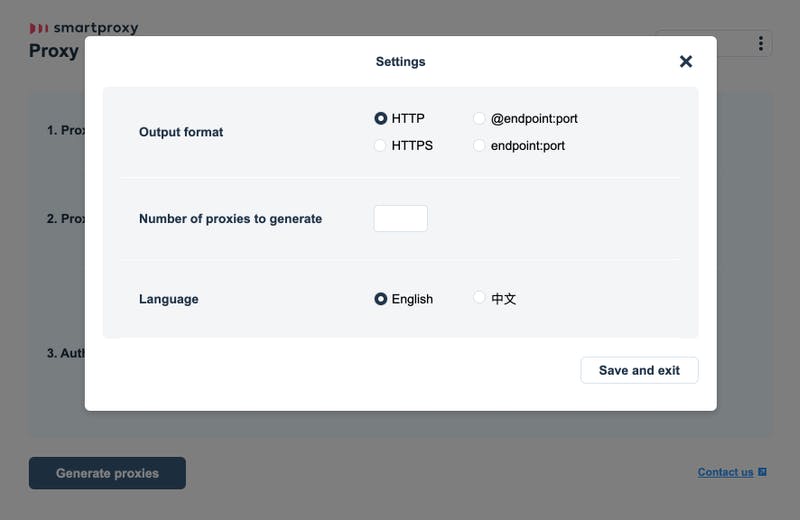 How to use the Address Generator
1. Pick a session type.
2. Choose proxy type.
3. Enter your credentials to get the list with user:pass already attached (don't need to do this if your IP is whitelisted in the dashboard).
4. Choose how many proxies you need.
5. Use the list anywhere, it exports in seconds.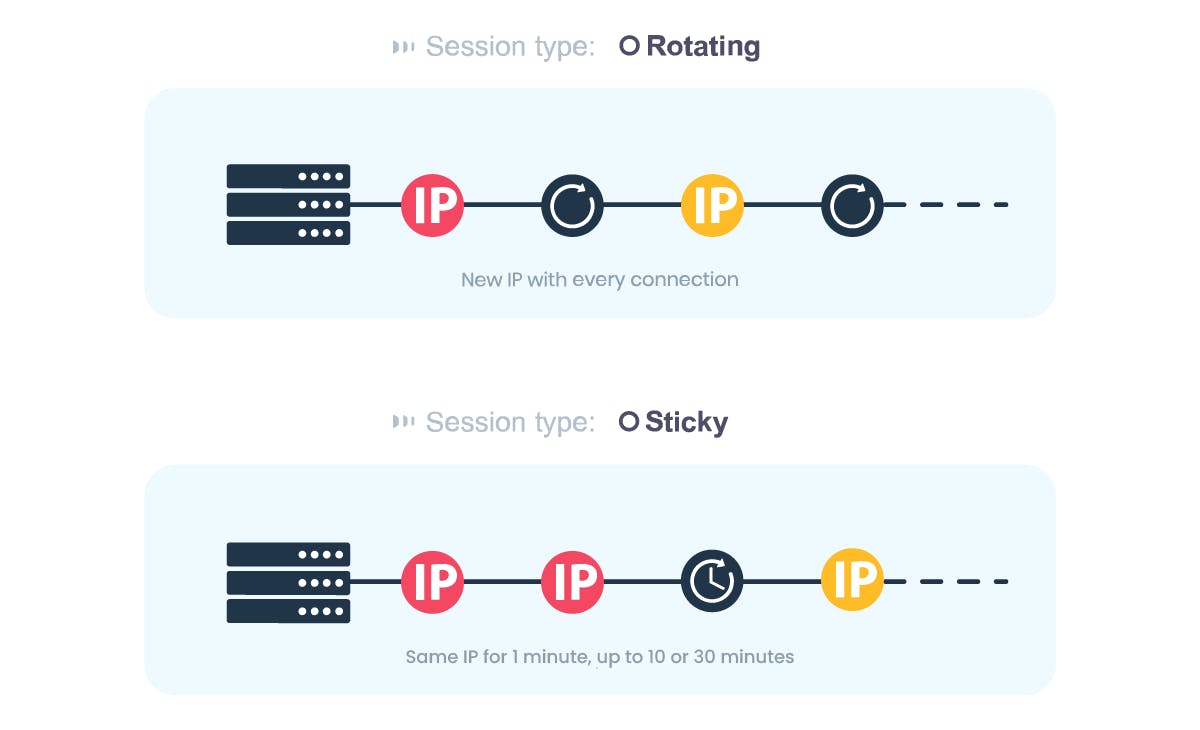 Add to cart proxies
Use Address Generator to create lists of unique 1 minute, up to 10, or 30-minute sticky session proxies for checkout on sneaker sites. These residential IPs change slow enough to give your bot time to check out and run unlimited tasks at the same time. Don't forget to use rotating ports for monitors with low delay.
Proxy session types: rotating vs. sticky
Rotating proxy sessions give you a new IP address for every connection. It uses a single endpoint address. Sticky IP sessions assign an IP address to your connection for a longer period of time. For residential and mobile proxies, it's from 1 minute up to 10 or 30 minutes, while datacenter proxies 'stick' to your connection for 30 minutes.
Authentication: Proxy user vs. Whitelist
Proxy User: uses username:password credentials to authenticate and connect to the Smartproxy network. Whitelist: lets any device with your IP address access the Smartproxy network without a password. Perfect solution if your software cannot use username:password credentials.
Proxy server: pick a location!
Endpoints (gateways) work with both rotating and sticky sessions. Need a sticky session proxy list from New York? We have a gateway for that with thousands of ports ready for your list. Every location in our network has a separate gateway. If you choose a location (country or city), you will only get IP addresses from that location.
Proxy server: global gateway
Random: this single gateway will give you a new IP address for every connection request. It's not the best option if you need to have an IP address from a particular location.
Pair your proxies with free apps