How to Set up a Residential Proxy in the FoxyProxy Extension
Find out how to set up a proxy in FoxyProxy.
Hide your IP, access restricted content and avoid geoblocking today. Contact us at [email protected].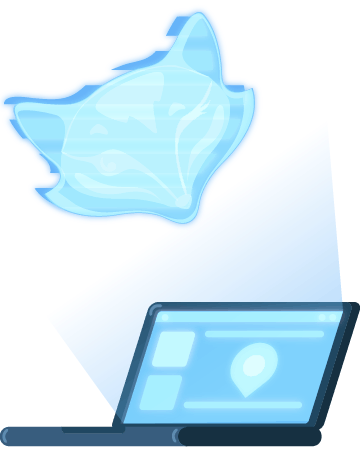 FoxyProxy proxy settings for Chrome and Firefox:
First of all, download and install the FoxyProxy extension:
Instructions for Chrome:
1. Click on Options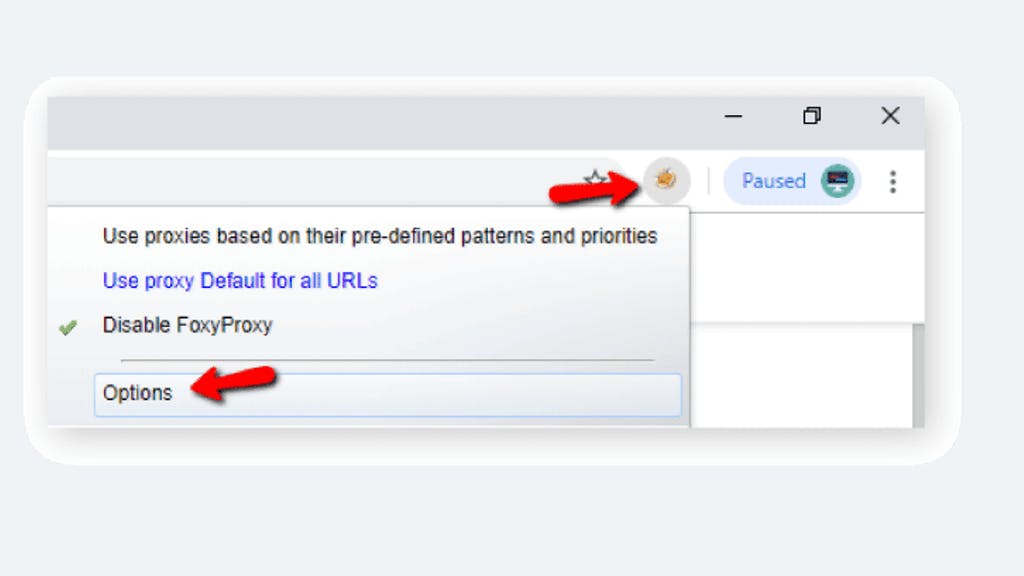 2. Click on Proxies tab found on the right sidebar. Within proxies menu, click on Add new proxy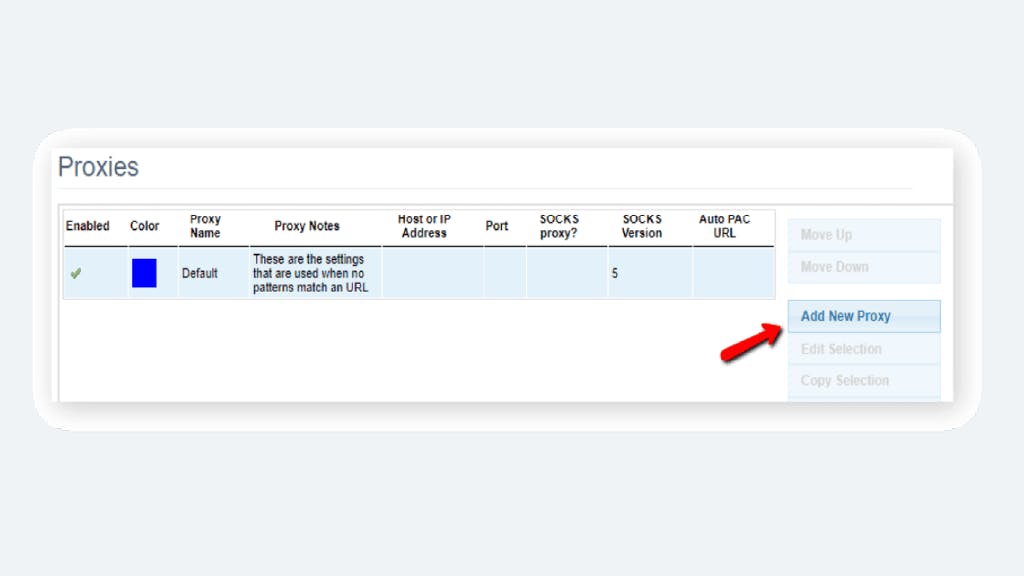 3. Choose Manual Proxy Configuration
4. Enter our gateway's Host or IP Address and Port (e.g. gate.smartproxy.com:7000 for random IP) and click save.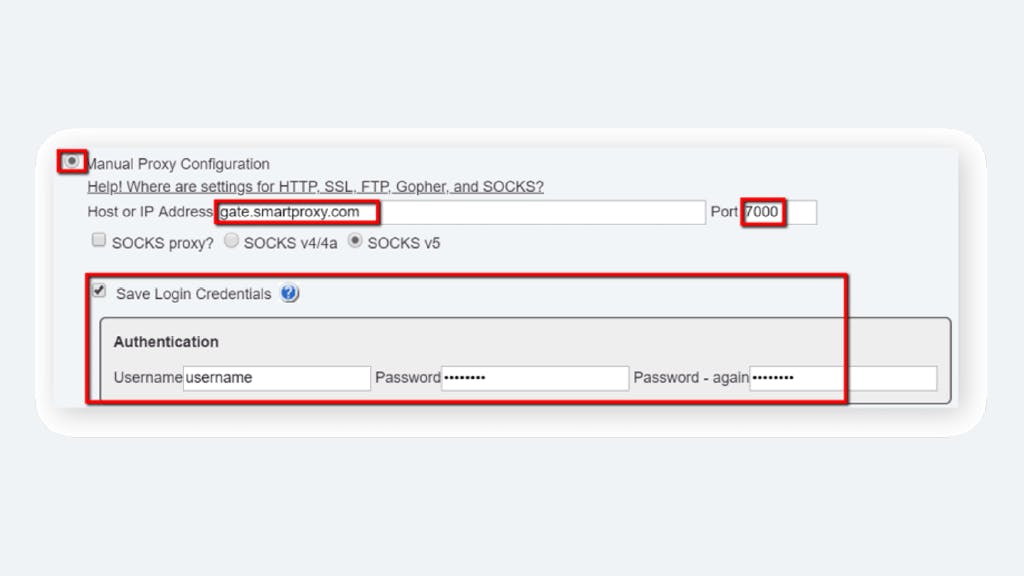 5. Go to Proxy mode and select Smartproxy proxy from the drop-down menu
Instructions for Firefox:
1. Click on Options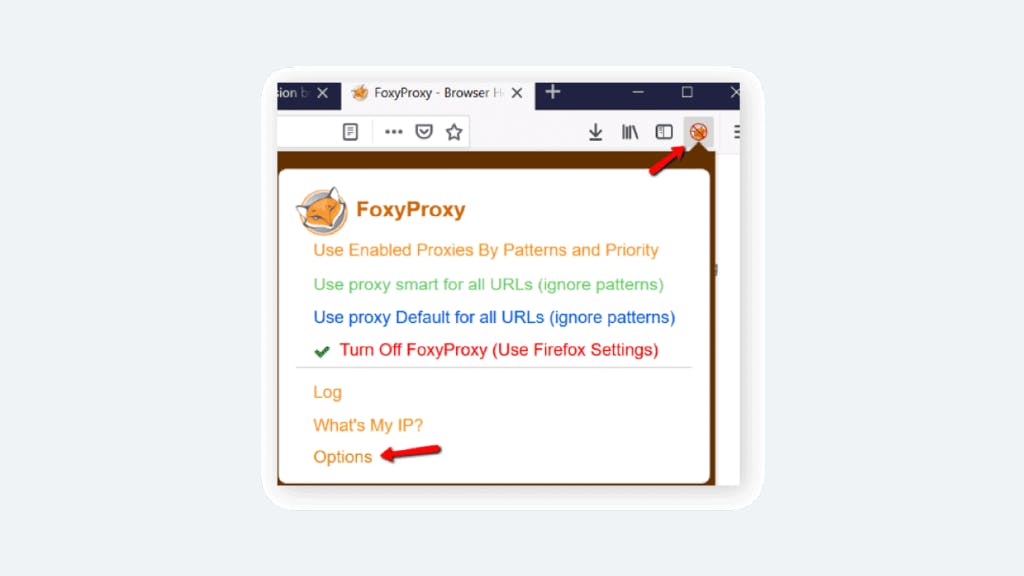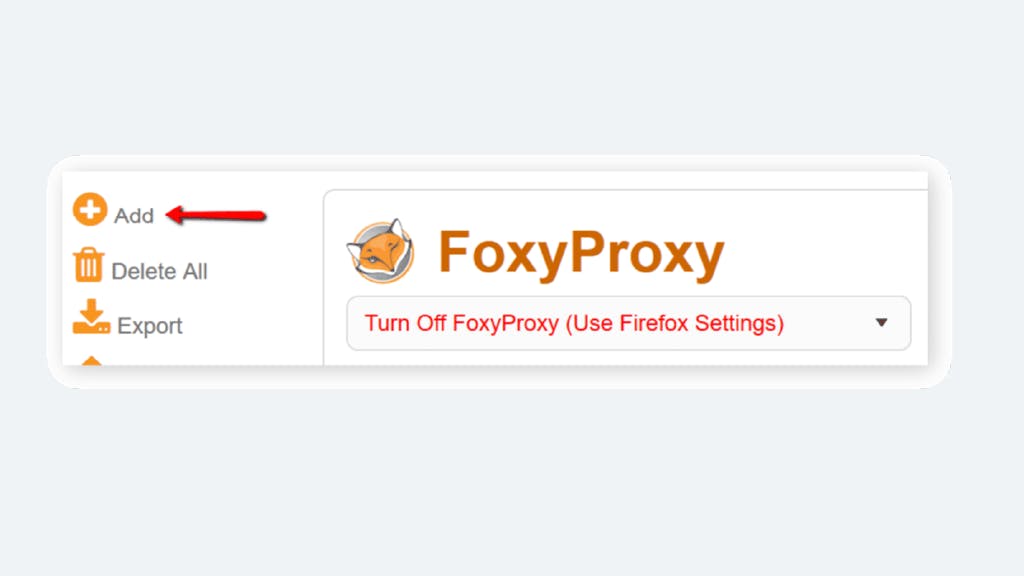 3. Select Proxy Type HTTP or SSL (HTTPS), enter IP, Port, Username, Password and click Save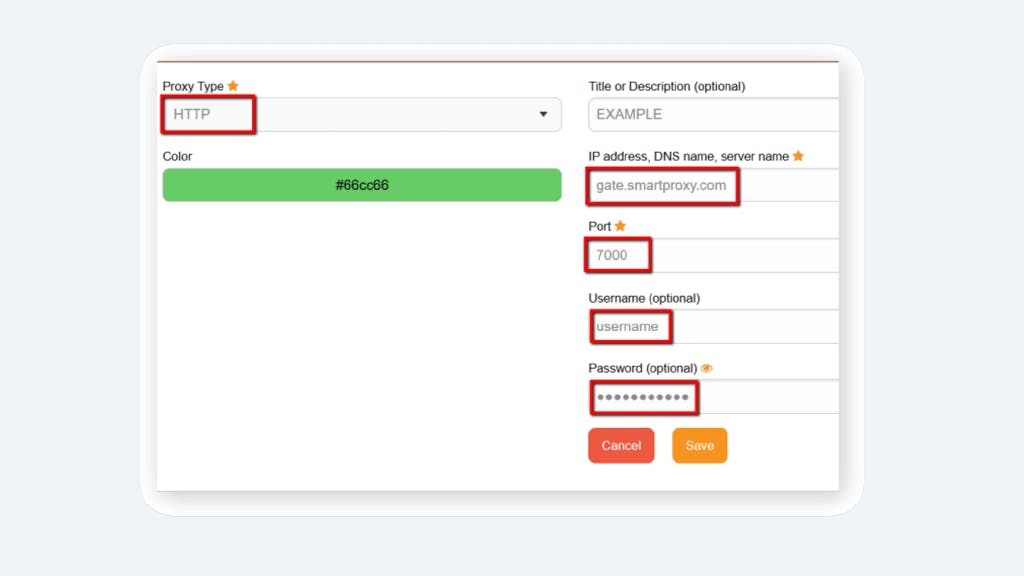 4. Go to Proxy mode and select Smartproxy proxy from the drop-down menu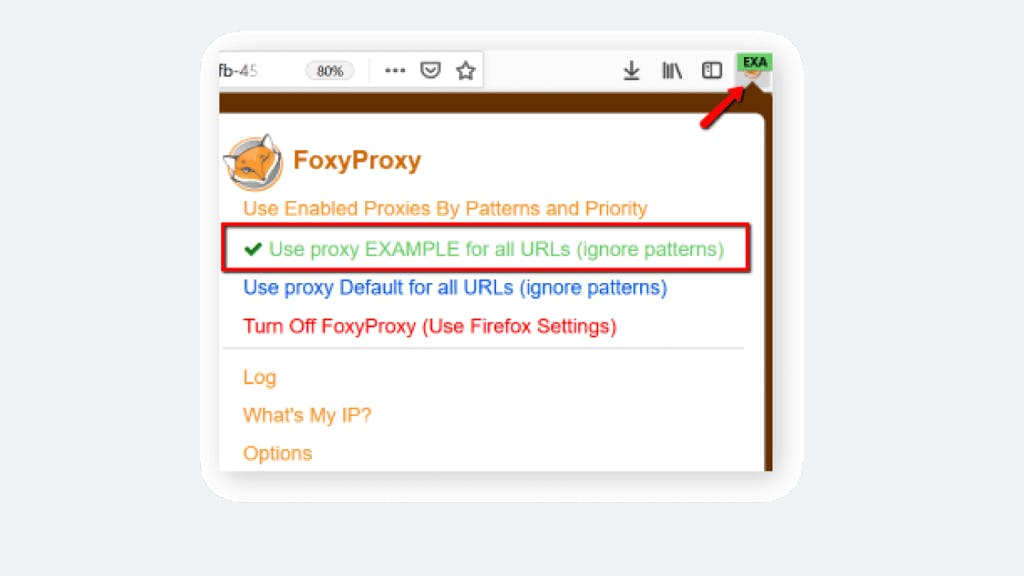 Get the best proxies for FoxyProxy
Are you serious about hiding your IP address? Stop using use free proxies. Unless you want your data stolen, of course. Start using our highly anonymous proxy network and get a new anonymous IP address with every connection request. Our advanced rotation technology efficiently hides your location and never gives away any information about your real IP.
Select proxies in any location to access content and websites anywhere without restrictions.
With Smartproxy, you can choose to use residential proxies or datacenter proxies on FoxyProxy without connection limits. Don't wait to use the best proxies – start today!
Choose Smartproxy:
Never get flagged
Avoid getting detected by using our vast pool of residential exit nodes.
Unlimited connections
Use an unlimited number of connections, threads and countries at once.
City and Country level targeting
Use residential IPs from as many countries or cities as you like. Change locations as often as needed.