Who are we?
Since 2018, Smartproxy is the go-to proxy and web data gathering solutions provider. We are a trusted sidekick of data-driven businesses, helping them unlock publicly available data with ease.
Smartproxy kicked off as a self-service-based proxy infrastructure, offering transparently sourced residential, mobile, and datacenter IPs worldwide. Today, having 65M+ proxies and a bunch of powerful web scraping solutions in our product portfolio, we aim to become the leading web data gathering platform and dominate the data-as-a-service market. We have served more than 50K users: Fortune 500 companies and solopreneurs alike find just what they need with us!
Awarded Data Solutions
Recognized three years in a row for offering premium quality products, user-friendly experience, and affordable prices

Being a trusted sidekick for all businesses seeking to become data-driven by unlocking the power of public web data.

To help our customers capitalize on the web data's potential by providing powerful yet easy-to-use scraping infrastructure.
Smartproxy's here to provide ready-made data scraping and proxy management tools for anyone – data scientists, developers, performance marketers, and simple folk who don't have the coding skills required. We're smart about scraping and want to share this knowledge with you. We have top-notch technical documentation with useful tips & tricks and offer bussin' 24/7 tech support.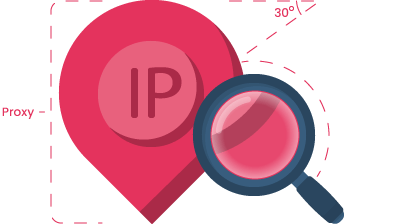 How do we source our proxies?
We acquire our exit nodes transparently from various providers. Some of them are wholesalers who receive their exit nodes from app users. We ask these providers to ensure that end users are both reasonably informed and have consented to such use of their devices' IPs. As for datacenter IPs, we gather them from data centers all around the world.
Being a remote-friendly company with an international employee base, we are true digital nomads. Many of our colleagues are based in Europe, in the Baltic states – a quickly emerging high-tech market. But you can also hear us talking in Ukrainian, French, Chinese, or Nigerian. At Smartproxy, we bond over our passion for finding user-friendly solutions for complex data-gathering challenges.
I love the collaborative and supportive atmosphere here. The projects we work on are always engaging and challenging, which keeps things interesting and allows me to learn and grow continuously. I appreciate the energy and fresh perspectives my creative teammates bring to the table.