Maximize SERP Results with Powerful SEO Solutions
Discover the best approach to elevate your SEO game and achieve outstanding results.
Proxies or SERP Scraping API – which is better for you?
Pick residential proxies if you have your custom infrastructure for gathering SERP data and want to make it more effective.
Use the solution for conducting competitor research, monitoring SERPS, accessing localized content, and more.
Take data gathering to the next level with our flexible subscription plans that allow you to add extra traffic, sub-users, and whitelisted IPs. Don't want to get strings attached? Try the best entry point in the market with the Pay As You Go payment option for residential proxies at $8.5/GB.

Sending too many requests from one IP address may lead to IP blocks and CAPTCHAs. But you don't need to worry about this – our 55M+ residential IP pool with 99.99% uptime will let you explore search engines with no distractions. 

Pair proxies with your preferred scraping tools or any desired software. Simply obtain your proxy credentials from the dashboard and seamlessly incorporate them into your code.

Choose from 195+ locations with country-, state-, and city-level targeting. Switch up your IP with every connection or maintain one IP for up to 30 min. 
Go for SERP Scraping API if you need maintenance-free infrastructure for collecting SEO data.
Use the scraper for SEO research, brand monitoring, and lead generation from search engines, such as Google, Bing, Baidu, and Yandex.
Feel free to customize your search queries, filter search results (by pagination, locale, geo, etc.), and choose HTML or JSON format.

Get a full-stack solution that provides 65M+ residential, datacenter, and mobile IP pool, SERP scraper, and parser – all in one. 

Be assured that you'll receive real-time or on-demand and always up-to-date data, which is crucial for making well-informed business decisions.

Handle large volumes of data without sacrificing performance, making the solution perfect for businesses of all sizes.
Compare your options and find the best match
55M+ HTTP(S) & SOCKS5 proxies.
Rotating & sticky IPs.
195+ locations.
65M+ HTTP(S) & SOCKS5 proxy network, scraper, and parser.
Rotating & sticky IPs.
Browser-like fingerprints.
195+ locations.
On a city, state, and country level.
On a city, state, and country level.
99.47% success rate.
<0.6s avg. response time.
99.99% uptime.
Pay As You Go option.
100% success rate.
Real-time or on-demand data collection.
Results in HTML and JSON.
High scalability.
Free trial.
Access to API Playground before purchasing.
14-day money-back.
Use our solutions to level up your SEO strategy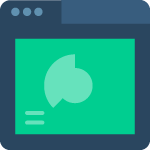 Audit websites
Analyze website performance by collecting data about the website's loading speed, responsiveness, overall user experience, and more.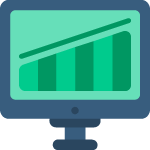 Monitor SERP results
Make informed SEO decisions based on organic and paid results, such as search volume, keyword competition, related terms, and the most popular topics.
Track localized content
Assess how your website and content appear to users in specific locations and evaluate local search rankings to ensure your localized efforts are accurately reflected.
Generate leads
Identify and connect with potential customers for your future business prospects by gathering contact information directly from search result pages.
Monitor brands
Track your and your competitors' performance and online presence – gather data on brand mentions, featured snippets, ranking positions, etc.
Recommended Smartproxy products for SEO
Whatever data you need to harvest from search engine results pages – we have a solution for you.
Recommended
Each residential IP address is associated with a real mobile and desktop device that pinpoints specific physical locations. It makes residential proxy networks highly effective and immune to blocks and CAPTCHAs. Works well combined with a scraper.
Synchronous & asynchronous requests
SERP Scraping API combines a 65M+ residential, mobile, and datacenter proxies network, a parser, and an advanced scraper. With this tool, you can get publicly available data from search engines like Google, Bing, Baidu, and Yandex with a single request.
Frequently asked questions
Should I choose proxies or VPN for SEO monitoring?
When choosing between proxies for SEO and VPNs, selection should depend on your needs and preferences. First, it's important to know the difference between these two solutions: a proxy is a middleman between you and the internet. A proxy network hides users' IP addresses and performs the internet's request transactions on their behalf, whereas a VPN (Virtual Private Network) is an intermediary that encrypts and transmits data when users connect to the internet.
Typically, an SEO proxy is preferred over a VPN for SEO monitoring, as it's suitable for automated tasks such as rank tracking, data scraping from multiple geo locations, etc. However, if your priority is simply secure and anonymous internet browsing, you may go for a VPN.
SERP scraping refers to the process of harvesting data search engine results pages (aka SERPs). It includes gathering information like search rankings, featured snippets, ads, and other elements displayed on search engine result pages. This data can be used for SEO analysis, research, and monitoring.
How to use proxies in SEO tools?
To integrate proxies into SEO tools, you simply need to configure the proxy settings within the tool by providing the proxy address and port number. This configuration allows the tool to route its requests via the proxy server, allowing you to collect data from different IP addresses and locations for precise SEO analysis.
How does SERP Scraping API differ from proxies for search engine optimization?
SERP Scraping API is a full-stack solution combining a proxy network, web scraper, and data parser in one tool. It allows gathering search engine data from search engines such as Google, Bing, Baidu, and Yandex, guarantees 100% success rates, and enables getting raw HTML or structured data in JSON. On the other hand, proxies are a great choice for users who already have their custom infrastructure for gathering SERP data and want to make it more effective.
Does location matter when targeting local SEO?
Yes, location is essential when targeting local search engines since they prioritize delivering search results that are relevant to the user's specific location.
How to scrape Google search results?
In order to scrape Google search results, you may want to use web scraping tools, such as SERP Scraping API, and libraries that let you send automated requests to the Google search engine.