Firefox Proxy Add-on
The smartest proxies are coming right to your browser! Easy to set up, even easier to use. Our Firefox add-on works for free with any active Smartproxy proxy plan!
Connect to any country in the world
Available on different devices
Residential, mobile, and datacenter IPs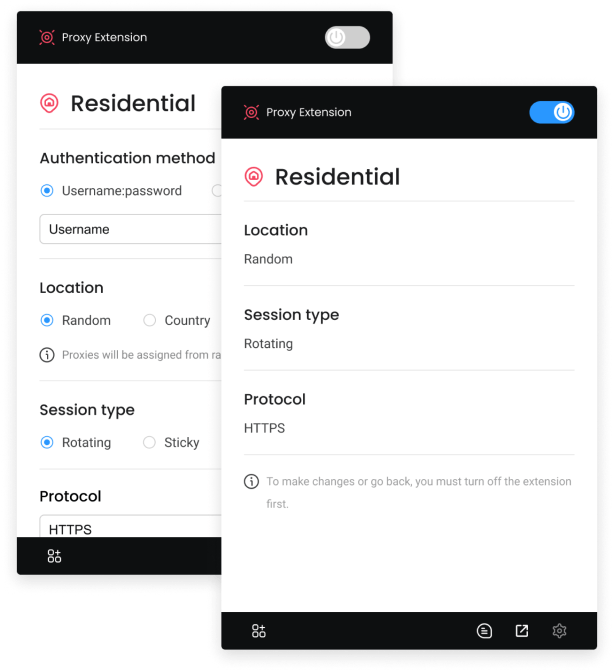 Firefox proxy add-on that values your anonymity  
Are you on the lookout for the next big game-changer that could exponentially improve your virtual life? Something that's easy to use and simple-looking on the outside, yet the most powerful tool on the inside?
Hell yeah, then this proxy add-on for Firefox is the one thing you've been after without even knowing.
Want to surf the web without having to worry about your privacy? Pick a country to connect to, get a residential, mobile, or datacenter IP assigned automatically, and you're all set! No blocks, no cloaking – these proxies are basically your virtual camouflage. But better.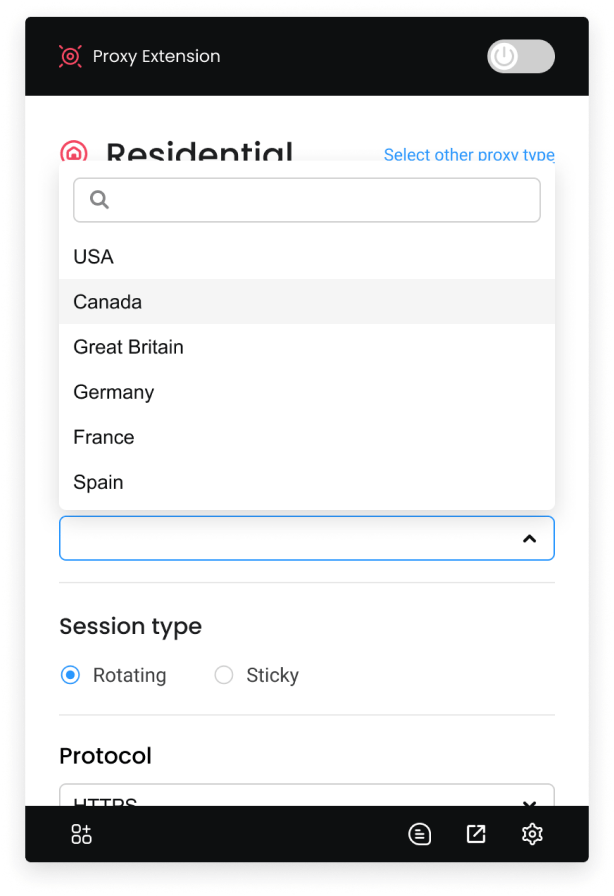 Proxy add-on for Firefox that brings localized content right to you
Of course, you need to access some localized content. We knew this would happen, so we've come prepared. In the proxy add-on, all you have to do is pick a country from the dropdown menu, and enjoy the (virtual) trip! Now you have your Firefox browser thinking you're in a certain location when you're actually comfortably at your desk or sofa.
Smartproxy residential and mobile IP addresses come from real devices, so they are incredibly hard to clock as they don't raise any suspicion when making a connection to target websites. Enjoy your newly accessible content carefree.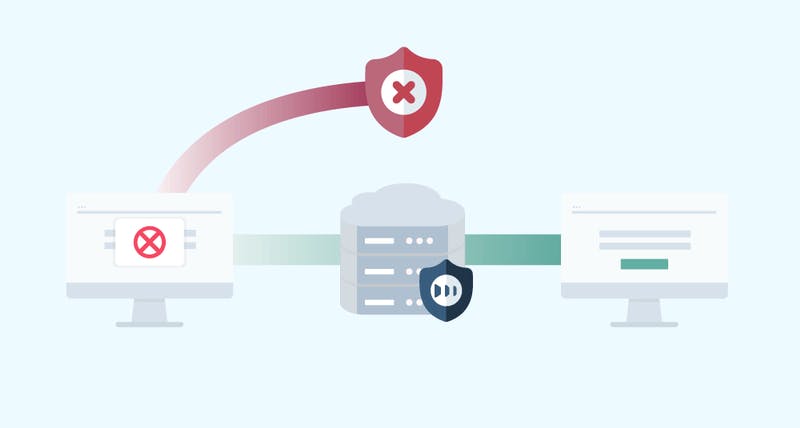 Focus on your tasks and let the proxy add-on do the rest
Yes, it really is as simple as that. No more switching between tabs, windows, or software. All you need is right here in your browser. Our proxy extension is smart for a reason: log in, and access your proxies right here and now. Use your credentials to access proxies on all of your devices.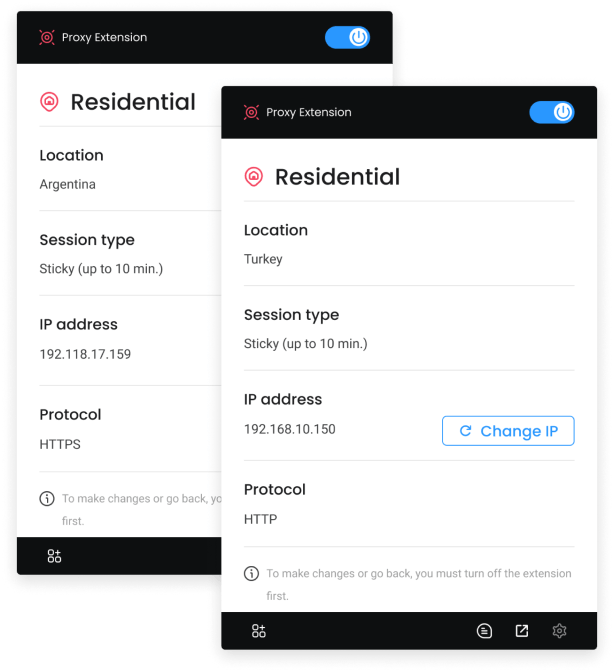 Account management made fool-proof
Multiple account management can sometimes become a real hassle. Throw that old notion out the window with the sticky proxy session selection. Choose a static IP (sticky session), and enjoy account management without even leaving your browser.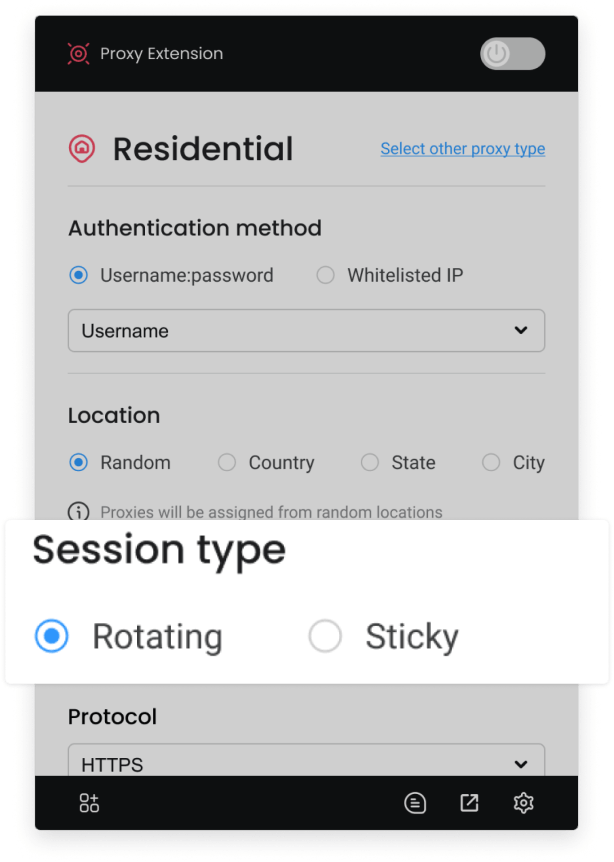 Web scraping and data mining galore!
What if a static IP is just not your gig? C'mon, did you really think we wouldn't have thought this through either? The 2-click setup proxy extension has rotating proxy sessions too. Get your IP rotating and let's go!

Perfectly anonymous, perfectly fast, and extremely hard to block. These rotating IPs will go perfectly with your next scraping project.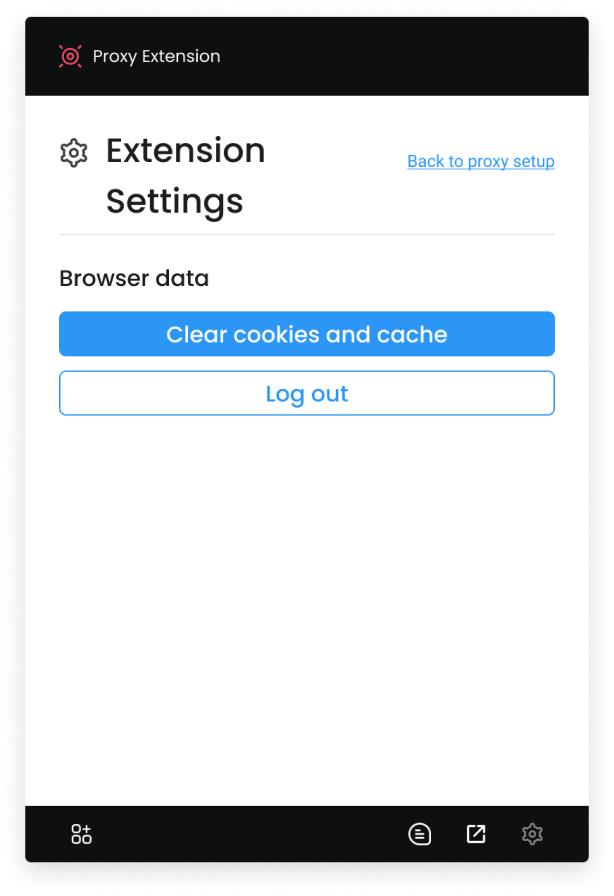 Why not use the add-on for unblocking websites?
Yep, even if you don't have some grandiose plan to use the proxy add-on for, you can just use it to access blocked websites, we won't judge. Connecting to an IP from a different country will hide your own IP address, and voila – your connection is coming from a different place!
For maximum anonymity, remember to clear your cache and cookies. Oh, and consider changing your user agent, too. Privacy? Restored.
Simply the best proxies
Proxies can always be what makes or breaks your online projects. Same with proxy add-ons. That's why you'll have the smoothest sailing with our proxies. Say goodbye to blocks, and say hello to incredible speed.
And just so you know, with the Firefox proxy add-on, you can totally forget browser proxies, session strings, and separate settings. All is included, you're welcome.