The Most Reliable Datacenter, Mobile, and Residential UK Proxies
Savor residential, mobile, and datacenter UK proxies with 1,727,716 IP addresses all over the country. Access local data, automate processes at a large scale, stay anonymous, and enjoy industry-leading speeds!
65M+ residential, mobile, and datacenter IPs
Become unblockable with UK IP addresses
So, what do almost 2 million unique United Kingdom proxy IP addresses mean to you? Well, for us, it translates to exceptional performance and an unparalleled UK proxy service. Coupled with rotating or sticky sessions, you'll definitely level up your proxy game.
Are you in need of UK residential proxies? Look no further! On top of mobile and datacenter proxies, we offer a whole bunch of residential IPs that will elevate your level of anonymity and security even further.
Our anonymous UK proxy servers provide tailored solutions to your specific needs. What's more – unlimited connections and city-targeting make the perfect cocktail of success at the best price!
Mammoth-sized UK residential IP pool
Need to access geo-blocked content with a UK IP instead of your own? Well, Smartproxy's UK proxies are just for you! 
And with a massive pool of UK IP addresses (49,382 IPs in London alone), you'll never have to worry about running out of proxies. 
Don't forget we offer a <0.61s response time, advanced rotation, the Pay As You Go payment option, and anything else you need for the best residential proxy experience!
Custom-fit UK datacenter proxies
Some would say that datacenter proxies have the best quality-price ratio. Who are we to disagree? Just hear us out, we've got some cool datacenter IP subscription options:
Pay-per-GB: access a large pool of rotating proxies, and pay only for the traffic you use. 
Pay-per-IP: are a couple of hundred IPs enough for you? Save a buck, and get your preferred amount of IPs.
Four main benefits of using Smartproxy
Why you should NOT use a free UK proxy
Yes, it may sound tempting (getting anything for free does). But you should be aware of the risks that a free UK proxy poses when it comes to online security. Here's why using free proxies is a big no-no:
Malicious free UK proxy servers can intercept passwords and login details.
Your information could be sold to third parties, leading to a whole new set of problems.
Even if nothing terrible happens, free IPs are often slow and overused.  
Heads-up – Smartproxy has some sweet, affordable proxy plans, and our proxy servers utilize the smartest protocols to connect to your target in a fast, reliable, and secure way. So, breathe a sigh of relief; we're here for you!
Start using Smartproxy UK proxies

3 proxy types

IPV4 & IPV6
Intuitive setup

Industry-leading performance

Awesome 24/7 customer support

195+ locations

Easy self-service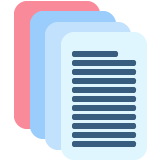 HTTP(S) & SOCKS5

Flexible pricing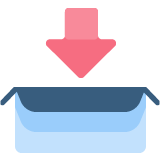 Pay As You Go option
Flexible proxy plans
14-day money-back
Sticky sessions up to 30 min
No hidden fees
SSL secure payment
Your information is protected by 256-bit SSL
Google Pay and Apple Pay are only available with Smart Wallet
What people are saying about us
We're thrilled to have the support of our 50K+ clients and the industry's best
Praised for the exceptional standards of security, anonymity and ethical IP sourcing practices.
Recognized 3 years in a row for premium quality products with the best entry point.
Awarded for the most user-friendly way to access local data anywhere successfully.
Featured in:
Frequently asked questions about UK proxies
What is a UK proxy IP address?
A proxy is a server that acts as an intermediary, connecting to your target location on the internet. It receives, forwards, and retrieves data for connection requests on your behalf. The IP address of your proxy becomes your 'online identity' for these requests. Hence, a UK proxy IP address is an online identity that indicates a location in the United Kingdom when making requests on the internet.
What is the best proxy server for the UK?
The best proxy server for the UK largely depends on your specific use case and requirements. Here's how different types of proxies can serve unique needs:
Residential Proxies are ideal if you require high anonymity and legitimacy. A residential proxy uses real IP addresses from Internet Service Providers (ISPs) and is perfect for tasks that require high trust levels, like managing social media accounts or online shopping.
Mobile Proxies use IP addresses provided by mobile network operators. These are particularly effective for activities that involve mobile data, like mobile ad verification or testing mobile applications. Mobile proxies are also useful if you need to simulate a real-user experience on mobile platforms.
Datacenter Proxies are your best option if you need to make numerous requests in a short amount of time. They're perfect for web scraping, SEO data collection, or high-speed online gaming. Datacenter proxies don't come from ISPs but from a secondary corporation, making them faster but potentially less legitimate-looking than residential or mobile proxies.
How much does a UK proxy cost?
At Smartproxy, prices for proxies start from $4/GB!
Can I track my UK proxy usage?
Absolutely! As soon as you sign up for one of our subscription plans and have access to our dashboard, simply click on the Traffic usage tab, easy-peasy. There you'll see just how much traffic you've used. 
Can I use a UK proxy for BBC iPlayer and Amazon Prime?
When it comes to streaming online content, datacenter proxies with a Pay per IP plan are the cost-effective option. Plans start at just $10 per month, so why wait?
And if you're looking to be the first to snag the latest UK product releases, residential proxies are the way to go. With those IPs, you can shop in any city without the fear of getting banned, since they come from different subnets.
If I already have a UK IP address, can I change it to a different country?
Sure! Here at Smartproxy, our residential proxy users get to choose from over 195 countries. So, whatever country-specific content you need to access, go ahead and switch your IP in the dashboard. 
Feeling inspired by all the possibilities? You should! Check out our FAQ for more information on getting started with proxies. 
What is a residential proxy?
What is a datacenter proxy?
A datacenter proxy is a type of proxy server that is located in a data center. It acts as an intermediary between a user and the internet, routing internet requests and responses on behalf of the user. Datacenter proxies are often used for tasks such as web scraping, anonymous browsing, and bypassing geographical restrictions on content. They can also be used to improve internet security and privacy by masking a user's IP address.
What is an SSL/HTTP(S) proxy?
An SSL or HTTP(S) proxy uses the SSL security protocol for your connection, which protects your data from third parties.
How to set up and use a proxy?
You need to set up proxies for them to work on your software or device. See our FAQ for your preferred solution, or check the start guide. It's full of helpful information, including practical explanations and detailed instructions.
And just a reminder – if you have any questions, our live chat is always just a click away!