Best Value SOCKS5 Proxies
Undetectable shield to keep you safe and sound! Get the SOCKS5 residential, mobile, or dedicated datacenter proxy list from the best value proxy provider.
Unlimited connections & threads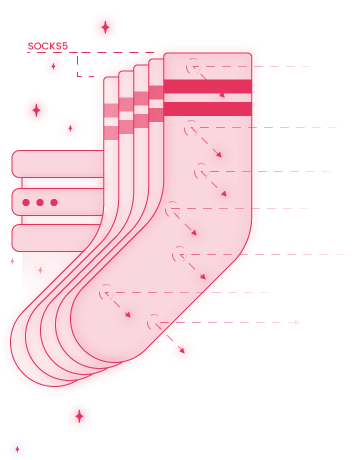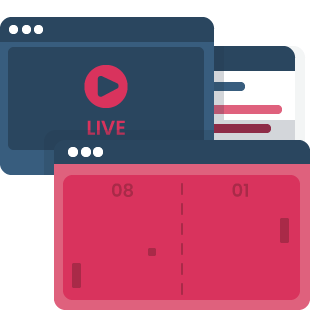 SOCKS5 proxy is the freshest version of SOCKS, aka Socket Secure, proxies. It's 5th gen – the latest and a better-faster-stronger SOCKS than ever before.
At Smartproxy, SOCKS5 proxies come in the form of residential, mobile, and dedicated datacenter proxies.
SOCKS5 is the best choice for maximum anonymity and bypassing firewalls to reach restricted content. Interested? Try it starting from only $7.5!
SOCKS5 proxies are full of effectiveness
Unlimited threads
Unlimited GBs
Static & rotating IPs
Any user:pass combination
<0.3s average response time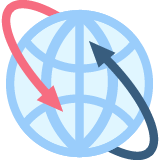 Worldwide locations
Awarded 24/7 customer support
99.99% uptime
How to get a SOCKS5 proxy list?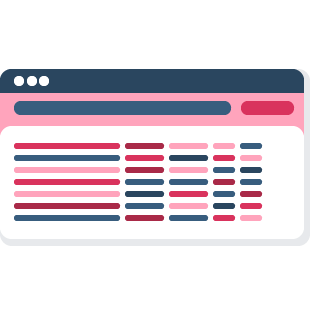 Register or login to the dashboard.
Choose a Residential, Mobile, or Dedicated Datacenter proxy type under the Residential Proxies and Datacenter Proxies menus on the left.
Go to the Pricing tab.
Choose a proxy plan that best suits your needs within the Regular or Enterprise plans. (If you're interested in dedicated datacenter proxies, select the IP type to be SOCKS5 before buying a plan.)
Go to the Proxy setup tab and set up your proxies with the username:password authentication method. (If you intend to use residential or mobile proxies, select SOCKS5 in the OUTPUT FORMAT dropdown menu in the Endpoint generator to find your SOCKS5 proxy list.)
You're all set. Happy proxying!
Choose the smartest plan for SOCKS5 proxies
Unlimited GBs & threads
HTTP(s) & SOCKS5
14-day money-back
Residential proxies
2 GB
Total: $14 +VAT billed monthly
* Proxy authentication method
Mobile proxies
2 GB
Total: $50 +VAT billed monthly
* Proxy authentication method
SSL secure payment
Your information is protected by 256-bit SSL
Google Pay and Apple Pay are only available with Smart Wallet
How to set up SOCKS5 proxies?
Light up your SOCKS5 proxies in your Windows of Mac computer!
Note that the latest versions of browsers (Chrome, Firefox) send you directly to your PC/laptops's network settings so you wouldn't have to double your configuration process. Besides, you can use tools, such as Chrome Extension or Firefox Add-on, to make configuration even easier.
Set up SOCKS5 proxy on Windows 10/11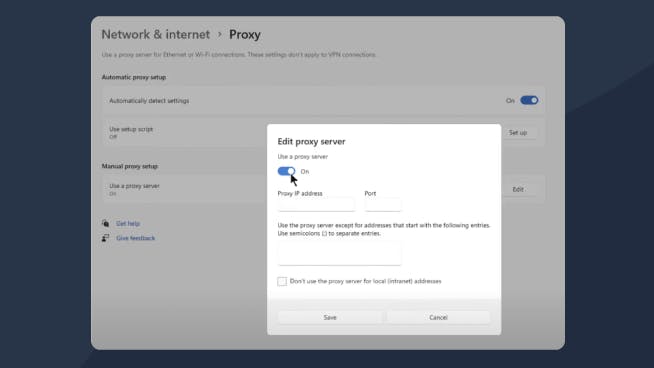 Open Settings.
Hit Network & Internet.
Choose Proxy.
Turn on Automatically detect settings.
Under Manual proxy setup, click Edit.
Turn on Use a proxy server option.
Enter your IP and port number you've got from your SOCKS5 proxy list.
Save your settings.
Enable SOCKS5 proxy on Mac OS (Ventura 13)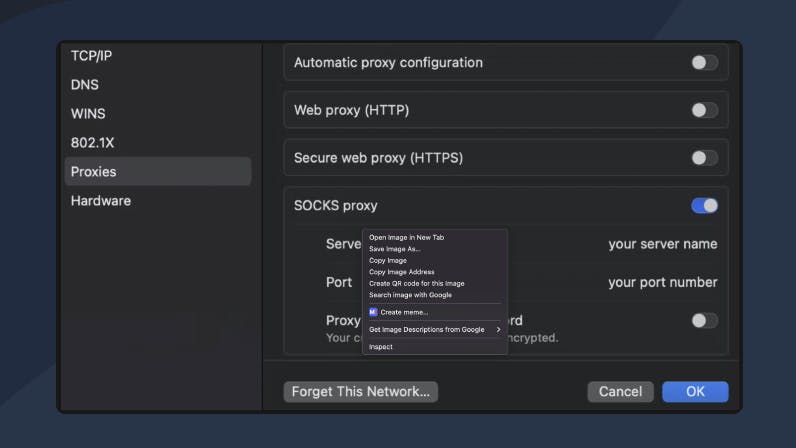 Open System Settings.
Click Network. 
Open Proxies.
Turn on Auto proxy discovery.
Turn on SOCKS proxy.
Enter your server and port details.
Click OK.
What people are saying about us
We're thrilled to have the support of our 50K+ clients and the industry's best
Praised for the exceptional standards of security, anonymity and ethical IP sourcing practices.
Recognized 3 years in a row for premium quality products with the best entry point.
Awarded for the most user-friendly way to access local data anywhere successfully.
Featured in:
Frequently Asked Questions About SOCKS5 Proxies
What is a SOCKS5 proxy server?
SOCKS5 proxy is a server that uses SOCKS type of internet protocol. SOCKS5 is the latest version of this type of protocol and that makes it the fastest of all the SOCKS. As any other proxy server it stands as a middleman between you and the internet, SOCKS5 has additional privacy and speed related benefits.
Can I get the SOCKS5 protocol with residential proxies?
Of course! At Smartproxy, residential proxies come with both HTTP(s) and SOCKS5 protocols. Choose which one you'd like to use in the Endpoint generator section of the dashboard. Learn more about residential proxies here.
Is the SOCKS5 protocol capable of supporting mobile proxies?
Certainly! Our mobile proxies fully support the SOCKS5 protocol. Whether you're looking to maintain your anonymity, bypass firewalls, or access restricted content, our proxies have got you covered. Learn more about mobile proxies here.
Does the SOCKS5 protocol work with dedicated datacenter proxies?
Yes, you can get SOCKS5 proxies with our dedicated datacenter proxies with 400K IPs originating from the USA.
Do your dedicated datacenter proxies only support SOCKS5?
For your convenience, our dedicated datacenter proxies support both SOCKS5 and HTTP(s) protocols.
How to buy a SOCKS5 proxy?
At Smartproxy, you can use dedicated datacenter proxies, residential proxies, or mobile proxies with the SOCKS5 protocol. If you'd like to use dedicated datacenter proxies, make sure to select the SOCKS5 IP type before purchasing a subscription on our dashboard.