Discover Fast & Reliable Rotating Proxies for Seamless Browsing
Equip yourself with a new IP with every connection and enjoy a block-free proxying experience. No limits to hold you back – our proxies start at $4/GB!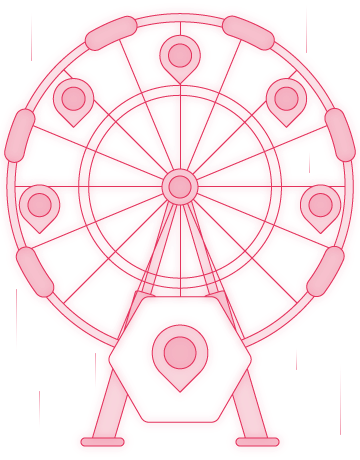 Rotating Proxies For Web Scraping
Tired of resetting your proxy and setting up proxy lists? Try our extensive rotating proxy network and get a new IP address with every connection.
Target all major data sources, including Amazon and Google. Get ready-to-digest data with a rotating proxy network as fast as lightning.
Proxy type
Residential IP
YES.
Every connection request
Datacenter IP
YES.
Every connection request
Rotating residential, mobile, or datacenter proxies that do the job
- Multiple accounts management
- Web scraping
- Ads verification & management
- Market intelligence
- Cyber security
- Browsing
- Multiple social media accounts management
- Ads verification & management
- Scraping sophisticated websites
- 195+ locations
- City-level targeting
- <0.6s response time
- 99.47% success rate
- Pay As You Go option
- Locations worldwide
- 100K+ shared IPs
- 400+ subnets
- <0.3s proxy speed
- Flexible pricing model
- Up to 30 min. sticky sessions
- 3G/4G/5G proxies
- 130+ locations
- OS filtering
- 700+ mobile carriers
- ASN and country-level targeting
Why Smartproxy?

Only vetted IPs
Our proxies come from partners that collect consent from each IP owner. So with each IP, you're in for high quality and safety.

Spartan setup
Stats like traffic usage, top targets, and proxies activation are straight in your dashboard. Or download our Chrome or Firefox extensions to get started even faster.

Advanced targeting
Hop between 195+ locations around the world, we've got you covered. Enjoy city or country-level targeting with our next-level targeting.

24/7 support
Still waiting for that email from the support team? With us, that's not the case, we're always available via LiveChat.
Get rotating proxies now – prices start at $4/GB*!
We offer a 14-day money-back option for our proxies, so you can take a test drive risk-free. And with prices starting at just $4/GB, no CAPTCHA can stop you! This deal is valid for both first-time and recurring purchases. Choose a subscription that fits your needs, test it for 14 days, and in the unlikely case you will not be satisfied with our rotating proxies, we will refund you.
With our rotating proxy network, you'll be:
Flexible
Use proxies with any device – set up rotating proxies on any browser or device with our configuration guide, Firefox add-on, Chrome extension, and a range of 3rd party tools.

Limitless
We've got the best entry point in the market. Our subscriptions let you use the whole proxy network and come with a monthly auto-renewable subscription or the usage-based Pay As You Go option, so you can use our rotating proxies without buying a subscription. Enterprise plans are available via LiveChat.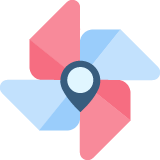 Blazingly-fast
We leverage the best proxy server technologies that optimize your connection speed and residential proxy performance beyond anything else in the market. We talk about amazing <0.6s response time for residential proxies and <0.3s for datacenter ones.
Block-free
Use a simple backconnect node to target IPs in any location on the planet. No IP blocks & CAPCTHAs because IPs are constantly changing with rotating proxies. Our residential proxies have a 99.47% success rate, and mobile proxies offer the highest success rate among all proxy types

Supported 24/7
We're here to help you and answer all your questions via LiveChat. And not to mention the extensive library of documentation we've got in store.
Anywhere in the world
195+ locations country and city-level targeting for rotating residential proxies. Datacenter IPs are available in the US and Europe. And over 700+ ASNs with mobile proxies.
Enjoying the highest quality proxies
Amazing 99.99% uptime, high speed, and industry-leading proxy performance. That's what you're in for just $4/GB*.
What people are saying about us
We're thrilled to have the support of our 50K+ clients and the industry's best
Praised for the exceptional standards of security, anonymity and ethical IP sourcing practices.
Recognized 3 years in a row for premium quality products with the best entry point.
Awarded for the most user-friendly way to access local data anywhere successfully.
Frequently asked questions
What is a rotating proxy?
A rotating proxy automatically assigns a new IP for each connection you make. This helps to keep your online activities anonymous and secure by making it harder for websites to track and identify your real IP address.
With a rotating proxy, you can run various tasks, like web scraping, managing multiple social media or eCommerce accounts, or accessing geo-restricted content without IP bans or blocks.
How to use a rotating proxy?
To get started, you'll need to find a reputable rotating proxy provider like Smartproxy that fits your needs and budget. Once you've signed up, you'll receive login details, and then you can choose an optimal proxy type and subscription for your use case.
To use a rotating proxy, you'll need to configure your internet connection settings or install a Chrome extension or Mozilla Firefox add-on. Once the proxy is set up, all your traffic will be routed through the rotating proxies, switching out the IP address with each request or every 1, 10, or 30 minutes.
What are different types of proxies?
When it comes to proxies, there're a few different types to choose from, each with its unique benefits. Here're three of the most common types of proxies:
Residential proxies. These proxies use IP addresses from real devices like mobile phones or desktop computers. This makes them less likely to be detected as proxies by websites, which can be useful for tasks like web scraping or social media automation.
Datacenter proxies. Datacenter proxies use IP addresses from data centers rather than residential locations. They're often faster and more affordable than residential proxies, but can be more easily detected and blocked by websites.
Mobile proxies. Mobile proxies use IPs of mobile devices connected to cellular networks.  They can be helpful for social media accounts creation or app testing. They're more expensive than other types of proxies, but are often more reliable and harder to detect.
What is static vs. rotating proxy?
A static proxy uses a single IP for a longer period. This means that all your internet traffic will be routed through the same IP address, making it easier for websites to detect and block your access. However, static proxies can be handy for tasks that require a consistent IP, such as accessing a specific website or server.
A rotating proxy switches between IPs at your preferred rate. This can make it more difficult for websites to detect and block your access since your IP addresses are constantly changing. Rotating proxies are often used for web scraping, market, and social media intelligence tasks.
How do I get a rotating IP address?
If you need a rotating IP address, the easiest way is to grab a subscription from a rotating proxy provider. There're many reputable providers out there, and each one works a little bit differently, but the basic idea is the same: you'll be given access to a pool of IP addresses with a feature to rotate the IPs.