Highest Quality German Residential, Mobile, and Datacenter Proxy
We have 2,332,378 top-notch residential, mobile, and datacenter IP addresses from Germany. As the awarded best value provider, we have some great deals for you to jump-start your Germany-based project. Are you ready to get the best proxying experience with these beauties?
65M+ residential, mobile, and datacenter IPs
Up to 30 min. sticky sessions
German IP addresses for your personal use
Wondering how to access German content? Don't want your target website to know you're using a proxy?
Whatever the reason is, Smartproxy German proxies can save your life whether you're trying to scrape localized content, verify ads, or use it for SEO monitoring. The sky's the limit!
Residential German proxy network
All IP addresses in our residential German proxy pool come from real desktop or mobile devices. So, you become completely anonymous as those proxies don't share any subnetwork, and websites simply can't detect these IPs and block you.
Our residential IPs have something more to level up your proxy game:
195+ worldwide locations, including Berlin and other German cities;
<0.61s average response time;
Advance rotation;
Easy integration;
Pay As You Go option.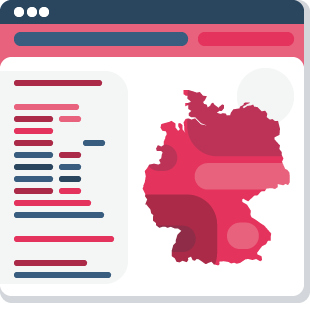 Reliable German datacenter proxies
Why settle for ill-fitting proxies when you can have the best? We've got some fresh datacenter proxies that are sure to fit you just right. You can pick from different plans:
Pay per GB: Get access to our 100K IP pool, and pay only for the traffic you use;
Pay per IP: save a coin by choosing the exact amount of IPs you need.
How do German proxies work?
Start using Smartproxy's German proxies

Safe and anonymous
Protect your personal information, like your IP address or internet service provider, just by routing your connection via proxy. Trust us, with our quality proxies, nobody will know. 

Fuss-free setup and use
Setting up our datacenter and residential options is a no-brainer, and our documentation is like a roadmap with screenshots and clear instructions for all major software. Convenience at its finest.

No 'dead' proxies
With us, you no longer need to import any proxy lists. Our endpoint assigns pre-checked proxies, ensuring you never get a 'dead' one. Dope, right?

14-day money-back
Don't trust easily? We get it. Therefore, you can get your money back within 14 days of buying a plan (terms apply).
Why you shouldn't use free German proxies
Some sites offer free proxies, but have you ever wondered how these businesses get their money? No such thing as free lunch, so here are some possible dangers:
You might "pay" for free proxies with your contact info, bank account details, etc.
You might get stuck since those IPs and overused and slow;
You might get blocked since free proxies have a greater chance of being blocklisted.
But, hey! You can scrape, mine, and automate without worrying about all of these problems. To enjoy safe, reliable, and fast performance, choose a trusted Smartproxy German proxy network!
Start using Smartproxy German proxies

3 proxy types

IPV4 & IPV6
Intuitive setup

Industry-leading performance

Awesome 24/7 customer support

195+ locations

Easy self-service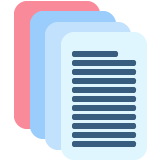 HTTP(S)

Flexible pricing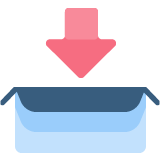 Pay As You Go option
Flexible proxy plans
14-day money-back
Sticky sessions up to 30 min
No hidden fees
SSL secure payment
Your information is protected by 256-bit SSL
What people are saying about us
We're thrilled to have the support of our 50K+ clients and the industry's best
Clients
Awards
Industry experts
Featured in:
Frequently asked questions about German proxies
A proxy is a server that connects to your target location on the internet as your intermediary. It accepts and forwards connection requests, then returns data for those requests. 
How to set up and use a proxy?
You need to set up proxies for them to work on your software or device. See our FAQ for your preferred solution, or check the start guide. It's full of helpful information, including practical explanations and detailed instructions. Our live chat is always just a click away!
What is a residential proxy?
Residential proxies are a type of intermediary between the user and the internet that provides IP addresses associated with real devices. A residential proxy server manages unique IPs, so the subnet block can't ban your entire proxy pool.
We also have datacenter proxies, which are generated on the data servers, unlike our residential IPs. Because of that, they can be easier to detect; on the other hand, they are faster and more affordable. To learn more about their differences, read our article about datacenter and residential proxies.
What is a datacenter proxy?
Datacenter proxies are a type of proxy that provides the user with IPs generated in data servers that can be used to mask the user's original IP address. Datacenter proxies add another layer of anonymity and are commonly used by businesses and organizations to enhance their online presence.
What is an SSL/HTTPS proxy?
An SSL or HTTPS proxy uses the SSL security protocol for your connection, which protects your data from third parties.
Can I track my German proxy usage?
Of course, you can! Once you have a subscription plan in the dashboard, go to the Traffic usage tab, and voilà, you can track everything effortlessly!
Can I use a Germany proxy for Pro Sieben Live, or other streaming services?
Yes, you can use German proxies for those services. Our datacenter proxies are especially worth it if you go with a Pay per IP plan. They are so cheap, you'll be saying danke to us. For real, they start from $10/month!
Can I use a German proxy for social media websites?
German proxies are perfect for social media websites. In fact, it can help to create, manage, and grow multiple accounts without restrictions. But if you wanna collect data in bulk, better grab our Social Media Scraping API – one API request will be enough to get usernames, hashtags, posts, and other data in raw HTML or structured JSON in seconds.
Are German proxies legal?
German proxies are legal. In fact, they're necessary if you want to keep yourself safe online or scrape huge amounts of data. However, it also depends on how you use them. You see, proxies won't protect you from detection if you commit an online crime or fraud.