Stay Incognito with Reliable Private Proxies
Equip private residential and datacenter proxies with extensive location coverage, and forget about CAPTCHAs or IP bans.
65M+ ethically-sourced IPs
What is a private proxy?
A private proxy is an intermediary that works as a virtual bridge between a user's device and the target. Private proxies are exclusively used by a limited group of users, offering peace of mind that the assigned IPs are genuine and not blacklisted.
Choose your private proxy fighter
Private proxies help you with a broad range of use cases and access even the most advanced targets.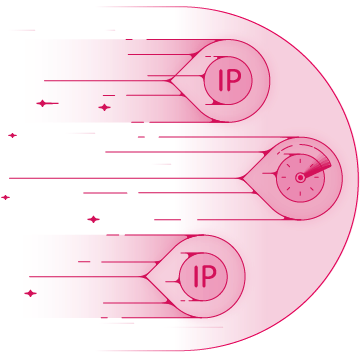 Powerful private residential proxies
Access 55M+ ethically-sourced residential IPs in 195+ locations and enjoy private browsing without a single worry. As this proxy type comes from real residential devices, they're highly authentic and difficult to detect.
And you're in for a range of residential proxy features, including advanced city-, state- and country-level targeting, rotating and sticky sessions, and an amazing 99.47% success rate.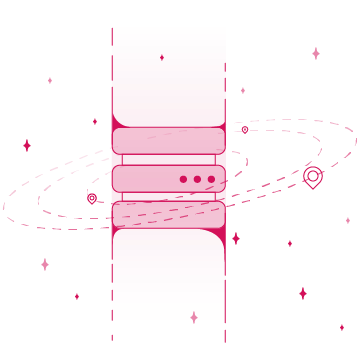 Fast private datacenter proxies
In addition to our residential proxies, we offer private datacenter proxies, catering to users who prioritize speed. As these proxies come from large network infrastructure, they guarantee top-notch stability and speed for almost every use case.
With an impressive average response time of less than 0.3 seconds, rotating and static sessions, a range of locations, and flexible payment options, you can build your ultimate proxy bundle in a jiffy.
Finest private proxies from all over the world
Top private proxies use cases
Web scraping
Mask your original IP address and collect publicly available data from the most popular targets without breaking a sweat.
AdTech
Monitor the performance of your ad campaigns, identify bot traffic, and optimize your budget with private proxies.
Geo-spoofing
Easily geo-spoof your location with private proxies and access region-specific content without a single hassle.
SEO monitoring
Switch locations, track SERP data from multiple regions, adapt to changes, and tweak your SEO strategy accordingly.
eCommerce management
Gather market data, analyze your rivals, and ensure smooth operations while navigating various eCommerce platforms.
Brand protection
Private proxies allow you to monitor copyright infringement, detect and mitigate illegal content and pesky domain squatters. 
Market research
Collect publicly available data, leverage insights on your industry's next big thing, and better understand your target audience.
Social media marketing
Manage multiple social media accounts, automate tasks, and reach people around the globe.
Flexible private proxy choices
Recommended
55M+ HTTP(S) & SOCKS5 IPs
Perfect private proxy choice when you need a large IP pool from residential devices.
What people are saying about us
We're thrilled to have the support of our 50K+ clients and the industry's best
Clients
Awards
Industry experts
Featured in:
Frequently asked questions
What is a private proxy server?
A private proxy server acts as an intermediary between your device and the internet, providing an additional security layer for various online activities. Private proxies also help to avoid CAPTCHAs and IP blocks when conducting market research, monitoring SEO performance, and managing multiple social media accounts.
What is the difference between a private proxy and dedicated proxy?
A private proxy and a dedicated proxy are essentially the same. Both refer to a proxy server exclusively used by a limited group of users.
Using a private proxy enhances online privacy by masking your original IP address. It's also useful when you want to access geo-restricted content or want to avoid blocks when completing traffic-intensive tasks like web scraping or market research.
How do I set up a private proxy?
It's rather simple! Here's a quick guide on setting up private proxies:
Create your Smartproxy account;
Choose the proxy type that better suits your use cases – we recommend choosing between residential and datacenter proxies;
In your dashboard, select the proxy type and choose the subscription option;
You'll then be presented with a Proxy setup page where you can authenticate your IPs with username:password or whitelist your IPs.
After that, you can integrate your proxies with third-party tools or plug 'em with our proxy extension for even easier proxying. 
How do I get a personal proxy?
What are the locations for your proxies?
We've got plenty and a little bit more. You can keep an eye on all available locations – we're working hard on introducing new locations!