Make the most of Residential and Datacenter Australian Proxies
Use half a million Smartproxy IPs in Australia for your needs. Access our vast Australian proxy network with high-quality IP addresses to browse, scrape and unblock data, verify advertisements, or test applications instantly.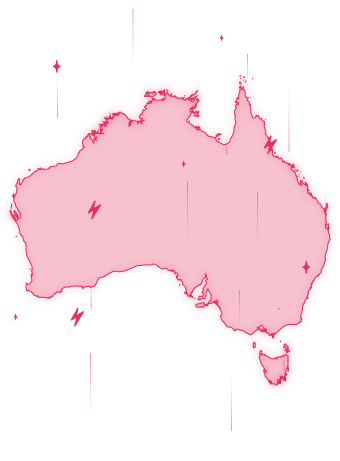 55M+ residential and datacenter IPs

City-level targeting

Flexible pricing

Advanced rotation

Fastest response time

99.47% success rate

Up to 30 min. sticky sessions

99.99% uptime

Intuitive setup

24/7 live chat

Pay As You Go option
Easy-to-use Australian proxies
Get easy access to Australian proxies with just one endpoint. Mask your IP and access 516,391 Australian IPs on any browser, device, or automation software.
Our helpful setup guides make it a breeze to use with popular bots, programs, scrapers, and devices for a seamless proxy experience. So, why settle for less? Get your hands on Smartproxy Australian proxies now!
Localize your projects with a residential AU proxy network
Our residential Australian IP addresses are registered with Aussie ISPs and are unlikely to be blocked. Thus, they are perfect for data scraping and can easily connect to major services like Google or Amazon.
But there're more reasons to be in love with our residential proxies:
High success rate (99.47%);
The fastest average response time in the market (<0.61s);
City-level targeting;
Advanced rotation;
Pay As You Go option;
User:pass authentication and IP whitelisting.
How do Australian proxies work?
Don't be fooled by those free Australian proxy lists
Sure, free proxies might sound like a great deal, but here's the catch: they're using YOU as their product. How do they make money, you ask? By harvesting your data and inserting malicious codes. Trust us, you don't want to fall victim to that. 
Save yourself the headache and go with reputable Australian IPs that Smartproxy offers. You'll sleep better at night knowing your personal information is protected.
Start using Smartproxy Australian proxies

3 proxy types

IPV4 & IPV6
Intuitive setup

Industry-leading performance

Awesome 24/7 customer support

195+ locations

Easy self-service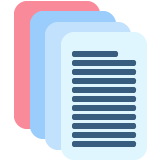 HTTP(S)

Flexible pricing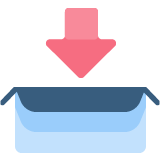 Pay As You Go option
Flexible proxy plans
14-day money-back
Sticky sessions up to 30 min
No hidden fees
SSL secure payment
Your information is protected by 256-bit SSL
Google Pay and Apple Pay are only available with Smart Wallet
What people are saying about us
We're thrilled to have the support of our 50K+ clients and the industry's best
Praised for the exceptional standards of security, anonymity and ethical IP sourcing practices.
Recognized 3 years in a row for premium quality products with the best entry point.
Awarded for the most user-friendly way to access local data anywhere successfully.
Featured in:
Frequently asked questions about Australian proxies
What is a residential proxy?
A residential proxy is a type of proxy that uses a regular home internet connection to hide your real IP address and make it appear like you're browsing from a different location. They're often used for online market research, web scraping, and bypassing geographical restrictions.
What is a datacenter proxy?
A datacenter proxy is a server hosted in a facility that houses computer systems and associated components. It's used for various purposes like masking the original IP address, load balancing, and accessing geographically restricted content by routing requests through a server in a different location.
How can you appear to be in Australia?
The easiest way to do this is by changing your IP address to an Australian one. Smartproxy will make you appear to be from Australia in under a minute.
How to proxy through Australia?
Easy – you can proxy through Australia by using our residential Australian proxy servers. Unblock content, access any website, and test localization today!
How to change proxy settings to Australia?
Our dashboard lets you choose a target country from a dropdown list. Select Australia and choose your session type to get a gateway for unlimited rotating or sticky Australian proxies.