The Best Residential Reddit Proxies
Unblock Reddit's full potential with premium residential IPs. Access and automate Reddit with Smartproxy today! You are safe with a 14-day money-back option.
55M+ ethically-sourced IPs

Unlimited connections and threads

Advanced rotation

0.61s avg response time

99.47% success rate

24/7 live chat

Pay As You Go option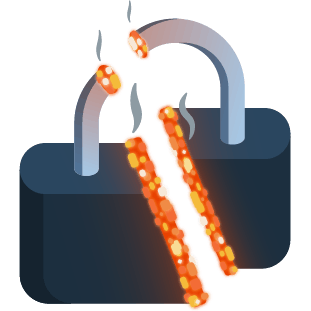 Unblock Reddit with residential proxies
Bypass Reddit blocks with residential proxies. Unblock Reddit in China, Indonesia, Turkey, and anywhere else. Access your favorite subreddits from anywhere in the world and hide your IP in the process.
How residential proxies work for Reddit
With our residential proxy network, you can route your connection to Reddit through 55+ million residential IPs and keep your browsing private. Don't let your ISP see what you're accessing and hide your location from Reddit. Everything with 99.47% success rate, 0.61s average response time, and 99.99% uptime!
Works with all major browsers:
What is Smartproxy?
Smartproxy is a highly reliable residential proxy network with industry-leading speed (0.61s) and a success rate of 99.47%. We offer over 55 million unique IPs in more than 195+ locations, including any city in the world and 50 US states.
We make it easy to use sticky (timed) or rotating (IP changes with every request) sessions to access localized data, manage numerous accounts, and stay undetected in the process.
Our users get guaranteed 99% uptime and use unlimited concurrent connections and threads with country and city-level targeting. See our location list for more info.
Get proxies now. You're 100% safe!
Enjoy maximum performance without any pressure. Buy any of our proxy plans and take up to 14 days to decide. If you're not impressed, we'll refund you (terms apply).
Scrape Reddit faster
Get Reddit data faster by making more than 60 calls every minute. Rotating residential proxies allow you to vastly improve your Reddit data mining efficiency.
Automate Reddit
Thousands of growth hackers, marketers and corporations automate accounts on Reddit. Create multiple accounts safely and boost your subreddit today.
Reddit upvote bot
You can use upvote bots to get to the front page of Reddit faster. You will need our high quality residential proxies for your accounts to gain the viral push every successful Reddit post needs.
Reddit downvote bot
Take advantage of downvote bots to damage your competitors on Reddit. As with upvote bots, you not only need the bot software and accounts – you also need high quality residential proxies.
*Buy until 30.09.2023 and save big on first-time or recurring purchases
Fastest residential proxies – now for less
14-day money-back option
HTTP(s) + SOCKS5
Unlimited connections and threads
Enterprise plans
SSL secure payment
Your information is protected by 256-bit SSL
Google Pay and Apple Pay are only available with Smart Wallet
What people are saying about us
We're thrilled to have the support of our 50K+ clients and the industry's best
Praised for the exceptional standards of security, anonymity and ethical IP sourcing practices.