How to Set up a Residential Proxy in the Chrome Browser
A step by step guide on how to set up a proxy in the Chrome browser.
Need more information? Reach our support team via LiveChat or email us at [email protected].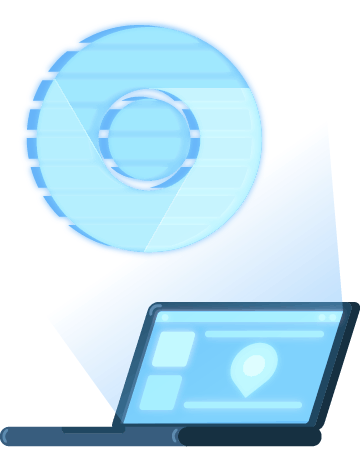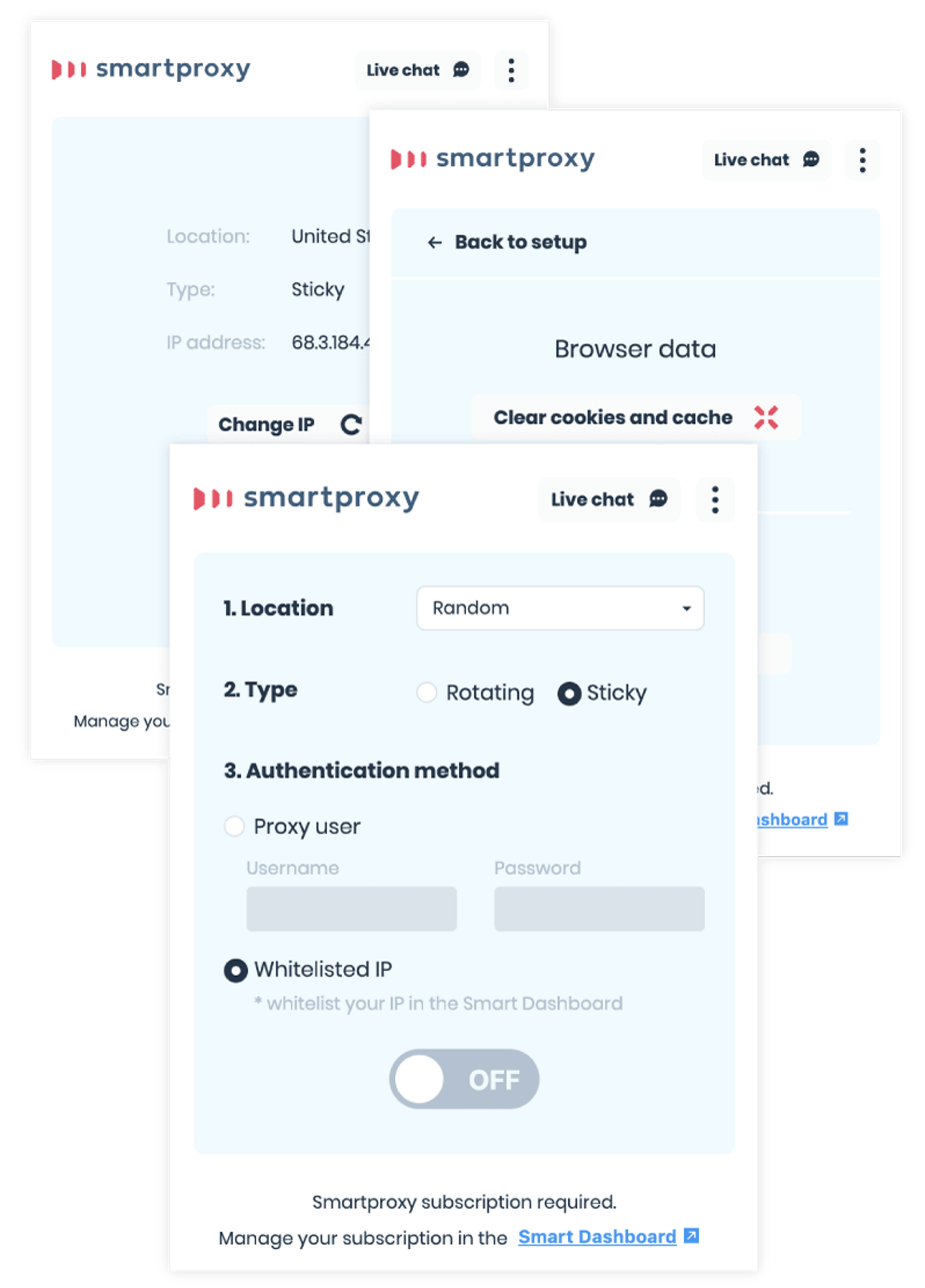 Are you ready to set up proxies easily?
Smartproxy extension is about to hit up your browser with millions of real IP addresses from real desktop and mobile devices.
Hop on any website like you're half a world away and see how it geo-targets content, localizes ads, and fails to see your real IP.
Note: enter your proxy user credentials to connect with the extension.
Chrome proxy settings for Windows and Mac OS X:
1. Open Google Chrome
2. Go to Chrome Settings > Advanced > System > Open your computer's proxy settings. (or simply copy this link: chrome://settings/system)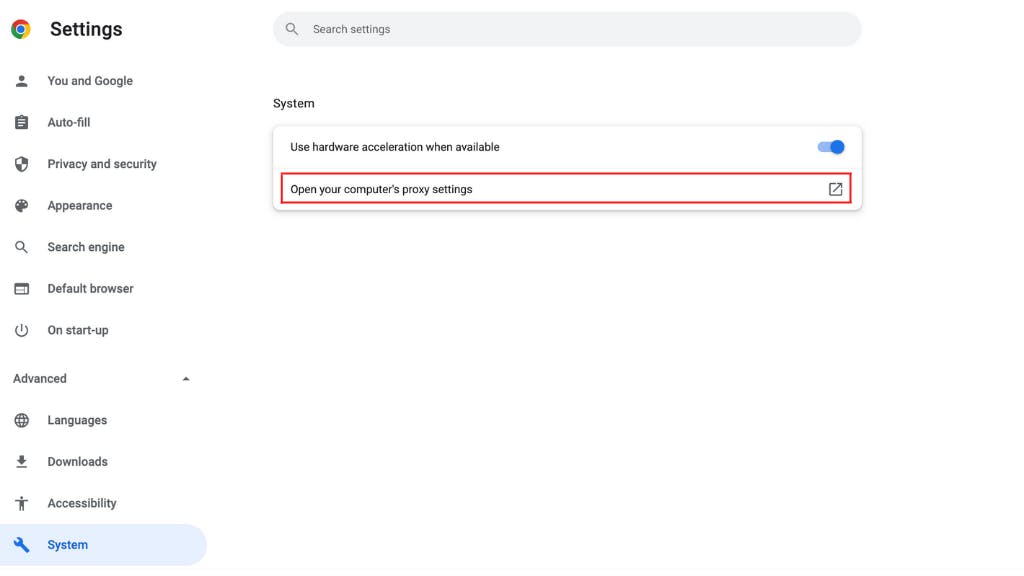 3. Edit your proxy settings. Depending on your operating system, the following step will vary:
Windows
Click on LAN settings;
Edit the URL in the Address section (e.g. us.smartproxy.com);
And/or change the port used to connect in the Port section (ex: 10000).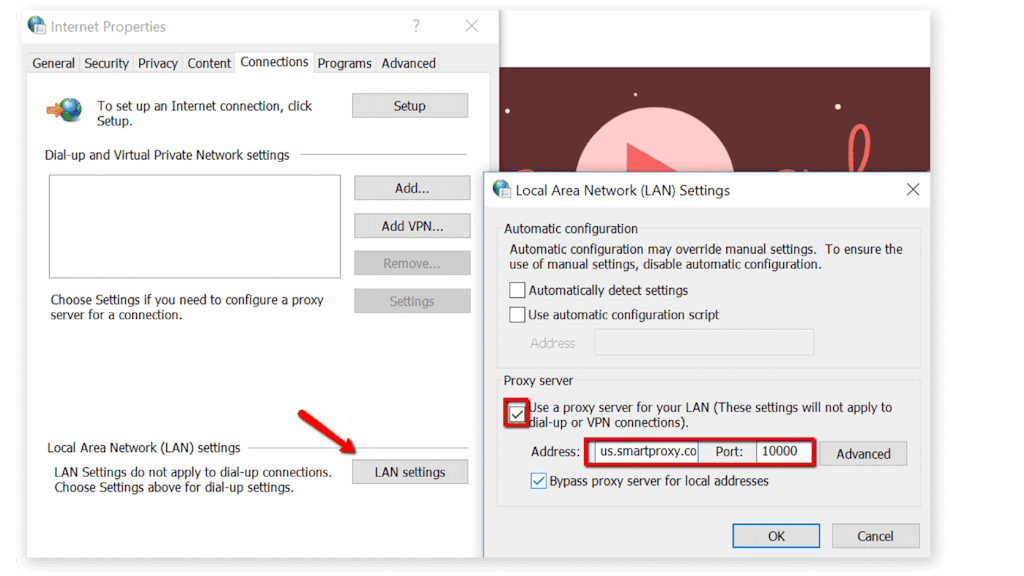 Mac OS X
Select the proxy you want to edit on the left side of the page (HTTP/S);
Change the URL in the Address field (e.g. us.smartproxy.com:10000);
Insert Smartproxy username and/or password in the Username and Password fields;
Protect yourself on Chrome with proxies
Want to protect your personal data on Chrome and hide your IP address? NEVER use free proxies, unless you want your data stolen. Start using our highly anonymous proxy network and get a new anonymous IP address with every connection request to protect your online identity and avoid giving away your location.
Select proxies in any location to access content and websites anywhere without restrictions.
With Smartproxy, you can choose to use residential proxies or datacenter proxies without connection limits. Start using the best proxies on Chrome today!
Choose Smartproxy:
Never get flagged
Avoid getting detected by using our vast pool of residential exit nodes.
Unlimited connections
Use an unlimited number of connections, threads and countries at once.
City and Country level targeting
Use residential IPs from as many countries or cities as you like. Change locations as often as needed.