Dynamic Management with MoreLogin and Residential Proxies
Dynamic Management Solutions with MoreLogin and Residential Proxies
Empower MoreLogin with our residential proxies by following these step-by-step instructions.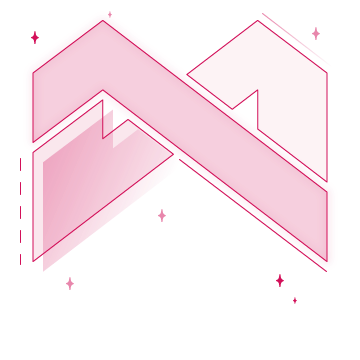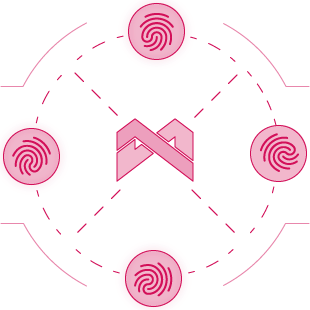 MoreLogin is an anti-detection browser that enables users to create and manage multiple browser profiles from one device. Each profile has a unique fingerprint that masks user behavior, helping avoid detection and bans while browsing. MoreLogin also streamlines tasks for affiliates by automating adding extensions, bookmarks, home pages, tags, and groups to all profiles.
The browser has been used successfully in many cases, including affiliate marketing, eCommerce, crypto & NFTs, multi-account social media marketing, traffic arbitrage, ticketing, and more. Since its launch, it has helped users manage over five million accounts, earning significant praise! 
MoreLogin works excellently with all popular platforms, including:
Pinterest
Google
YouTube
Amazon
TikTok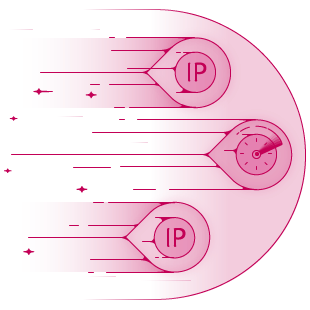 Our collection of residential proxies includes over 55 million IP addresses originating from mobile and desktop devices across more than 195 locations.
You can achieve genuine online anonymity by utilizing MoreLogin in conjunction with our residential proxies. Generate and employ various fingerprints simultaneously to manage multiple profiles effectively – It has never been easier!
Set up Smartproxy proxies on MoreLogin
1. Download the MoreLogin application by clicking Download on the top right corner of their official website.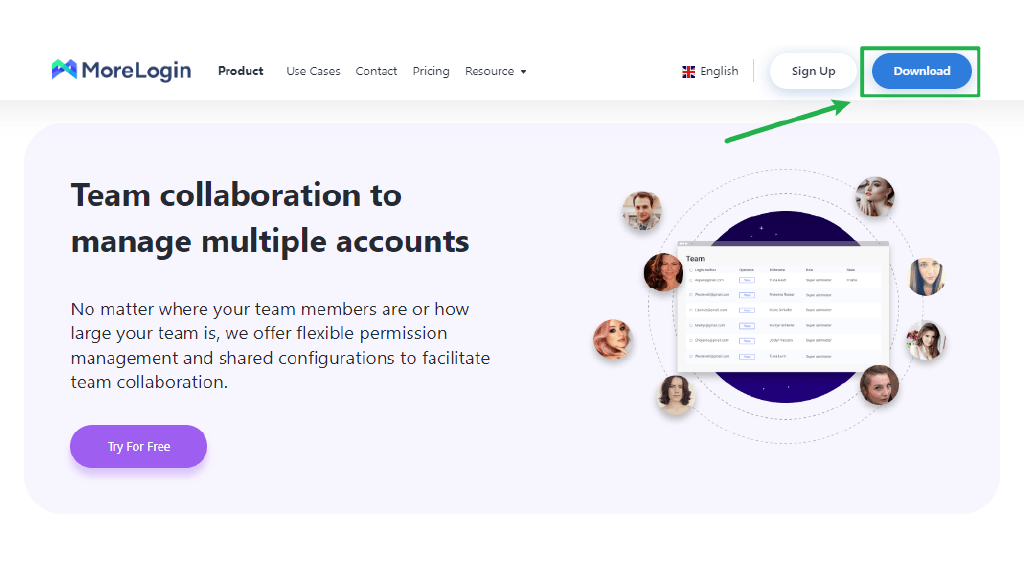 2. Click on + New profile on the top left side of the app. MoreLogin will generate unique fingerprints for each profile, ensuring profile exclusivity. Then, choose the Advanced Create tab and the Custom proxy type.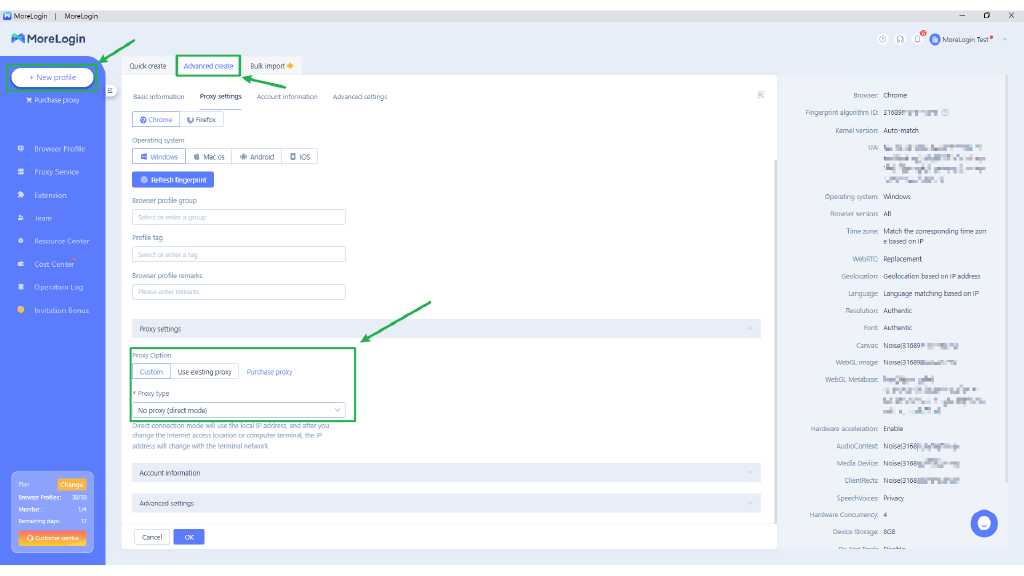 3. Select the Proxy type of your Smartproxy proxies. Fill in the Proxy server Format description and authentication details.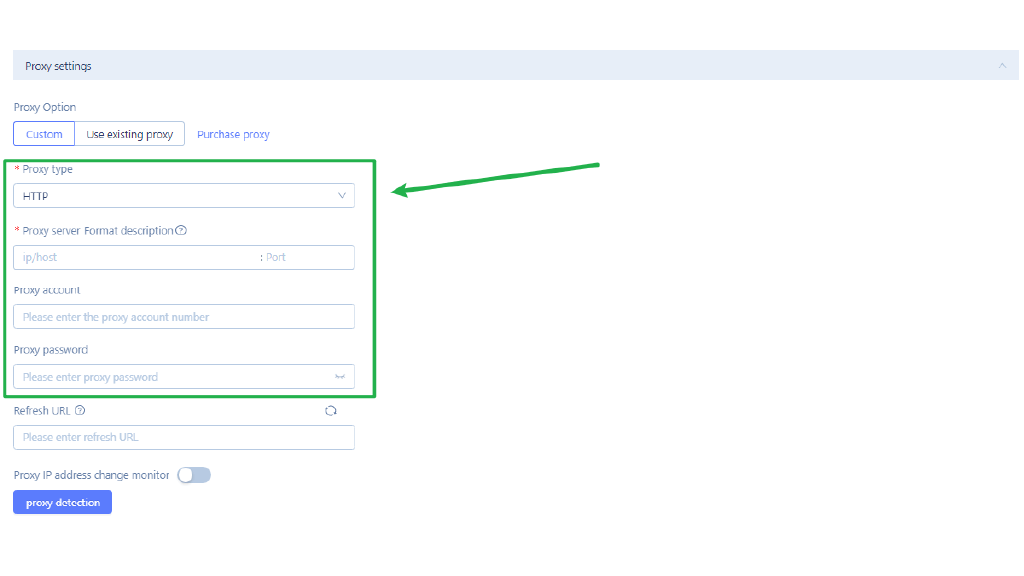 4. Make sure your configuration is correct by clicking the proxy detection button. If your proxy is working, click OK to save this profile setting.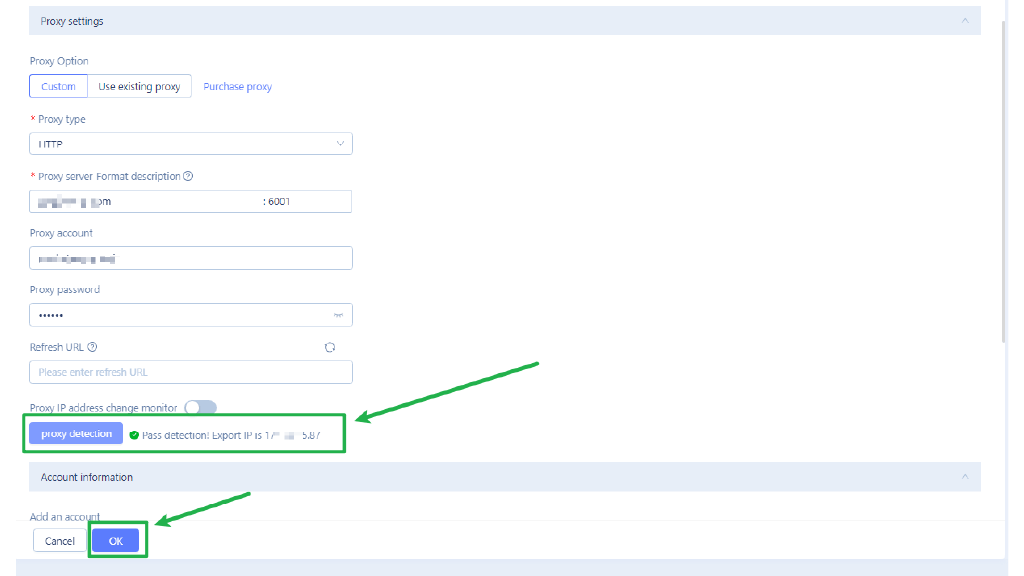 5. You can also add batch proxies on the Proxy Service page. Select batch add in the top right corner.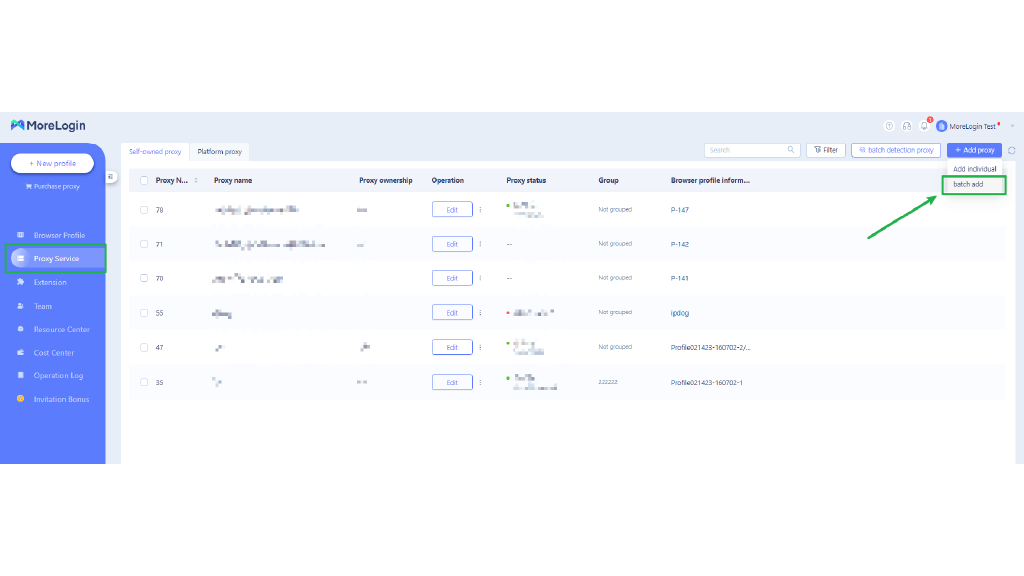 6. Fill in your information on the right as in the example.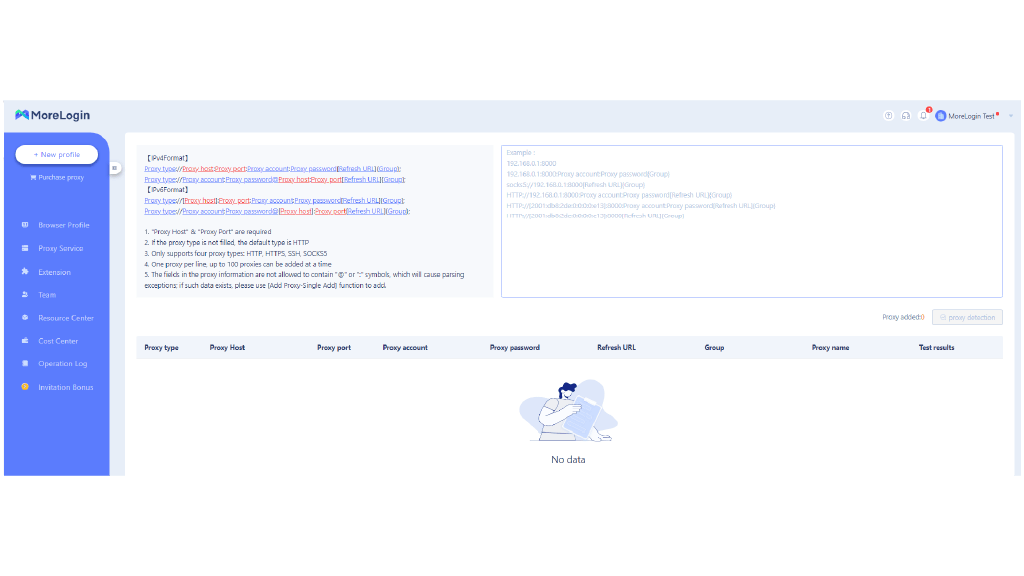 7. Go to the Browser Profile tab to click Start on a MoreLogin profile you'd like to activate with its dedicated browser fingerprint and IP address.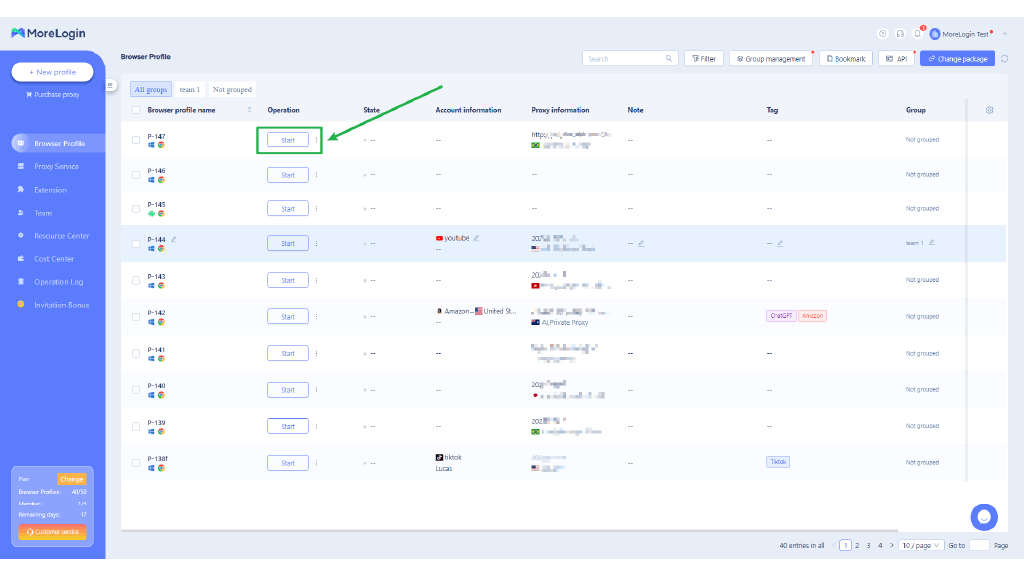 Watch this review of the anti-detection browser MoreLogin to bring it home.
Choose Smartproxy

Never get flagged
Go undetected by using rotating household desktop and mobile device IPs.

Unlimited connections & threads
Send unlimited concurrent connection requests and reach your targets successfully no matter the scale.

Affordable pricing
Use the Pay As You Go payment method for residential proxies to get the best price.

14-day money-back
Feel free to get a full refund if it doesn't work out for you.

City-level targeting
Choose from 55M+ residential IPs with more than 195 locations.

Intuitive setup
Easily set up and use our proxies with most third-party software.
*Buy until 30.09.2023 and save big on first-time or recurring purchases
Fastest residential proxies – now for less
14-day money-back option
HTTP(s) + SOCKS5
Unlimited connections and threads
Enterprise plans
SSL Secure Payment
Your information is protected by 256-bit SSL
Google Pay and Apple Pay are only available with Smart Wallet
What people are saying about us
We're thrilled to have the support of our 50K+ clients and the industry's best
Praised for the exceptional standards of security, anonymity and ethical IP sourcing practices.
Recognized 3 years in a row for premium quality products with the best entry point.
Awarded for the most user-friendly way to access local data anywhere successfully.
Recognized by:
Residential proxies are full of awesomeness

Unlimited connections and threads

55M+ rotating IPs
IPv4, HTTP(S) & SOCKS5 addresses

Over 195 countries

Easy proxy setup
Real mobile and desktop devices IPs

Awesome 24/7 customer support

<0.61s average response time

Up to 30 min. sticky sessions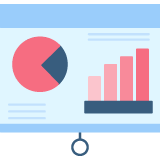 Traffic usage statistics
Frequently asked questions
What is a residential proxy?
A residential proxy is an intermediary server that routes your internet traffic through an IP address provided by an internet service provider (ISP) to appear as if it's coming from a regular residential connection. In simpler terms, it masks your IP address with one from a pool of genuine residential addresses, making it seem like you're accessing the internet from a real home or office.
What payment methods do you accept?
Accepted payment options include credit cards, PayPal, Alipay, and cryptocurrencies. For Smart Wallet transactions, Google Pay and Apple Pay are also available. Our online reseller, Paddle.com, handles all payment processing, serving as the Merchant of Record for these transactions. To get in touch with Paddle's support team, you can contact them through Paddle.net.
MoreLogin is an anti-detection browser that enables users to create and manage multiple browser profiles from one device. Each profile has a unique fingerprint that masks user behavior, helping avoid detection and bans while browsing.
MoreLogin has a free plan with features such as local API, browser automation, and more.