Proxies

>

Dedicated Datacenter Proxies Pricing Plans
Dedicated datacenter plans for dedicated proxy users
14-day money-back
99.99% uptime
Unlimited connections and threads
Enterprise plans
SSL Secure Payment
Your information is protected by 256-bit SSL
Google Pay and Apple Pay are only available with Smart Wallet
What people are saying about us
We're thrilled to have the support of our 50K+ clients and the industry's best
Praised for the exceptional standards of security, anonymity and ethical IP sourcing practices.
Recognized 3 years in a row for premium quality products with the best entry point.
Awarded for the most user-friendly way to access local data anywhere successfully.
Featured in:
Dedicated proxies are full of awesomeness
Unlimited connections and threads
Unlimited GBs and threads
Static IPs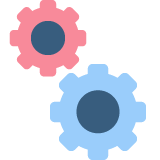 Full control
IP randomization

Sequential and non-sequential IPs
IP replacement option
Located in the US
Awesome 24/7 customer support
<0.3s average response time
Any user:pass combination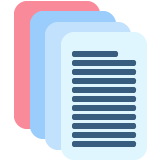 SOCKS5 and HTTP(s) proxies
Frequently Asked Questions About Dedicated Datacenter Proxies
How was the dedicated datacenter proxies speed testing done?
Dedicated datacenter proxies speed test is based on datacenter IPs due to the significant similarities of origin. Speed was tested using Python requests and time libraries by noting the time before sending a request and after receiving a response. We sent 500 requests per endpoint to the http://ipinfo.io/ip website. After receiving 500 HTTP 200 response codes, we divided the total time by 500 to determine the average response time. Requests were sent from a US VPN server when connecting to US proxies. The test was conducted using a rotating session type with Python 3.9.6. version. Check the Python code example in our help docs.