Proxies

>

Dedicated Datacenter Proxies
High-Performance & Low-Cost Dedicated Datacenter Proxies
Unlock the unbeatable performance of our dedicated datacenter proxies from the US with over 1,500 subnets.
SOCKS5 and HTTP(s) proxies
What is a dedicated datacenter proxy?
A dedicated datacenter proxy is an exclusive datacenter proxy designated for a single user or device. The best part about it? Dedicated proxies aren't only here to give you a unique and consistent IP address for an extended period but also work their magic by helping you:
Protect your privacy
Have an IP address that is solely yours and get complete anonymity, shielding personal information from websites and trackers.
Defeat firewalls & blocks
Obtain excellent uptime, IP protocol variations, and IP masking and enjoy effectiveness when it comes to defeating firewalls and blocks.
Perform with consistency
Avoid overloading single servers and ensure consistent performance with load balancing capabilities, distributing traffic across multiple proxy servers.
Reasons to choose our dedicated datacenter proxies
High speeds and performance

Forget about abused IPs that disappear in the middle of your scraping project – dedicated datacenter proxies run on insanely fast machines, so you get both an average speed of  <0.3 seconds and stability.

Access your target website simultaneously from as many devices as you wish and collect data with unlimited threads and connections. Make multitasking kid's stuff – you won't break a sweat or your budget.

Find out if dedicated proxies are the best fit for you – test the waters with the best entry point in the market: 3 IPs for $7.5.

Choose between sequential or non-sequential HTTP(s) or SOCKS5 IPs when using the dashboard. Need a boost? Renew your subscription or use the IP replacement feature to change up to all of the given IPs at any time.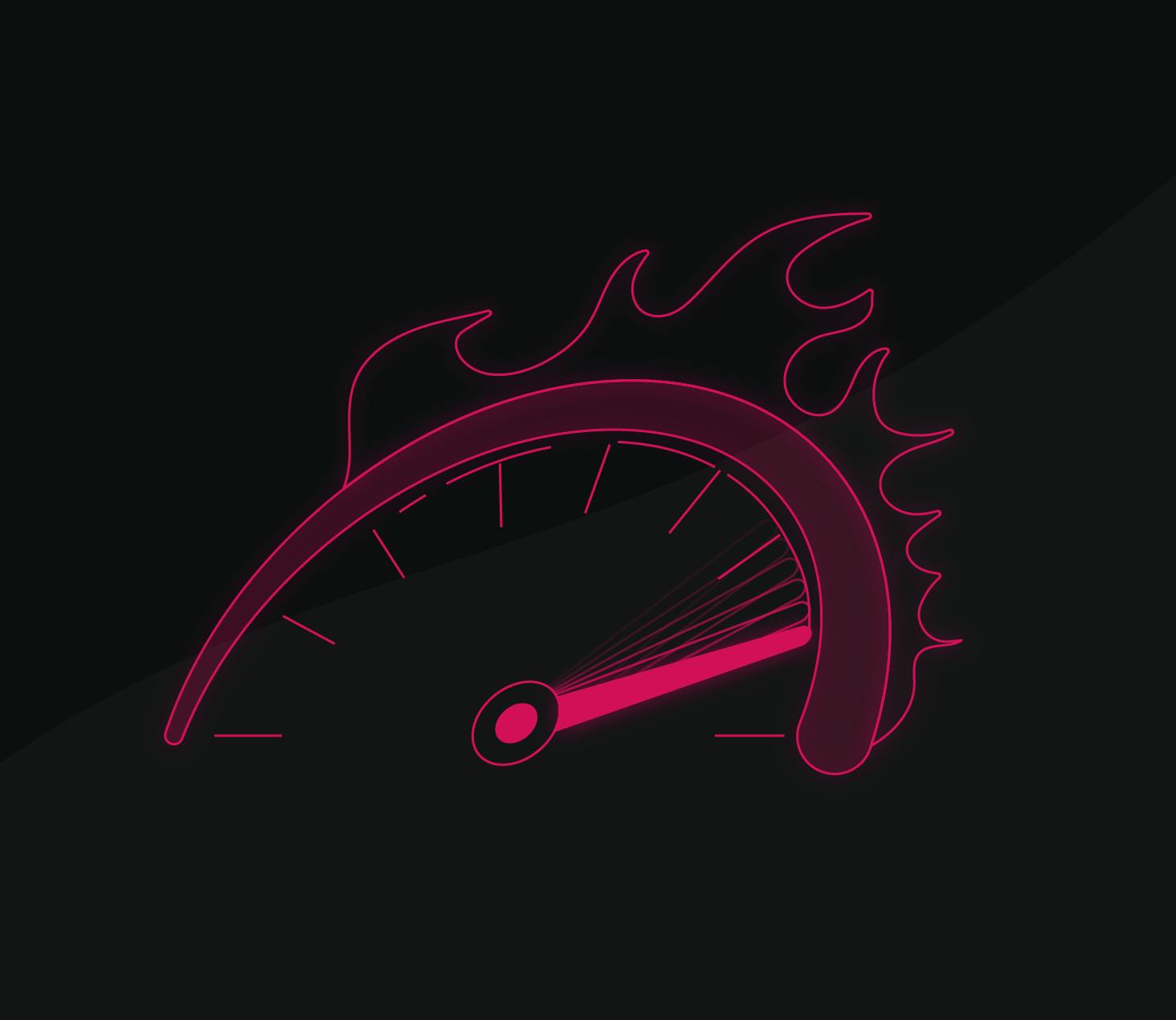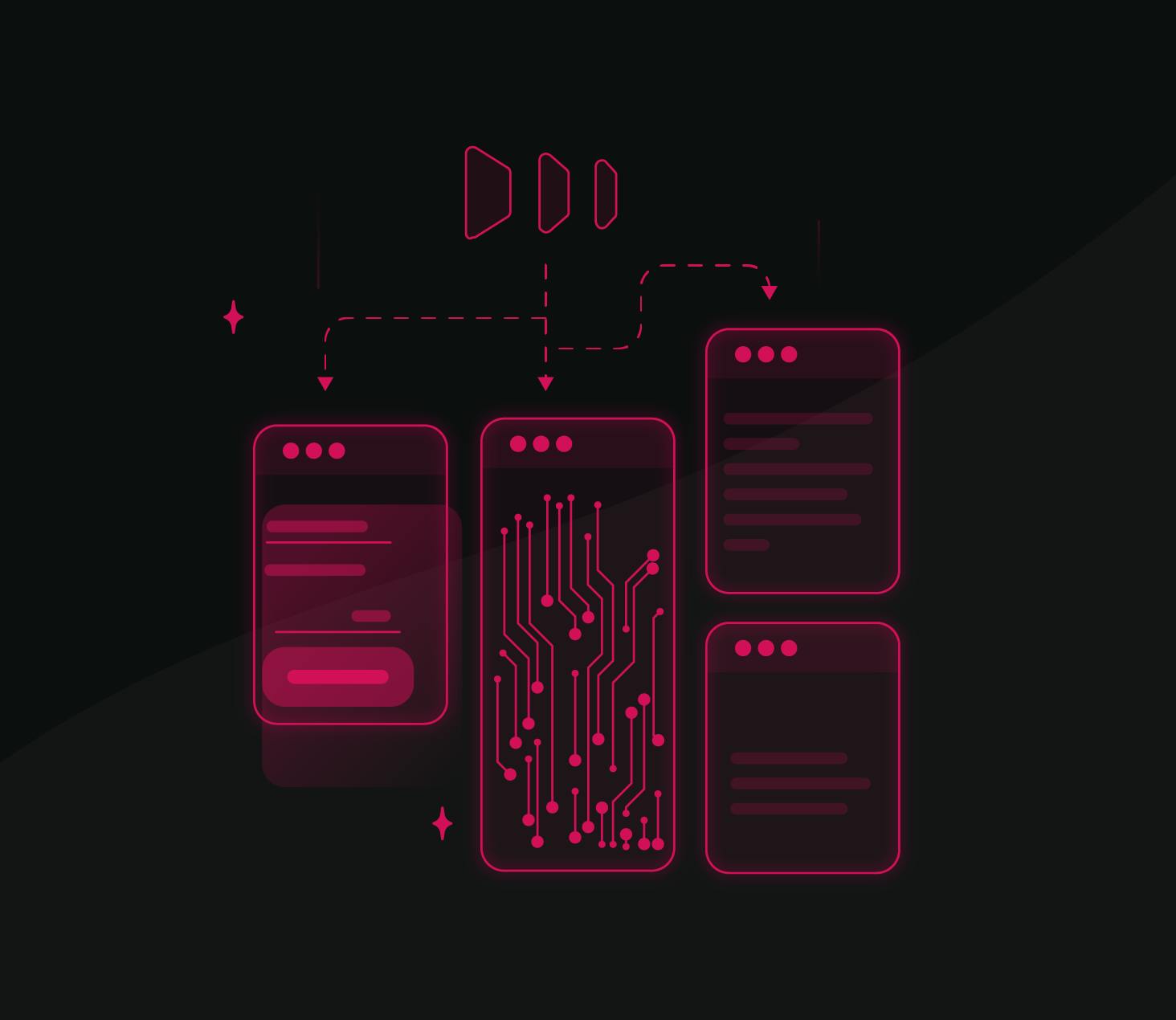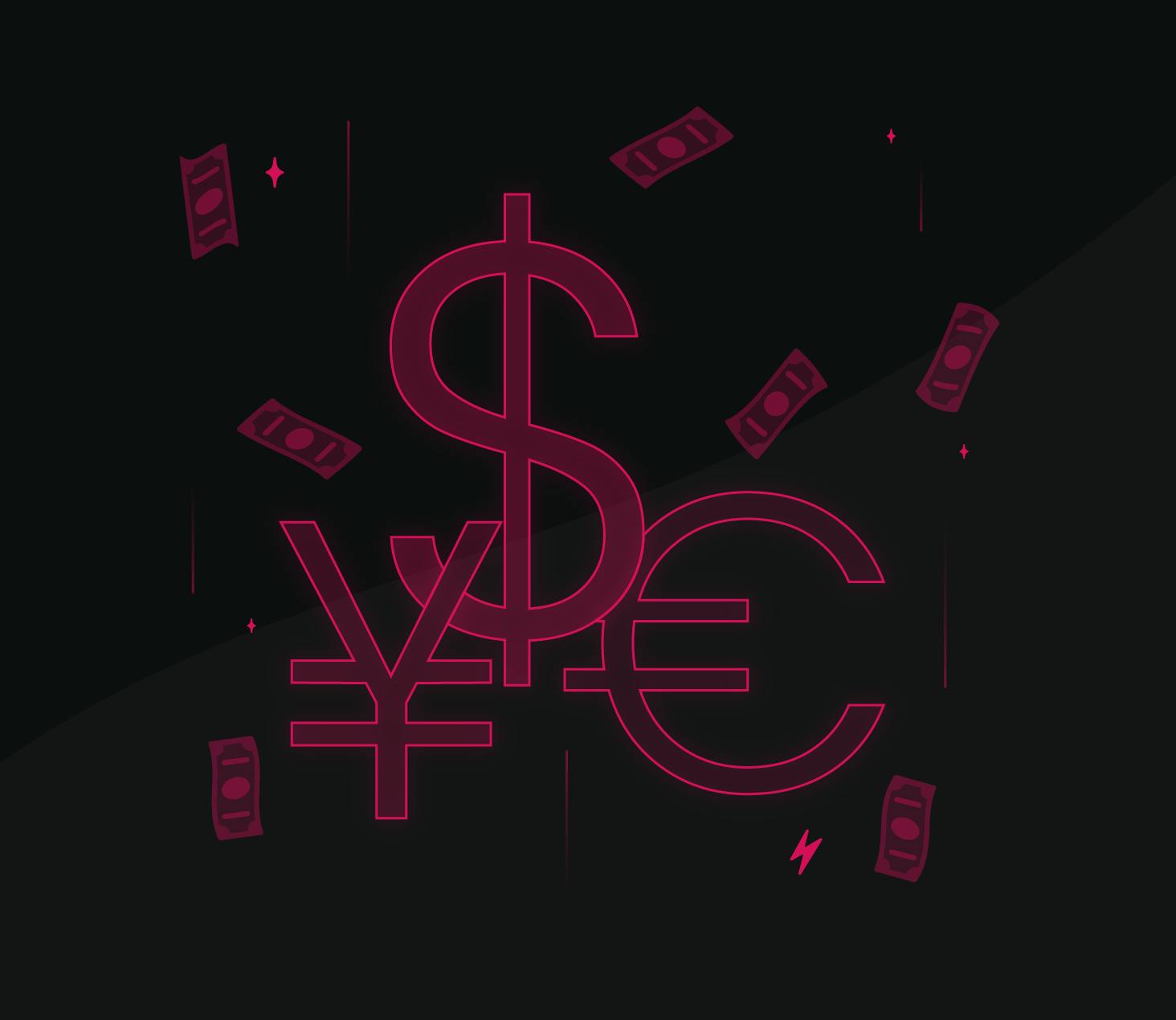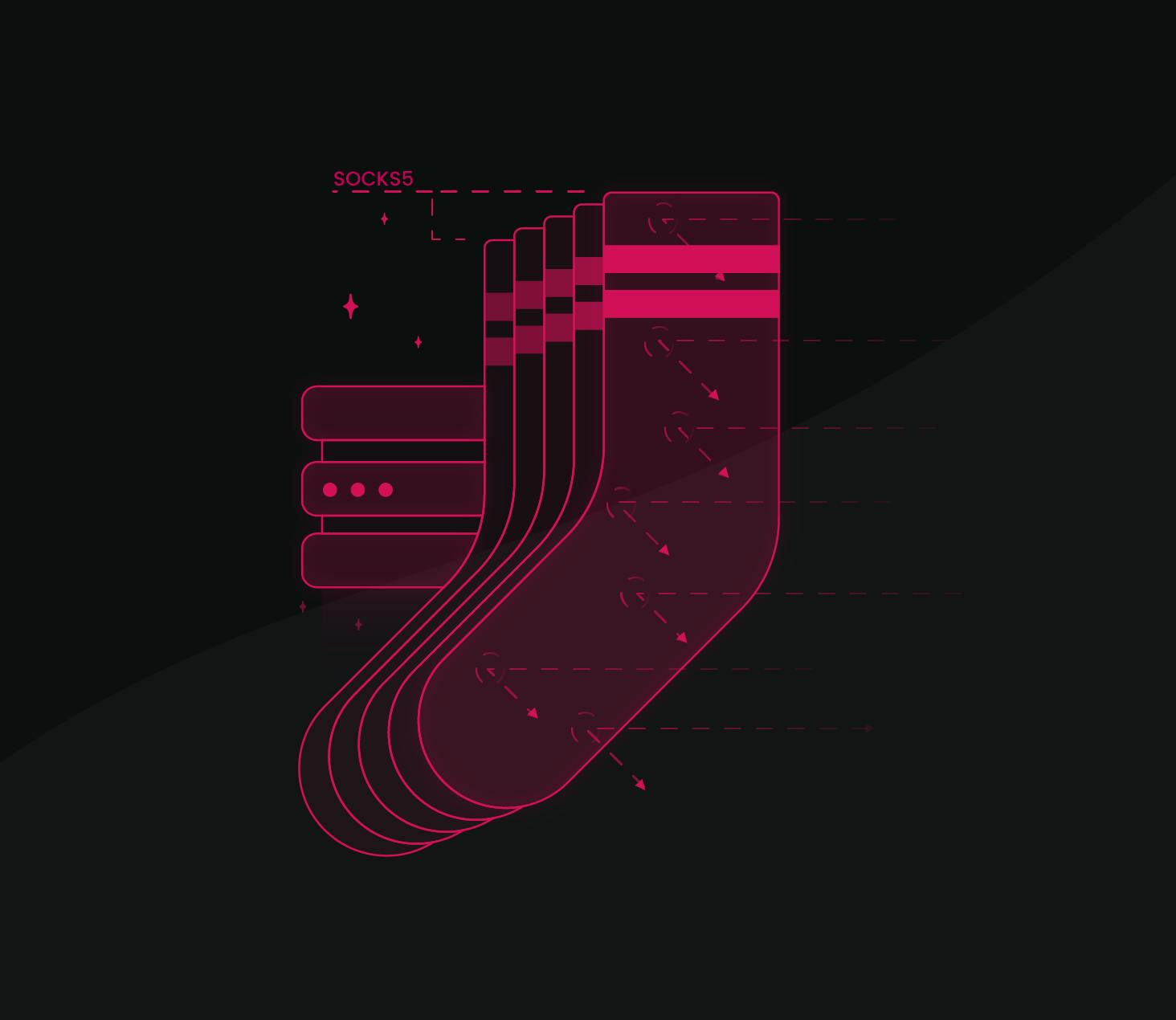 Try DDC proxies for your use case
Multi-accounting
Don't be tied down by one account – easily register and manage multiple profiles on social media, dating, and eCommerce sites.
Ads management & SEO
Verify, post, and access various ads, and utilize proxies to access search engines from diverse locations for SEO audits.
eCommerce marketplaces intelligence
Stay safe during your activities online, as reliable security protocols protect your connection end to end.
Cyber and brand security
Enhance security by simulating attacks from various IP addresses with dedicated proxies and evaluating the effectiveness of your system's defense.
Our dedicated proxies are full of effectiveness
400K US IPs
Unlimited threads & GBs
SOCKS5 and HTTP(s) protocols
99.99% uptime
Over 1500 subnets
<0.3s average response time
Any user:pass combination
Sequential and non-sequential IPs
Dedicated datacenter plans for dedicated proxy users
Unlimited GBs
Private IPs
IP randomisation
14-day money-back
Enterprise plans
SSL secure payment
Your information is protected by 256-bit SSL
Google Pay and Apple Pay are only available with Smart Wallet
What people are saying about us
We're thrilled to have the support of our 50K+ clients and the industry's best
Praised for the exceptional standards of security, anonymity and ethical IP sourcing practices.
Recognized 3 years in a row for premium quality products with the best entry point.
Awarded for the most user-friendly way to access local data anywhere successfully.
Featured in:
Frequently Asked Questions About Dedicated Datacenter Proxies
What are dedicated datacenter proxies?
Dedicated datacenter proxies are proxies that provide exclusive and private IP addresses sourced from data centers. These proxies offer enhanced privacy and performance with reliable and uninterrupted access, as each IP is dedicated to a single user.
Where are your dedicated datacenter proxies located?
Our dedicated proxies are located in the US. Want them elsewhere? Don't be shy, tell us – we're constantly looking for ways to make our products better!
What are the three types of proxy?
The three main types of proxies are:
Datacenter proxies. These proxies route internet traffic through data centers, providing anonymity and speed at a low price.
Residential proxies. Residential IP addresses come from real residential devices, making them extremely hard to detect.
Mobile proxies. Mobile proxies route internet traffic through mobile devices, leveraging cellular networks for anonymity and reliable connections.
How much do dedicated proxies cost?
Smartproxy uses a subscription-based pricing model. Currently, there are four subscriptions for the main customer base. Our plans are billed monthly. For more information on pricing, visit our pricing page.
What are the advantages of dedicated datacenter proxies?
Dedicated datacenter proxies offer these benefits:
Enhanced performance. With private IPs, these proxies provide faster speeds and lower latency compared to shared proxies, ensuring a smooth browsing and web scraping experience.
Exclusive IP address. Dedicated datacenter proxies assign a unique IP address to each user, reducing the risk of IP blocking.
Scalability. Dedicated proxies offer the flexibility to scale your operations as needed.
Cost-effectiveness. Compared to other types of proxies, dedicated datacenter proxies are generally more affordable.
Compatibility. Dedicated datacenter proxies are compatible with a wide range of applications, including web scraping, SEO monitoring, ad verification, market research, and so on.
Dedicated datacenter proxies can significantly enhance your online activities as it's reliable, high-performance, and cost-effective.
Are your dedicated datacenter proxies static or rotating?
We don't rotate dedicated proxies, nor do we have any automatic rotators for dedicated datacenter proxies, so they're fully static. If you're looking for rotating proxy servers, we recommend shared datacenter proxies. They are pretty unbeatable since they have over 100 subnetworks and change IP addresses randomly. For elite performance, try Smartproxy's residential proxies.
What devices support dedicated datacenter proxies?
These proxies are perfectly flexible. You can use them with basically all devices that support HTTP/HTTPS proxies.
Do your DDC proxies support SOCKS5?
Yes, our DDC proxies support SOCKS5 and HTTP(S) protocols. Make sure to choose the IP type you want before buying a subscription.
Are there any targets that are blocked for DDC proxies?
However harsh that may sound, we need to set up a block or two when greedy scrapers force us to. The following sites and those related to them are blocked for dedicated datacenter proxies: 
Netflix 
PlayStation 
RiotGames 
Roblox 
Minecraft 
EpicGames 
Spotify 
government (.gov) websites
Is target blocking permanent?
No. As a general rule, an IP address or an entire subnet can be blocked for a couple of hours. It can also depend on a website. For example, Google has a 1-hour ban, Amazon might be blocked for 2 hours, and some websites may even have a much longer ban (in some very rare cases up to 6 months).
On a final note here, we can also block a website for a specific IP address or subnet if we feel that there's a risk. In such cases, always contact our customer support.
What happens with an IP address that's been used by another person?
After an IP is returned from the customer to the global pool, it remains in quarantine, i.e. we won't assign it to any customer for 14 days. Why are we doing this? Well, that's due to potential CAPTCHAs, blocked targets, and general browsing history.
P.S.: the period of 14 days might be altered in the future.
How was the dedicated datacenter proxies speed testing done?
Dedicated datacenter proxies speed test is based on datacenter IPs due to the significant similarities of origin. Speed was tested using Python requests and time libraries by noting the time before sending a request and after receiving a response. We sent 500 requests per endpoint to the http://ipinfo.io/ip website. After receiving 500 HTTP 200 response codes, we divided the total time by 500 to determine the average response time. Requests were sent from a US VPN server when connecting to US proxies. The test was conducted using a rotating session type with Python 3.9.6. version. Check the Python code example in our help docs.
A private proxy is a specialized proxy variant with restricted and exclusive access. In contrast to shared proxies, a private proxy provides a solitary IP address dedicated to a single user. Opting for a private proxy is ideal when seeking heightened anonymity for online activities.
What is the difference between private and dedicated proxies?
There's no significant difference between the two terms. Private and dedicated proxies provide users with their own dedicated IP address and resources, ensuring better performance, higher security, and improved anonymity compared to shared proxies.
Do your DDC proxies support HTTP/SOCKS5 protocols?
Indeed, our dedicated datacenter proxies are designed for the SOCKS5 and HTTP protocols. With support for the SOCKS5 protocol, you gain the advantage of a robust and versatile proxying solution. Meanwhile, the HTTP protocol support ensures compatibility with various online services and applications. We also offer HTTPS proxies to handle encrypted web traffic, providing an additional layer of security. Make sure to select your preferred IP type when buying a subscription plan.