How to Set up a Residential Proxy in the Internet Explorer
A step by step guide on how to set up a proxy in Internet Explorer.
Use residential proxies to hide your IP and access geo-restricted content today! Need more information? Email us at [email protected].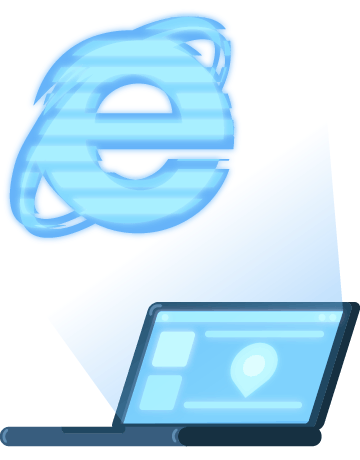 Internet Explorer proxy settings:
1. Open Windows Explorer
2. Select Tools > Internet Options from the bar menu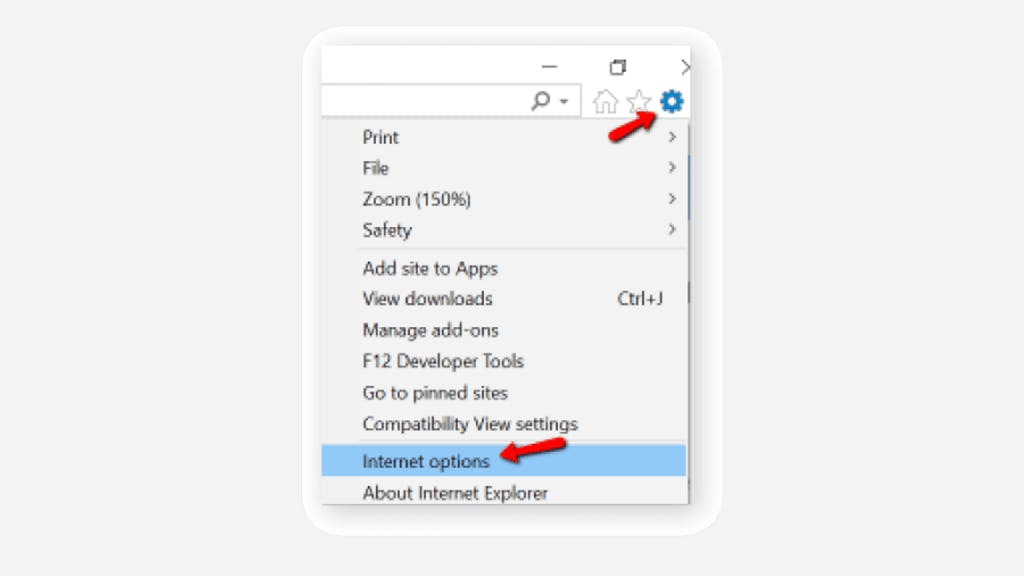 3. Select Connections tab
4. Navigate to LAN settings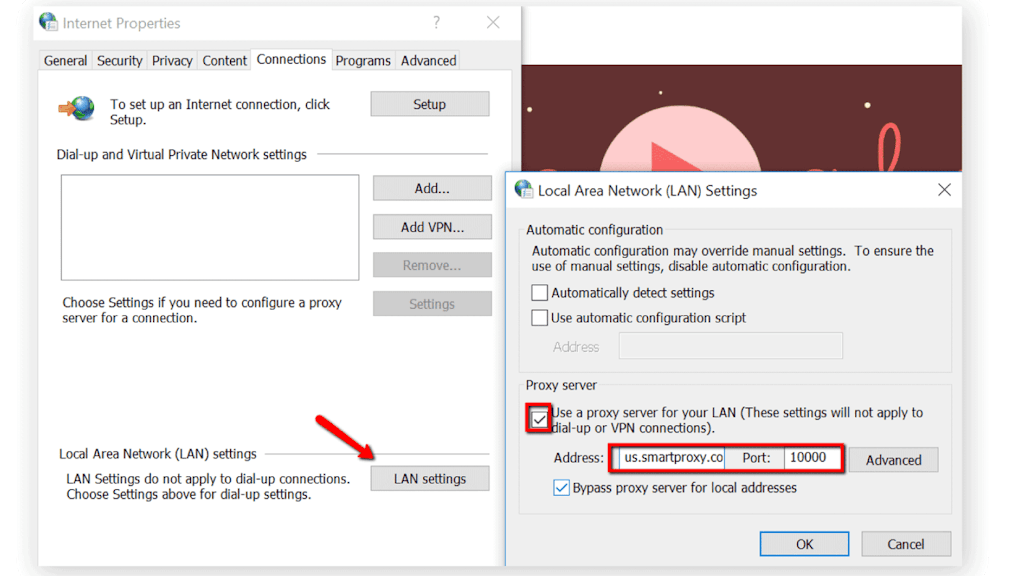 5. Check the first checkbox under Proxy server
6. Click Advanced and fill in your proxy address (e.g. gate.smartproxy.com) and port (ex: 7000) under HTTP. The Bypass proxy server for local addresses checkbox should be checked
7. Click OK and Apply to save your proxy settings
8. Check the IP https://www.iplocation.net/
Choose Smartproxy:
Never get flagged
Avoid getting detected by using our vast pool of residential exit nodes.
Unlimited connections
Use an unlimited number of connections, threads and countries at once.
City and Country level targeting
Use residential IPs from as many countries or cities as you like. Change locations as often as needed.