Smartproxy Partners' Guide
This guide will help you understand the main ideas and principles of Smartproxy! Give it a look and learn how to communicate essential information about us in the most efficient way possible.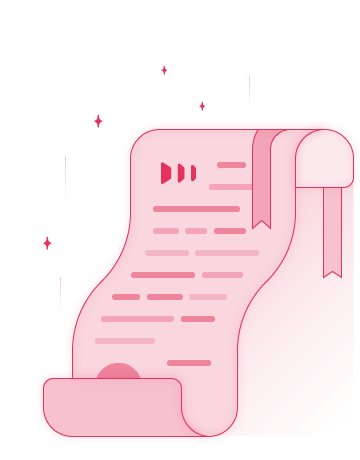 Smartproxy is the leading proxy and web data gathering solutions provider, established in 2018.
We're committed to providing user-friendly proxies and scraping infrastructure that allows our customers to capitalize on the potential of public web data.
Our goal is to serve as a trusted partner to all businesses seeking to become data-driven.
What people are saying about us
We offer 65M+ proxies with global coverage in over 195 locations. Our diverse selection of proxy types, ethically-sourced IPs, five scraping solutions, round-the-clock tech support, flexible payment options, and intuitive self-service are among the key reasons why Smartproxy has become one of the best-valued providers of proxies and scraping tools.
Praised for the exceptional standards of security, anonymity and ethical IP sourcing practices.
Recognized 3 years in a row for premium quality products with the best entry point.
Awarded for the most user-friendly way to access local data anywhere successfully.
Recognized by:
2. 1. Key messaging
Our service and products can best be described as quality-minded and customer-oriented.
We've got the fastest residential proxies in the market (<0.6s), and their 99.47% success rate is one of the highest among competitors.
The state-of-the-art quality and affordable prices of our proxies make us the best value provider out there.
With our intuitive self-service, setting up, configuring, and following the statistics of your proxies and scraping tools is a piece of cake.
2. 2. Additional features
We are committed to providing our customers with the necessary resources and convenience to enjoy their proxying or scraping.
You're guaranteed to have a smooth integration experience with our Quick Start Guide, in-depth dev documentation, public API, and other resources.
Our award-winning tech support team is eager to help 24/7 via LiveChat.
We offer flexible pricing options with plans that scale nicely, as well as a 14-day money-back option and a 1-month free trial for all scraping tools.
3. 1. Products – Proxies
Our premium proxy infrastructure is ideal for web scraping, bypassing geo-restrictions, CAPTCHAs, and IP blocks. We offer ethically-sourced IPs with large pools, wide location coverage, hassle-free third-party tool integration, and 99.99% uptime.
55M+ rotating & sticky IPs;
195+ locations with state-, country-, and city-level targeting;
<0.6s response time;
HTTP(s) and SOCKS5 support;
The best entry point with the Pay As You Go option.
Static (ISP) residential proxies
Sticky IPs assigned by Internet Service Providers;
US-level filtering;
Unlimited bandwidth;
The best entry point in the market.
10M+ rotating & sticky IPs;
130+ locations;
700+ ASNs & OS filtering;
HTTP(s) and SOCKS5 support.
100K+ shared datacenter IPs;
Worldwide locations;
<0.3s response time;
Pay per IP or Pay per GB pricing options.
400K+ private US IPs;
HTTP(s) and SOCKS5 support;
Sequential and non-sequential IPs;
IP replacement option.
100% success rate;
Scraping capabilities;
Advanced browser fingerprinting;
JavaScript rendering.
3. 2. Products – Scrapers
Our ready-to-use scraping solutions are designed to simplify public data collection via synchronous, asynchronous, and batch requests. Our tools offer a 100% success rate, parsing, headers and cookies support, and handling of CAPTCHAs and JavaScript-heavy websites. Try your first month for free – no credit card needed.
Targeting social media platforms Instagram, TikTok, Twitter, and Reddit;
Numerous data endpoints;
Browser fingerprinting;
Results in HTML or JSON.
Targeting search engines Google, Bing, Baidu, and Yandex;
Search rankings and other data endpoints;
High scalability;
Results in HTML or JSON.
Targeting major eCommerce sites and marketplaces, such as Amazon and Wayfair;
Multiple eCommerce categories;
JavaScript rendering;
Results in HTML or JSON.
Choose your target;
Customizable headers & cookies;
Headless scraping;
Full HTML with JavaScript output.
Task scheduling;
Pre-made templates;
Free Chrome extension;
Data export in JSON or CSV.
Premium proxy infrastructure with industry-leading residential proxies. Our proxy network is ideal for bypassing geo-restrictions, CAPTCHAs, and IP blocks. We offer ethically-sourced IPs with large pools, wide location coverage, high success rate, and flexible pricing options.
Our ready-to-use scraping APIs simplify public data collection via synchronous, asynchronous, and batch requests. They ensure a 100% success rate, stable parsing, headers and cookies support, and handling of CAPTCHAs and JavaScript-heavy websites. Free first month trial – no credit card needed.
SSL Secure Payment
Your information is protected by 256-bit SSL
Google Pay and Apple Pay are only available with Smart Wallet
5. Most popular use cases
We provide solutions for a range of industries and purposes. Here're some of the top ways our customers apply our products.
6. Marketing materials & contacts
Looking for helpful Smartproxy marketing stuff? We've got marketing materials, pre-made content guidelines for easier content creation, and examples of our partners' existing content.
But first – a treat! Our partners can provide users with a Smartproxy special offer that auto-applies an up to 50% discount to any of our proxy subscription plans. You can use this page to promote the deal in your content.
Now, to start promoting the Smartproxy brand, you'll find all the marketing materials for your campaign here.
Check out our pre-made content guidelines for our brand and products here, where you'll also find examples of our partners' content. These guidelines and examples will save you time and energy and ensure that your campaigns are consistent and effective.
You can also find an in-depth article on how to use proxies and scraping solutions to monitor pricing, trends, and competitors, plus a lot more great reads on our blog.
If you have any questions, don't hesitate to reach out to us! You can do so at [email protected] or by contacting your dedicated account manager. You can also find us on Impact by searching for Smartproxy, account ID: 17480.