May 21, 2021
9 minutes read
SNKRS Draw: How to Finally Get 'Em with Proxies
If you're a die-hard sneakerhead, you know the rush of trying to cop a limited edition pair of Nikes on the SNKRS app. And although there're other similar sites, Nike knows how to keep us on our toes by dropping their limited edition pairs exclusively on the SNKRS app.
However, copping Nike on SNKRS can be tricky, especially when going after those hot drops that can be gone in a matter of seconds.
So if you'd like to snag a pair of Nike and Tiffany's collab or feel like you'd look amazing in those Nike and Stüssy sneaks, you should do a few things before the drop. Spoiler alert – you'll need to use Nike SNKRS proxies.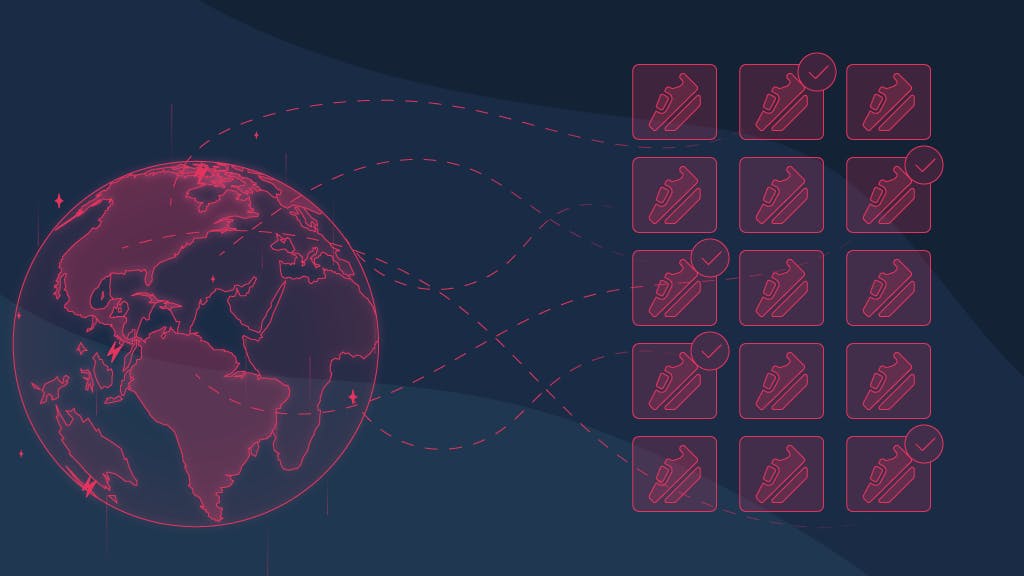 Blog

>

Why SNKRS Proxies are Essential for Copping Nike
What is a draw on SNKRS?
When it comes to limited-edition Nike sneakers, the hype is real – and so is the competition. That's why Nike came up with a draw on their SNKRS app (and, sometimes, their website). It's a process of selecting the winners who can reserve the hottest Nike shoes. The draw's meant to help level the Nike drops playing field for sneakerheads.
There're two stages of the draw:
When you see the "Draw opens" message on SNKRS, it means that the drawing is live, and you have a limited time to join it.
Once the "Draw closed" message on SNKRS app is displayed, it means that the drawing has expired, and you can no longer try your luck with it.
Wondering how to join those sweet Nike SNKRS drawings? Here's the deal – first, you need to become a Nike member. Then, download the SNKRS app and enable push notifications so you wouldn't miss the next drop. And hey, give Nike a follow on social media to know the exact time when the draw will happen.
3 main types of SNKRS drops
If you're looking to grab a pair of hot Nike sneakers, you'll need to understand their drop system a bit more.
Nike app SNKRS does three types of launches:
FLOW - The usual "first-come, first-serve" type of release. Mostly operates on general-release shoes.
LEO - A queued drop that puts you in line and randomly picks winners in 2-3 minutes.
DAN - Used for the most exclusive, limited edition launches. Unlike LEO, it puts your name in a draw, not a queue. The result comes back in 10-30 minutes.
To be honest, there isn't much difference between LEO and DAN. However, DAN drops usually attract a larger crowd, meaning you have the odds are definitely not in your favor.
The LEO queue is just as much a lottery as a DAN release. However, you can increase your chances by using multiple accounts with the help of residential proxies.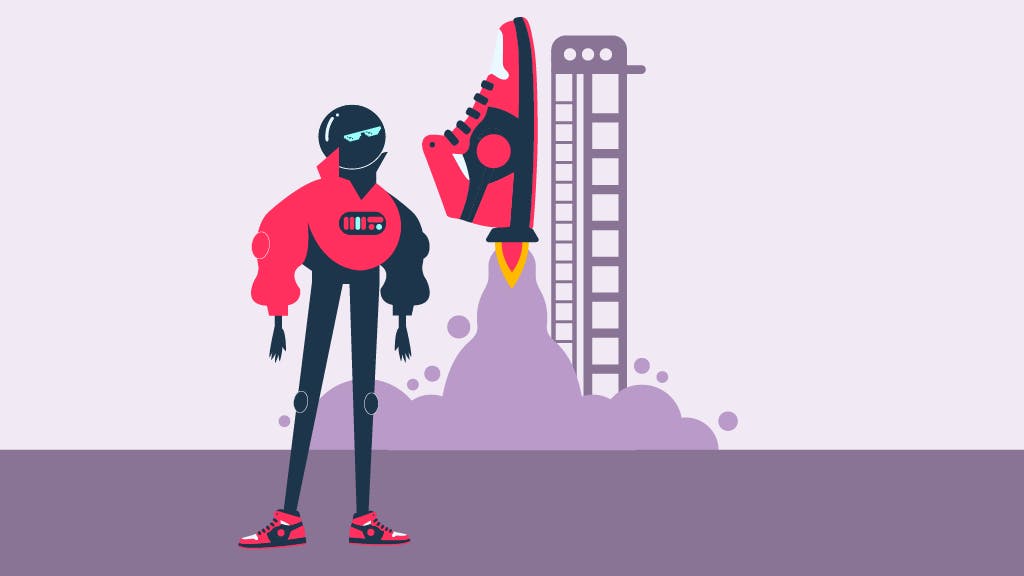 How does the draw work on the SNKRS app?
Once a draw goes live, Nike tweets about it and sends a push notification to the members of the SNKRS app.
If you're ready to be part of the draw, just click the link Nike shared to enter it.
Make sure you're signed in to your Nike member profile and have your payment info filled in beforehand – you have no time to waste.
You'll see a countdown clock showing how much time you still have left to join the drawing. Trust us, being a slowpoke can cost you shoes – you have a very limited time to take action (think minutes, sometimes even seconds, if the drop is hot).
Then, choose the pair you wanna cop and your shoe size. You can't change the size later, so be mindful of what ya' click on.
You'll be asked to give your payment method (you won't be charged unless you win).
Once the countdown clock shows the end of the drawing, you'll get an order confirmation email within 24 hours, where you'll find out if you've got 'em or not.
Nike SNKRS draw rules you must know
In the beginning, SNKRS draws were a lot like Wild West, with little to no rules. But the growing popularity pushed Nike to implement strict dos and don'ts on how the raffles are happening.
You need to have a Nike Member profile, a verified mobile phone number, and a valid email address.
You can't submit multiple entries from the same person per launch pair.
You can't edit your entry once it's submitted.
You can't transfer your submission.
Nike has the right, in its sole discretion, to change the SNKRS drawing process at any time.
Nike reserves the right to cancel winning entries.
Winning entries are valid only for the indicated time frame on the launch date.
Winning entries are valid only for the provided shoe size, product, and other consumer information. You can't pass your entries to your homies.
If you win, you get free shipping and a free return option within 30 days.
Maximizing your chances of winning on the SNKRS app
So, how do you win a Nike SNKRS draw? You guessed it, bots. With sneaker bots, you'll be able to set up multiple accounts and get in front of your competition.
You need to get your hands on a reliable sneaker bot, such as Another Nike Bot, Nike Shoe Bot, or Better Nike Bot, to have the best chance at copping those Nike sneakers once the drop is announced.
How a Nike bot helps you score rare sneakers
A Nike SNKRS bot is a clever little helper designed to automate the process of purchasing limited-edition sneakers from the Nike SNKRS app or website. It helps kicksters like you skip the queue and secure a pair of sneakers faster than doing all steps manually.
To use a sneaker robo-helper, you need to enter key information like credit card information, name, and shipping address into the software. Once you hit enter, you can choose what the bot should purchase. Usually, all it takes is to enter URLs or keywords for the sneakers users would like to cop.
Once the automation software is up and running, the whole checkout process is fully automated, and the bot will grab the hottest kicks faster than humans.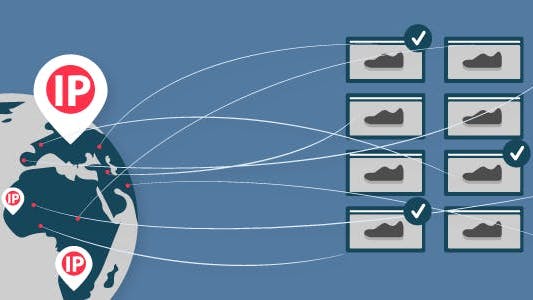 Why do I need proxies to cook on SNKRS?
Ok, so the thing is that if you wanna use sneaker bots, you won't get anywhere without residential proxies.
Nike only lets you participate once per drawing, so if you wanna purchase the shoes you've been dreaming of, you need multiple bot entries. But here's the risk – each time you go online without proxies, information about your cookies and browser preferences is logged with your real IP address.
And guess what? You're in for a risky lottery if several requests come from the same IP address. Nike can either block you temporarily or blocklist your IP. Residential proxy makes it look like each request is from a different real device, and it doesn't flag Nike's anti-bot systems. And to reach max potential, we recommend creating multiple Nike accounts with different sneaker proxies attached to each one.
Any other Nike shoe bot works wonders with our residential proxies, as we've got over 65M+ real mobile and desktop IPs that can be plugged into your software within minutes.
How do SNKRS proxies work?
Alright, so one thing is clear – Nike SNKRS proxies are a must. But listen up, if you wanna truly slay the sneaker game, you should also know the basics of how the real magic happens.
Proxies act as middlemen between you and the SNKRS app, helping you to purchase the shoes while avoiding restrictions. Without residential proxies, you're directly connected to the SNKRS app, and the server can see all your details, including IP address, location, and more, preventing you from running automation software.
When you've got your Nike proxies on and open your app, your device sends a request routed through the proxy server before reaching the final destination. SNKRS app will then send its response back to the proxy server and your computer, adding an extra layer of anonymity to your sneaker-copping game.
The best Nike proxies
When searching best Nike proxies for LEO and DAN drops, datacenter and residential proxies are your go-to choice. They make it look like each hit is coming from a different location. If you wanna run hundreds of Nike accounts, residential proxies are king, as they're really hard to detect. And if you want to try quality sneaker proxies for a reasonable price, you should choose Smartproxy. With us, you can start with as low as $12.5 per GB and scale it whenever you need it.
To put it into perspective, running 1000 Nike tasks on one release uses anywhere from 0.3 to 0.4 GB. Try our residential proxies with unlimited connections and threads with a 14-day money-back option (terms apply), and take your Nike bot for a test drive without worry. Literally, no strings attached – just pure proxying experience.
Bottom line
Although you've got some chances of getting the hottest drops manually, four out of five times, you'll end up getting a notification that you were out of luck.
Luckily, you can equip yourself with the best proxies for Nike SNKRS app and let the automation software grab a pair or two for you without breaking a sweat.Residential proxies will change the device's IP address, and you won't put yourself at risk of getting an IP ban.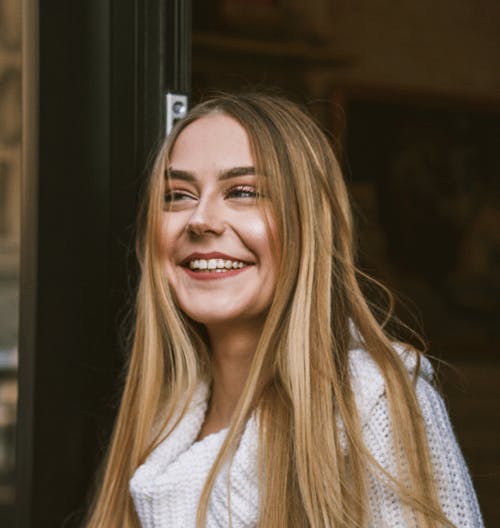 Ella's here to help you untangle the anonymous world of residential proxies to make your virtual life make sense. She believes there's nothing better than taking some time to share knowledge in this crazy fast-paced world.
Frequently asked questions
How long does SNKRS take to draw?
It depends on the type of SNKRS drops. For example, with a DAN launch, sneaker lovers have about 10-30 minutes to register their entry. With LEO drops, it may take as little as two minutes. The point is – you've gotta act fast!
How do I know if I won a SNKRS draw?
If you win a SNKRS draw, Nike will email you your purchase information and order confirmation within 24 hours once the drawing expires.
How long does it usually take for SNKRS to notify you?
Nike states that once the draw ends, they will notify you within the next 24 hours if you won or not. However, in practice, it usually takes 15 to 60 minutes for kicksters to receive the notification.
Can you enter a SNKRS draw more than once?
Technically, no. In their SNKRS drawing rules, Nike states that one person is eligible for one submission per launch product. However, there's a workaround! You can have multiple entries for the same drawing using sneaker bots. Coupled with residential proxies, you'll be able to create multiple SNKRS accounts and increase your chances of copping that pair you've been dreaming of!
What time zone does Nike SNKRS use?
Nike SNKRS app uses your local time, so if you see that the drop time is listed as 6 AM, you can be sure it's 6 AM.
Are there any alternatives to the Nike SNKRS app?
Although Adidas and other brands have apps similar to SNKRS, you can only grab exclusive releases from the Nike camp on their app. If you've got your eye on a pair you weren't able to catch, you can also check eBay. Resellers will list the sneaks at higher-than-original prices. To ensure you're getting the best price, check our eCommerce Scraping API, which helps you get structured prices and product data in seconds at a 100% success rate!
Related Articles
How to Get into the Sneaker Game?
Welcome to the fascinating world of sneakers. On the right you'll see a sneakerhead looking for his grail, and to your left – some dude try...