May 25, 2021
5 minutes read
How to Get into the Sneaker Game?
Welcome to the fascinating world of sneakers. On the right you'll see a sneakerhead looking for his grail, and to your left – some dude trying to cook those sesame V2Yeezys. This might not mean much to you now, but after we're done exploring, you'll know how to get into the sneaker game.
To start selling sneakers you need to understand a few things. You'll need to know where to get the newest releases, how to use automation bots and sneaker proxies as well as where to resell the sneakers.
If you think that you simply go to your local retailer to get your limited edition sneakers, then you need to get ready to queue for the whole day first. And even, that can't guarantee that you'd get the shoes.
At this point, online shopping and automation rule us all. It doesn't matter if you're looking to get a sick addition to your personal collection or hoping to make some cash reselling sneakers, you'll have to keep a few things in mind.
Blog

>

How to Get into the Sneaker Game?
In this article we'll cover everything you need to know to get into the sneaker game. But before we jump in, let's clear some things up. What the hell is cooking? And DC? And what exactly can you cook? For you to feel comfortable in your new shoes, it would be useful to get to know some of the sneakerhead slang.
Grail - your most desired pair of sneakers, that one and only.
Copping - making a successful purchase.
Bot - software used to automate the shopping process, e.g. Adidas bot, Nike bot, Yeezy bot, etc.
Cooking - copping using a bot.
DS - an abriviation for deadstock. Completely new, never worn.
How Much does it Cost to Start Reselling Sneakers?
The cost varies on the amount and exclusivity of the sneakers you're getting. For starters, we would recommend getting into it bit by bit. Get a few pairs, feel it out.
As for the profit, at the start you would be looking at 80-100 USD per pair, depending on what kind of a sneaker it is. Once you get your hands on some more exclusive kicks and establish yourself as a trustworthy seller, then you would be looking at a profit of several hundred dollars per pair.
Basics: Learn What's Hot
If you want to be profitable from the start, you need to understand what's trending. To find out what's hot, as well as check the exact release dates, scroll through Hypebeast.com and Highsnobiety.com.
If you're after a particular brand such as Nike or Adidas, you can also take a look at their websites. Both of them have an 'Upcoming releases' section with dates and exact times listed.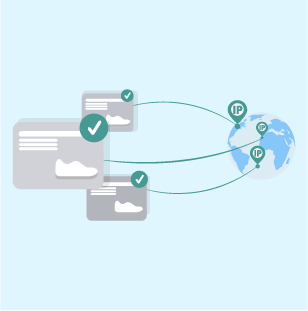 How do I Successfully Buy Sneakers?
The most important thing to keep in mind about flipping shoes is that time is king in this world. You can't mill around after those exclusives have dropped, you need to get on with it even before the sneakers are released.
To have a chance of getting the sneakers you want, you need to come to terms that no one does anything manually anymore. Before you even think about putting in the shipping address, the sneakers will be gone. No, other people don't have some superhuman speed, but they do have bots (e.g. Nike shoe bot) that are equally as useful. So, to have a chance of copping those kicks, you'll need to fight fire with fire.
In short, bots automatically work their way through the checkout process for you as soon as the sneakers drop. It can't guarantee that you'll get the pair you need, but it will increase your chances.
As for the pricing, such automated bots can range anywhere from 10 USD for a browser extension to solid 500 USD for a software programme.
Most of these bots run through proxies. This way, a single bot can use multiple IP addresses to make several purchases without getting blocked from the website. If the consecutive hits come from a single IP, the website blocks it to give a fair chance to other buyers. Residential proxies are perfect for avoiding being blacklisted. Each new request comes from a completely different IP address.
Where do I Resell Sneakers?
So you've copped a few pairs of sneakers, now what? Let's get to reselling. Once again, we would recommend starting out small: try various social media groups, eBay, or Craigslist.
Once you get a feel of it and make a few sales, you can start looking at other websites: StockX, Grailed, Flight Club or Stadium Goods. You can also try out the mobile marketplace on GOAT app.
Before you start reselling, look through the policies and commission/selling fees on each website. For example, seller fees on StockX are 9.5%, and FlightClub asks for a 80/20 split from the price of each pair.
Now that we've covered the basics, we'd encourage you to test the waters out yourself. Get familiar with the community and marketplaces first hand so you could successfully cop your first pair of sneakers!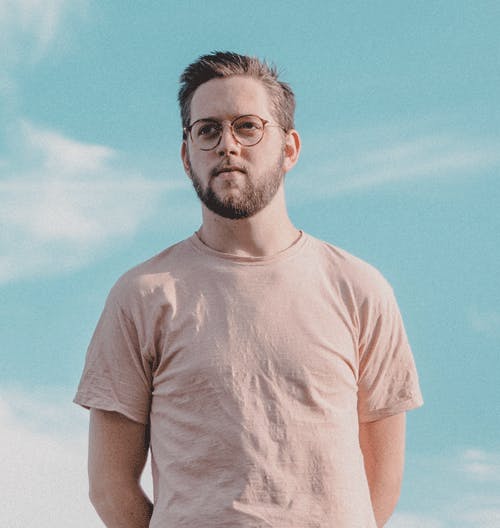 The automation and anonymity evangelist at Smartproxy. He believes in data freedom and everyone's right to become a self-starter. James is here to share knowledge and help you succeed with residential proxies.
Frequently asked questions
How much can I make reselling shoes?
If you're just starting out, you'll be looking at around 80 – 100 USD per pair. Once you get copping some more exclusive shoes, your profit can go up to 500 USD per pair.
To successfully cop sneakers, you will need to get a sneaker bot that uses proxies to make multiple purchases.
How much does it cost to get into the reselling business?
You'll need to invest in the sneakers themselves, shoe bots and proxies. The price depends on how much you're willing to invest in the shoes and bots.
Where do I resell sneakers?
Start small: look through social media groups, Craigslist, eBay. When you feel more comfortable, look through bigger online marketplaces such as StockX, Grailed, or Flight Club.
Related Articles