May 26, 2021
5 minutes read
Another Nike Bot: Nike SNKRS Bot – a Review
Even if you're fresh-new to the sneaker copping game, you've probably heard of bots already. But hey, just in case, here's a reminder – sneaker bots help you to automate certain tasks and make multiple purchases in online shops. Gucci, innit?
However, the prob is, there are so many different bots that you can choose from. It can quickly become a blessing and a curse at the same time. But we got ya, pal. To find your match, we suggest broadening your knowledge about the options. And yes, you guessed it – Another Nike Bot's (ANB) Nike SNKRS Bot should definitely be one of them.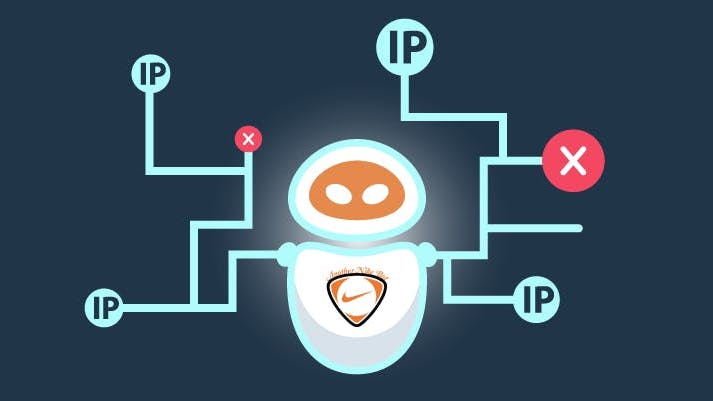 Blog

>

Another Nike Bot's Nike SNKRS Bot Review
About Another Nike Bot's Nike SNKRS Bot
Aye, we know, we know! The name of the bot can confuse you. But we promise – the definition is simpler than its name.
So, here's the story – Another Nike Bot was one of the best Nike-only bots out there. However, the creators discontinued it. Instead of that, they've moved on to include over a hundred retail stores. The developers expanded their support to Shopify and Footsites to cover all the different places where Nike drops limited releases. 
One of the ANB products is the Nike SNKRS Bot. Another Nike Bot's Nike SNKRS Bot provides support for Nike stores in the EU, United States, Australia, China, Hong Kong, and Japan, and works perfectly with the SNKRS app. It's a very simple shoe bot with a nice visual SNKRS calendar, which makes copping on Nike a breeze!
Oh, almost forgot! Here's a pro tip: to get the best results, use bots with high-quality sneaker proxies.
Pros and cons
Every coin has two sides, and so does the Nike SNKRS Bot. Let's explore some of it together!
Pros:
Integrates SNKRS calendar that reveals the dates of Nike sneakers' drops.
Allows simultaneous tasks and multiple Nike accounts. With ANB Nike SNKRS Bot, you can run up to 10 tasks at the same time and have as many as 500 Nike accounts. And everything comes with an impressive speed!
Easy to use. The bot is user-friendly so that you can start your sneaker copping game ASAP and without a snatch.
Cons:
Supports Windows OS only. To get the bot to work on Mac or Linux, we suggest installing a virtual machine on your system.
One of the most expensive bots in the market. ANB Nike SNKRS Bot requires a 6-month subscription for $299. It's a non-refundable product that doesn't provide a free trial. Quite risky for first-time users, if you ask me. 
How to set up tasks
ANB SNKRS Bot is as easy as ABC. You double-click a release in the calendar and enter some basic settings like a billing profile and proxies.
At first, you should start by creating your billing profiles, which you can duplicate easily. It's a neat feature if you plan to use hundreds of tasks and will need multiple billing profiles.
Remember to check your accounts with the Account checker. Otherwise, you might catch an L if the device can't use your accounts.
One more thing – check the accounts with a device. And don't sweat – you don't need to do this before every drop. Once is enough, and you're good to go. 
How to run a task
To start a task, you open the SNKRS calendar and double-click the shoe you want. The calendar is extra simple to navigate, as it has photos of the sneakers. After you select the release, the bot pre-fills the style code and some other info. So you can go straight to selecting the accounts and setting up tasks to run.
It's worth mentioning that the account checker does not share account info with the task creation tool. That's why you have to import them again.
To run multiple tasks on ANB SNKRS Bot, you'll need a proxy for each task. Rotating residential sneaker proxies are the best choice as they give each task a fresh new IP address. Residential IPs come from real devices, so they don't share any subnetwork and are extremely hard to block.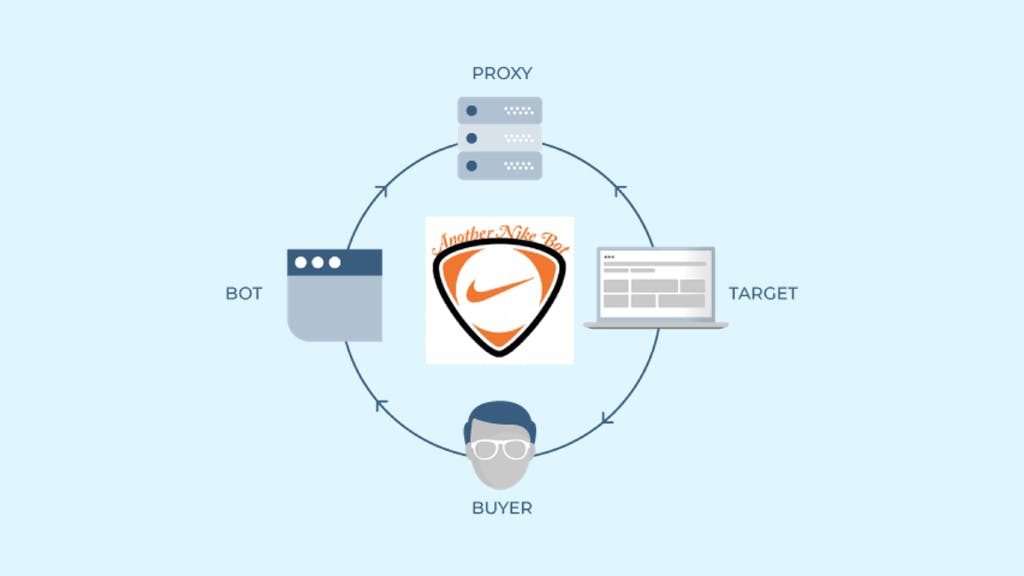 Proxies in ANB Nike SNKRS Bot
You can import lists of proxies into the Nike SNKRS bot, just like in the AIO bot. But don't forget to enable the lists. If you are using our proxy network, just import a list of gateway:port into the bot.
After you insert the proxies, you have to choose which sites to use them on. This is good if you are cooking multiple releases and want to create separate proxy lists.
Conclusion
Even tho Another Nike Bot's Nike SNKRS Bot has some cons, it also offers many benefits, such as reliability, security, and efficiency. It might be the one and only for those who want to cop the fire Nike sneakers easily and fast.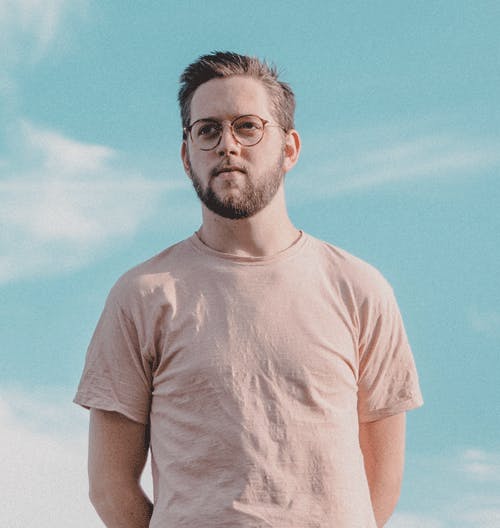 The automation and anonymity evangelist at Smartproxy. He believes in data freedom and everyone's right to become a self-starter. James is here to share knowledge and help you succeed with residential proxies.
Frequently asked questions
Is Another Nike Bot still available?
ANB's creators are now developing Nike SNKRS bot, Supreme bot and the All in One bot under the Another Nike Bot brand. The bot itself is in essence discontinued.
Does Another Nike Bot work for Supreme?
Should you choose Another Nike bot or Better Nike Bot?
Both bots (Another Nike Bot and Better Nike Bot) have their advantages, but you must have a fast PC or VPS to run the bots and fast rotating residential proxies to really get the best out of any sneaker bot.
Related Articles