May 26, 2021
6 minutes read
Better Nike Bot and BNB AIO Review
Better Nike Bot or BNB is one of the most effective public Nike shoe bots out there. It is one of the few bots to beat Nike's updates over the years successfully. It can use unlimited accounts, which means that you with proper residential sneaker proxies BNB is in full speed.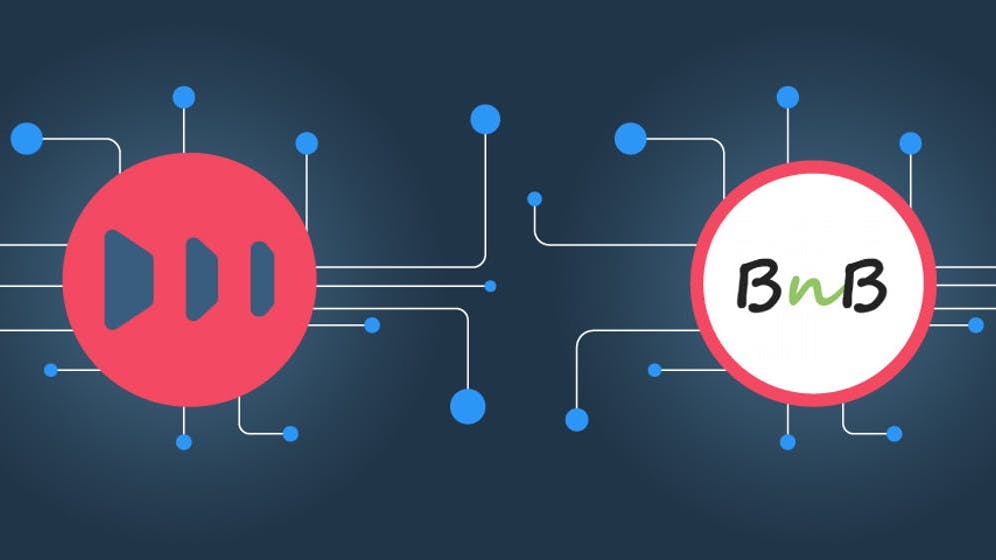 Blog

>

Better Nike Bot and BNB AIO Review
About Better Nike Bot
BNB is a sneaker bot brand with four products under its name:
Better Nike Bot,
Better Nike Bot – Ultimate,
BNB All in One,
BNB All in One – Ultimate.
The Ultimate versions of shoe bots are quite a bit more expensive, but they include a year of free updates and allow multiple PCs to run the bot. You also get whitelabel emails with Ultimate bots, which let you streamline a sneaker reselling business. In short, the Ultimate version is more of a solution for sneaker reseller or investors.
Better Nike Bot (not AIO) only works on Nike stores in all regions except for China. It also supports SNKRS app and draws. BNB AIO versions support footsites, Supreme, Bape and Yeezy Supply, among dozens of other sites.
All BNB bots are compatible with Windows only, so you will have to install a Win emulator if you want to use BNB on a Mac.
Better Nike Bot features
Both Better Nike Bot versions let you use unlimited Nike+ accounts, but only the Ultimate versions let you create daily unlimited accounts.
Better Nike Bot has some useful features:
SNKRS calendar – lets you see all SNKRS releases and search for any sneaker model, style or color you want. It enables you start a SNKRS task quickly and with minimal effort.
Nike+ account creator with SMS verification – it lets you generate Nike+ accounts and be ready for massive drops or restocks.
CC checkout does not use a browser, so it is a rapid checkout tool. Note that browserless checkouts might also increase your failure rate, so it's a real trade-off.
Bulk task edit is great when you are running hundreds of tasks with rotating proxies.
Setting up Discord notifications for successful cops is easy. All you need to do is copy a webhook from any Discord channel you've created.
Keyword monitor is a great feature that lets you cop on surprise drops.
BNB AIO bot features:
Support for dozens of sites: Bape, KithNYC, Adidas, Supreme, Footlocker, Footaction and dozens more!
Manual and automatic captcha solvers, so your bot won't get stuck with a captcha request.
Keyword finder for Supreme lets your bot be more efficient on hot drops.
Bulk task editor makes managing hundreds of tasks on multiple sites easy.
Better Nike Bot does the job, but you have to have good accounts and proxies to be successful.
Setting up a sneaker task on BNB
BNB bots have a bulky interface which is not as user-friendly as some other bots, but the steep learning curve has great payoffs, as you should be able to import your accounts and set up multiple tasks in an hour or less. Once you are able to do that, you can add sizes to accounts to simplify your task setup.
In Better Nike bot, starting a simple SNKRS task requires you to click a row in the calendar to add a task. To do it manually, you must know the style code to enter in the style code field.
All BNB bots let you monitor sites with keywords, but the first keyword must always be the category name (for example, jackets, accessories, etc.). Start the bot 20-30 min before a drop. Don't worry if you need to be away for a restock, because you can schedule tasks in BNB bots.
Adding multiple tasks on BNB bot
To start multiple tasks quickly, use the clone feature to add duplicate tasks to BNB bots. You can then use the bulk task editor to tweak tasks, change links, keywords, and proxies. BNB developers advise users to try different delays to see which ones work best for any given site. Remember, rotating proxies let you achieve very low delay without alerting the target site about you botting.
Remember, do not use the same billing info for multiple drops, use a different proxy for each task. If you can't generate enough accounts before the drop, you might be able to buy them for under $2 online. You can mix up your address and profile info: use a different name format, leave initials instead of a middle name, switch your name and surname, just do not use a fake name.
If you want to run unlimited tasks, you have to use unlimited rotating proxies that let you use concurrent connections. With a proxy network like that, you will be able to avoid detection and order cancellations.
Proxies on Better Nike Bot
Proxies let you hide your bot from Nike and other sites. After you set up proxies for BNB, use a different proxy for every task. If you are trying to run hundreds of tasks on BNB bots, you need to have at least as many proxies as you have tasks running at the same time.
The best option is residential sneaker proxies because these proxies look like real devices, so Nike will not detect you are using a proxy. Our proxy network is a rotating residential proxy network, which lets you use unlimited residential IP addresses in the US, UK, and 195+ countries and cities around the world. That means our sneaker proxies make your BNB bot unstoppable!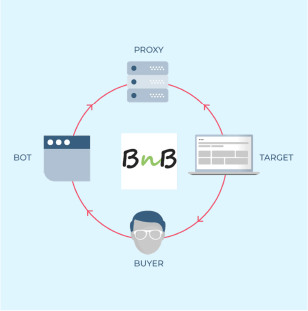 Better Nike Bot strategies:
Nike has several release types which require different tactics:
FLOW – first come first serve
LEO (enter as many accounts as you can) – a regular drop 2-3 minutes
DAN (enter as many accounts as you can) – this is like a raffle, 10-30 minutes
If the release is a FLOW type drop, you must be fast to stand in the queue first. But if it's a LEO or a DAN, then you increase your chances by entering as many accounts as you can into the raffle. That means you have to choose between speed and massive task numbers. Proxies play a vital role for both, which is why we recommend using our proxy network, which has proven quick response rates and lets you run unlimited tasks at the same time.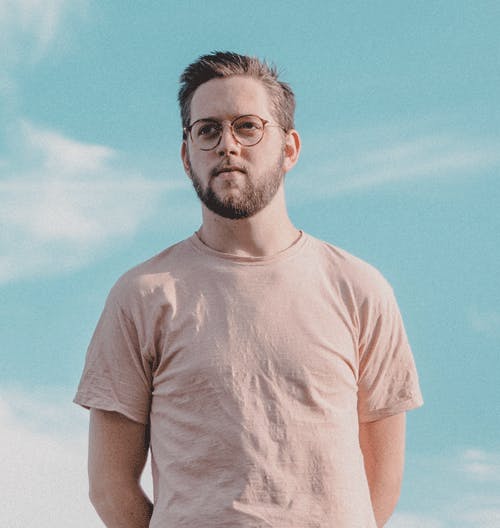 The automation and anonymity evangelist at Smartproxy. He believes in data freedom and everyone's right to become a self-starter. James is here to share knowledge and help you succeed with residential proxies.
Frequently asked questions
What sites can you use BNB on?
You can use BNB AIO bot on many sites, including Bape, Footsites, Supreme, Adidas, Size?

BUT, you can only use Better Nike Bot (not AIO) for Nike sites and SNKRS. Both versions of the bot are very versatile, and developers are constantly adding new sites to cop from with BNB.
How to cop multiple pairs with BNB
To cop multiple items with Better Nike Boy, you must use multiple accounts, CCs, and shipping addresses (aka billing profiles). You also need a very fast PC, and we recommend using a VPS. You must mask your IP address, too, so use a rotating proxy network to get unique IP for every task.

For drops that get released in EU and US separately, use local proxies. See the proxy locations we provide.
Does Better Nike Bot work on Supreme?
Yes, BNB AIO bot supports Supreme, but the Better Nike Bot (non-AIO) doesn't. Don't forget to use proxies for Supreme drops to increase your chances to cop.
Where to download Better Nike Bot?
BNB is a paid bot, and you can buy and download it from the official website. You also get 6 months of free updates with the verified purchase.
Related Articles
How to Get into the Sneaker Game?
Welcome to the fascinating world of sneakers. On the right you'll see a sneakerhead looking for his grail, and to your left – some dude try...