May 26, 2021
8 minutes read
All in One Bot Review
All in One (AIO) is one of the most popular sneaker bots out there. With its huge copping success, it has saved thousands of sneaker lovers from resale prices and allowed others to start selling for profit! Have we caught your attention? Let's dig a bit deeper to find more about this dope bot.
And, yes, you guessed it right, as with all sneaker bots, the AIO bot needs top-notch sneaker proxies to actually help you in your copping game.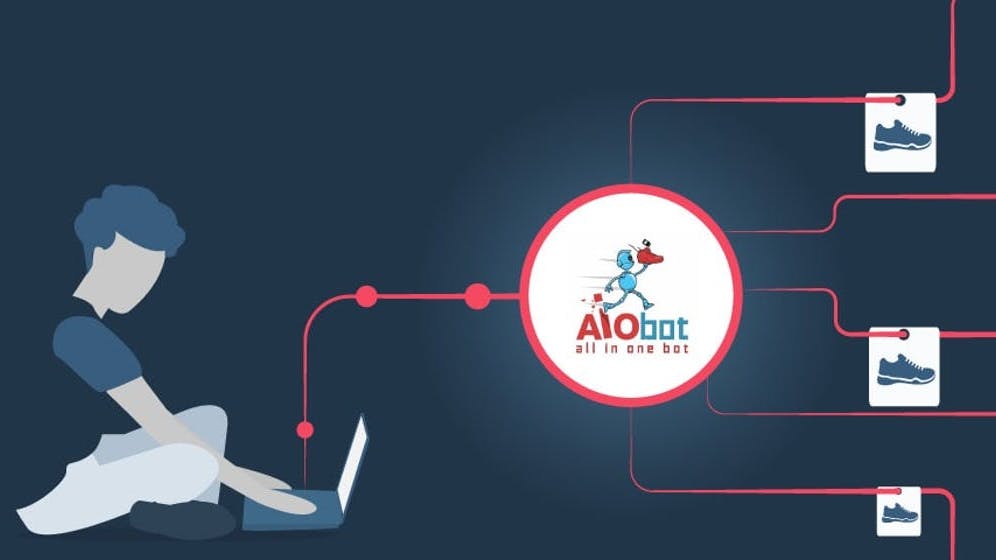 Blog

>

All in One Bot Review
About the bot
AIO bot is made by the same people who created Another Nike Bot (ANB), and it has excellent customer support. It comes with a Discord server and has some good features like multiple task modes and the Harvester, which lets you automatically generate Captcha tokens.
Moreover, it has one of the best marketing among all sneaker bots, with fun animated videos and detailed instructions for ultra-hyped drops right on YouTube.
Is the AIO bot worth it?
AIO is one of the most affordable bots out there and has a huge success rate among sneakerheads for multiple reasons:
Regular updates
AIO bot has a team of 45+ devs who are constantly pushing for updates. You can be sure that any changes in sneaker websites will be addressed quickly.
Copping multiple pairs
With AIO bot, you can increase your chances of getting your hands on multiple hyped pairs. You can run up to 100 separate tasks for different pairs simultaneously without them interfering with one another. Using proxies, of course.
Great customer service
They claim to be the fastest in the industry. You can expect a reply from their customer support team in 3 hours on average!
Supports multiple websites
This one is essential. With this sneaker bot alone, you can cop hot limited-edition items on Footsites, Adidas, ChampSports, a number of Shopify stores, and other sites.
AIO bot: one thing to be aware of
While the AIO bot is definitely one of the best in the copping game and can save you from resale prices, there is one drawback you need to consider before putting in a password and username in your new botting account. It only supports Windows OS. If you're a Mac user, then we have bad news for you – AIO Bot doesn't support your OS. It's developed for Windows only.
But don't you fret, if you want to use AIO bots on your Mac, you can solve this problem with a virtual machine. Plus, their customer support team is always there to help you!
What stores does AIO bot support?
AIO bot supports over 70 websites. You can cop hot kicks at such big players as Adidas, Footsites, and multiple Shopify stores. Sneakers' lovers can even cop hot items at a number of popular retailer sites – Mr Porter, Offspring, Kicks USA, and many more.
Using AIO sneaker bot
After some updates in the last year, using the All in One bot has become very easy. The new AIO bot V2 user interface is a lot better than the clunky old interface, and it is very similar to Nike Shoe Bot. Adding a billing account is very easy, and the monitoring/checkout task setup is great.
Probably the biggest difference from other bots is how AIO uses proxies. You have to create separate lists for checkout and monitoring tasks, which is not that great since most other bots can use proxies more flexibly than AIO bot.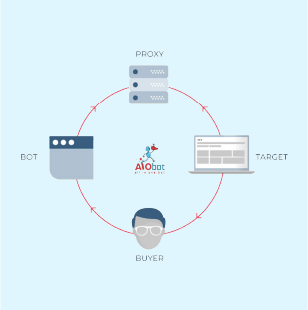 AIO bot setup and task management
Tasks in the AIO bot are easy to create once you select a site type and the seller from the dropdown menu. All you need to do is select the task type (guest account, monitoring, no captcha, or fast mode) and give the bot an early link to use. If you don't have a link, you can just use the keywords. Note that the keyword list needs to be formatted with the "&" sign between the keywords.
Once you set up some tasks, you can run them before a release. The Task Log on the right will show you what the bot is doing and notify you if it needs to solve a Captcha. You can use a Manual Captcha Solver to generate a token for the bot.
You can use guest or registered accounts for all sites, but make sure your target site allows guest accounts. If it doesn't, you must have enough accounts registered before the drop.
Note that you must use US footwear sizes for all accounts. You can also use the product ID (PID) as a keyword in the tasks. To make sure you get Ws, use different billing profiles and mix your credentials and shipping address format. Otherwise, your orders will get canceled. Oh, and don't you forget, you'll also have to use the best proxies for AIO bot – real residential IPs.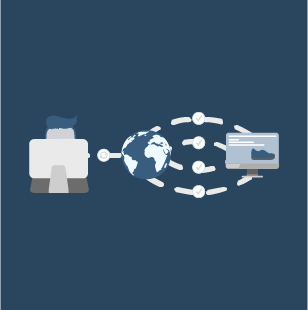 How long does AIO bot last?
AIO bot works on a one-time payment model. Once you pay $325, you get access to all the bot's features, including six months of free updates and site fixes. Once these six months pass, you can continue to use the bot, but you'll have to pay an additional $69 to renew updates, site fixes, and new features for the next six months. If you don't want to invest more money, you can continue using the bot, but your success rate will likely be lower without the updates.
Best proxies for AIO bot
All in One sneaker bot must use proxies for each task to avoid order cancellations. And here're some secret ingredients for the successful copping game: use only the top-notch, highly diverse proxies for each task and avoid the fast mode by all means.
Since datacenter proxies share subnetworks, it's easy to detect them. So, make a wise decision and choose the residential proxy network for your sneaker bot. It is a pool of IP addresses from real devices (mobile and desktop), so Nike, Shopify, or Supreme won't notice that you are using an AIO bot to cop those kicks or other goods.
Pssst, with our proxies, you'll be able to set up hundreds of tasks with low delay and no risk of bans whatsoever as all residential IP addresses in our pool come from unique devices. For example, if you only want to use US proxies, you can access 10,000 ports and set 100 tasks to monitor at 35 ms delay. Ah, and use this calculator to see what monitor delays you should use for Shopify on the AIO bot. Lit, right?
All in One sneaker bot features
AIO bot has a few neat features which let you enjoy cooking kicks more. For example, you can use the notifications feature to get an SMS notification about copping an item. It really gets your dopamine pumping during the drop!
Other cool AIO bot features include the Captcha Harvester, which lets you automatically generate tokens for tasks. You can also run a manual Captcha Harvester to get one-click captchas. Of course, you will need a good Gmail account for that.
Ah, and the AIO_ANB Discord server is where you can find keywords for drops and some early links. There are many users in the AIO bot Discord, so you are sure to get help and good tips if you buy the bot. You can also start tasks for Shopify from the Shopify monitor channel.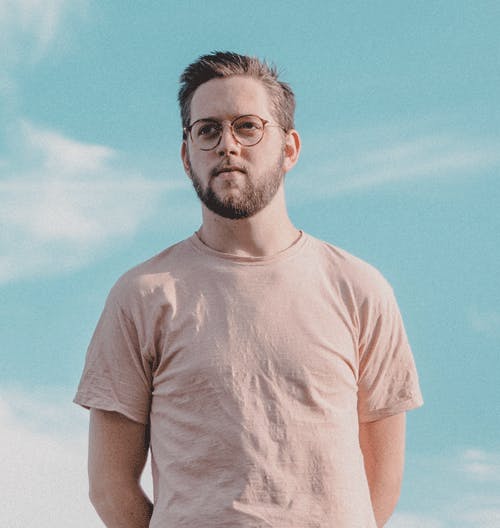 The automation and anonymity evangelist at Smartproxy. He believes in data freedom and everyone's right to become a self-starter. James is here to share knowledge and help you succeed with residential proxies.
Frequently asked questions
By the time of writing this blog post, people at AIO claimed that they had helped sneakerheads successfully cop over 300,000 hyped items at a retail price. Judging from multiple reviews on Reddit, plus the fact that the AIO bot has been in the business for quite some time, there's no reason to doubt their legitimacy.
Is AIO bot a one-time purchase?
Yes, AIO bots are a one-time purchase. For $325, you get access to all the features, plus six months of free updates and site fixes.
Does AIO bot work for Supreme?
Yes. AIO bot works for Supreme too. It even has separate settings for Supreme stores, so you can make the most of a rotating proxy network and set a very low restock delay.
Does AIO bot work for Nike sneakers?
AIO bot is made by the same people who made Another Nike Bot. It is clear that they know what they are doing because AIO bot works for Nike as well as hundreds of Shopify, Adidas, and Supreme stores.
Does AIO Bot work for Snkrs?
No, this bot doesn't work with Snkrs. To cop Snkrs, use Another Nike Bot (ANB).
What is the best sneaker bot?
Every bot has its pros and cons. There is no clearly dominating sneaker bot because the market always changes, and some bots work the best only for specific sites. Most of the time, good sneaker bots must run on a virtual private server (a VPS) and use residential proxies for each task to work properly.
Can you run a bot without proxies?
While you can run a bot without proxies (you can run 3-4 tasks from your local IP), it's better not to do so. Otherwise, you'll likely end up getting your orders cancelled or your home IP banned.
Do you need to buy proxies for AIO Bot?
Yes. To avoid getting order cancellations and your IP banned, get proxies for each task with AIO Bot. Our monthly residential proxy plans start from as little as $75 + VAT. Are you hyped already?
Contrary to popular belief, sneaker bots are completely legal. However, their use goes against the Terms of Service of many retailers. Top sneaker sites try to prevent bots from copping limited edition goods by implementing various obstacles, like Captcha. Bots use residential proxies to decrease Captcha rates. Plus, the people behind sneaker bots keep on releasing system updates to make sure their bots can bypass bot-proofed sites.
What are AIO sneaker bot alternatives?
There are many sneaker bot alternatives to AIO bot:
- Better Nike Bot (BNB) – one of the oldest and most effective Nike bots.
- Another Nike Bot (ANB) Nike SNKRS Bot – the original bot from the creators of AIO.
- PrismAIO – great for copping shoes from Footsites.
- Cybersole – supports more than 170 websites and works great on Supreme, Footlocker, and Size.
Need more information? See our blog for reviews of other sneaker bots.
Related Articles