April 27, 2022
10 minutes read
How Can Businesses Benefit from Alternative Data Collection?
Data is the new oil, which helps drive businesses and make better-informed decisions. For a long time, companies relied on traditional data (usually gathered internally or from official sources) to predict overall market trends, analyze competitors, and understand customer behavior. 
However, alternative data has become the new cool, which can aid almost any business, investors, financial institutions, or just simple people like you and me. And with proper proxies, gathering such data is a piece of cake.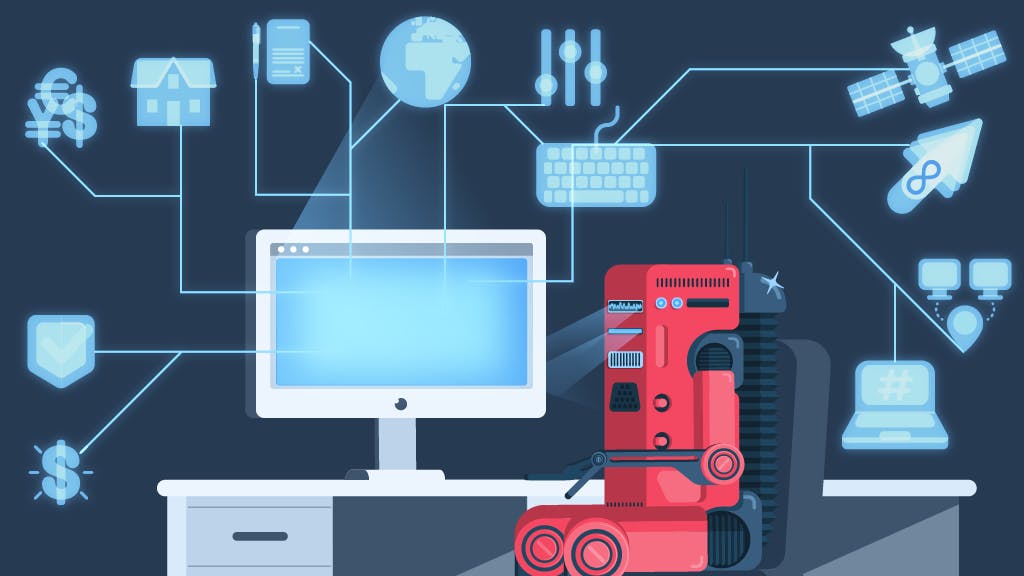 Blog

>

How can businesses benefit from alternative data collection?
What is alternative data?
Alternative data stands for every informational unit generated outside the company, which the company cannot affect, or the data which cannot be obtained from official sites like government databases. Such data is usually unstructured and comes from multiple sources. 
The first ones to recognize the opportunities of alternative data were operating in the finance industry, where decisions should be calculated and unbiased. Various hedge funds managers and institutional investors were the pioneers in discovering alternative data benefits. 
Over the years, non-traditional data became attractive for more businesses in various industries. It helps build a realistic perception of the company's performance and allows the business to stand in other stakeholders', customers', or partners' shoes.
Types of alternative data
Various sources of information can help a business build a better overview of the market and its players. It could be:
Website traffic;
Product reviews;
Popular keywords;
Comments on the social media;
Forum community's activity;
The changes in competitors' prices;
Mentions on the social media;
Anything that can provide your better insights.
This list is far from being finite, and, in fact, it represents the smaller part of the endless ocean of alternative data out there. However, all the oceans have a shore from which you start a journey – this blog post could be your first step in the alternative data world.
Benefits of alternative data collection
The natural question could arise right now: what are the benefits and real examples of how businesses make the most from the alternative data? To answer that, we have chosen some potential use cases to offer you ideas on how alternative data could help you rock in your niche. The sky's the limit here.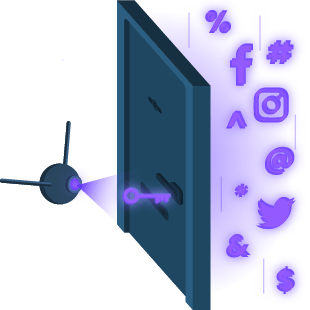 Gain a better insight about your customers
Alternative data collection allows businesses to know their customers better and later improve their buyer's journey by adapting to customers' needs. 
For example, alternative data collection can be more than handy in the travel industry. It's one of the sectors where customers' reviews play a major role. By collecting and analyzing such data, you can better understand your potential clients' needs and overall expectation level. It could later aid in developing a business strategy and planning your marketing tactics. Finally, being aware of different traveling trends can help you create a better-personalized content.
Know your competitors inside out
Alternative data helps gather insights about competitors. Extensive competitor analysis is vital, especially in sharing economy business, where platforms are like meeting places for customers and their suppliers, e.g., Airbnb. In such a sector, gathering alternative information on competitors, like their reviews and prices, is equally important as knowing customers' and suppliers' needs. 
Web scraping can help you with monitoring your competitors' pricing changes or with travel fare aggregation, so you can be sure you're not going to miss any critical changes. Besides, we have a great story to share: our proxies helped boost revenue by 112,13% for a startup business! It's an inspiring example of how data gathering can reduce costs and increase income.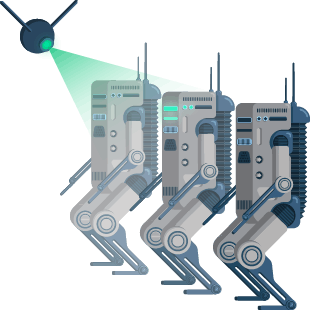 Your competitors' officially shared data is not the only source of great insights – you should try checking their customers' reviews and social media communication too. Manually collecting comments and mentions might not be your cup of tea, so you're better off automating this process with proxies. Our IPs coupled with scrapers and crawlers can automatically collect all the relevant data to make calculated decisions about social media trends and your competitors' activities.
Analyze the market before entering or expansion
Is your company planning to enter the market or develop the existing one? Again, an in-depth market analysis should be in the first place on your list. 
To make your guesses more educated, you need to check current market trends and competitors' behavior to evaluate where other players are outperforming you. It's even more critical before entering a new market because you're a newbie, so you have to know the rules before stepping in.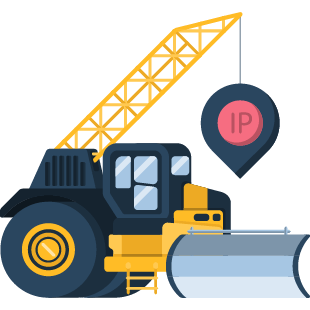 Strengthen brand image
Alternative data analysis can aid in strengthening your brand image as well. Companies can better adapt and create carefully curated brand communication by analyzing the target audience's behavior, communication habits, needs, triggers, and reactions. 
If you are eager to build a genuine relationship between your brand and your target audience, you must speak, think like them, and gather in places they tend to spend their time in. But first, you should find those places and do some digging around. After doing this, you'll have a stronger ground to build the buyer persona and overall brand image. So, alternative data is handy in building a solid brand based on relevant market insights. 
Make well-examined investment decisions
Quite often, more useful information about the market changes and trends is spread throughout alternative data sources rather than traditional ones. For example, many investment analysts rely heavily on the company's press coverage and financial information; however, these are not published often and are tied with a communication timetable or a specific event. 
Remember how in 2020, GameStop's price was artificially manipulated and the social media buzz played an essential role in attracting such an amount of investors? Investors who have followed the buzz on Reddit stepped out of this game with gains, while others, relying only on traditional data, were left out with losses. These hedge investors underestimated the power of thousands of retail investors constantly sharing their actions in various forums and gaining real-time insights about the stock price movement.
Tools for alternative data collection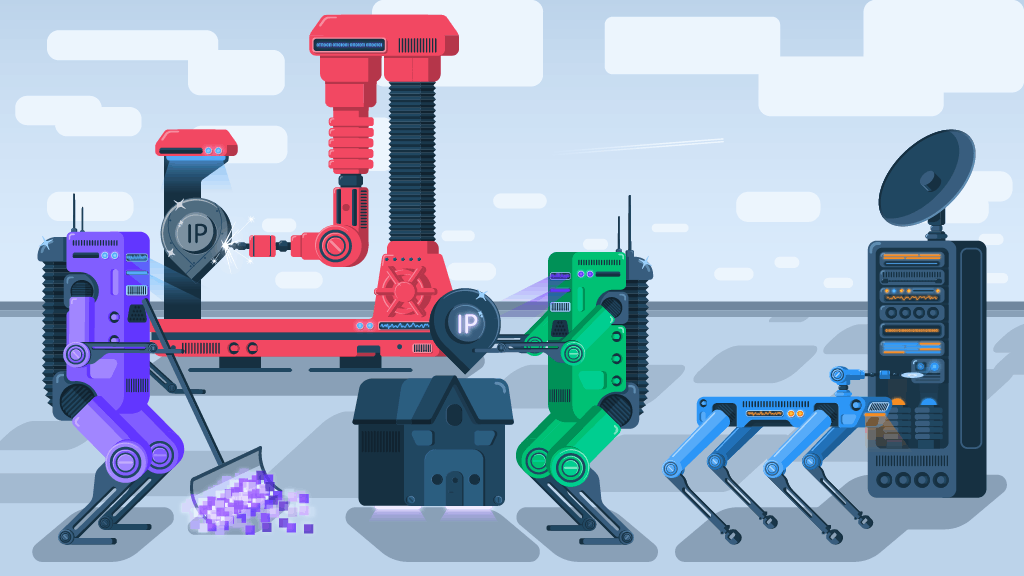 Let's face it – the rapid flow of online information makes manual data gathering almost impossible. Gladly here, at Smartproxy, we love to work smart, not hard, and automate all this process. We have great tools for web scraping to help you make calculated and measured business decisions. 
Before choosing the most suitable solution for your business, carefully consider the features you need:
What geographical coverage do you need? 
Do you need a full-stack scraping software or only high quality anonymous proxies that can be integrated into your in-house scraper? 
Or perhaps you do not have enough coding skills, and a no-code scraping solution will be your go-to?
#1 SERP Scraping API
The great thing is that we can offer you a solution for every situation. If you are looking for an all-in-one tool for gathering alternative data from search engines, our SERP Scraping API could be your option since it combines a proxy network, a scraper, and a data parser. You do not need to worry about getting blocked on the "heavier targets" because it only delivers 100% successful results in raw HTML or parsed JSON, depending on your needs. And you can access and scrape data from any country, state, or city to gather more accurate results.
#2 Quality proxy network
If you use a personal scraper, you still face the risk of being blocked. If you overuse your original IP by making too many requests for the same website, you'll end up blocked by the targeted site. 
So, you need quality proxies, and Smartproxy can have your back here. The best thing is that you can run data scraping non-stop with our rotating proxies as a new IP address will be automatically assigned for every request you make. 
By the way, all IPs in our 55M+ residential proxy pool are taken from real mobile or desktop devices and they do not share a subnet, so you can connect to the same data source as many times as you want without being blocked.
You can also give our mobile proxies a go. Choose from 10M+ rotating 3G/4G/5G mobile IPs in 130+ locations all around the world. Filter IPs with 700+ mobile carriers, such as Verizon, O2, Vodafone, EE, and more. Mobile proxies are known for having the best IP reputation among all proxy types.
If you are eager to try datacenter proxies, which are cheaper, faster, and more stable, with Smartproxy you get access to 100K+ shared and private IPs in the US and Europe. You can easily scrape eCommerce, harvest data, manage social media accounts, and scale your market research with our quality datacenter proxy network.
#3 No-code scraping tool
Not all of us are that tech-savvy, but at this point, it's not an issue at all. Try our free No-Code Scraper Extension if you're just starting your scraping journey. Extract different keywords and other data like a pro without writing a single line of code! 
If you want to improve your scraping processes, like using pre-made scraping templates, scheduling tasks and exporting data neatly, grab our No-Code Scraper. Either way, collecting data with our no-code tool requires you only one thing: to click on stuff you need to scrape. Yup, there is no 'step two' cause the data you need to scrape is just one click away. 
Wrapping Up
The alternative data world can be a walk in the park when you know what kind of data you need and how to get it. If you're a newbie in this field, you just need to decide what type of alternative data could benefit your business and then contact our sales who are more than happy to tell you about our products and help you choose the right one.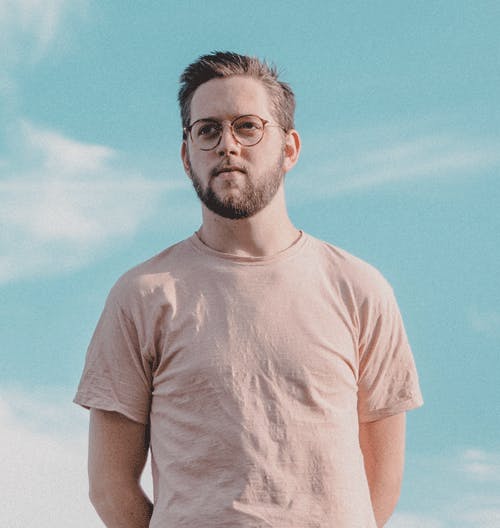 The automation and anonymity evangelist at Smartproxy. He believes in data freedom and everyone's right to become a self-starter. James is here to share knowledge and help you succeed with residential proxies.
Frequently asked questions
Which proxies are the best for alternative data collection?
While scraping various websites, it's essential to choose quality proxies that won't be blocked easily. If your research includes a lot of requests on the same web, you'll benefit more while using a residential proxy pool since they're tough to block. If you're more interested in scraping different websites en masse, you can scale your scrapping process with datacenter proxies. They are fast, steady, and cheaper than residential. Keep in mind that location coverage is more narrow with data center proxies.
What are examples of alternative data?
Almost anything you can think of. Of course, we are talking here about publicly available data. It could be website usage and page traffic, reviews and comments, social media posts, geolocation, satellite images, search engine trends, etc. So, if you are willing to scrape different types and formats of information, make sure that your chosen scraper is capable of doing that. Or simply select the SERP Scraping API since our tool can scrape you quite many different stuff from SERP.
Related Articles