June 20, 2022
7 minutes read
Manage Your Business Reputation with SERP Scraping API
A widely available internet leaves the door open for people to find information about everything. For example, everyone can check a business's online presence before trusting it. So, everything that could be found online about your brand helps your potential audience evaluate if you're legit.
Statistics only prove that – 9 out of 10 online shoppers admit that reviews influence their buying decisions. It stands to reason – checking unbiased opinions helps avoid low-value products and potential scams. And who wants that? So, for businesses analyzing their customers' reviews becomes a not-to-miss-out factor.
However, reviews are just one part of the game. Brand reputation management consists of various elements that form the customers' perception of the company. If it's still a gray area for you, this blog post could be your starting point.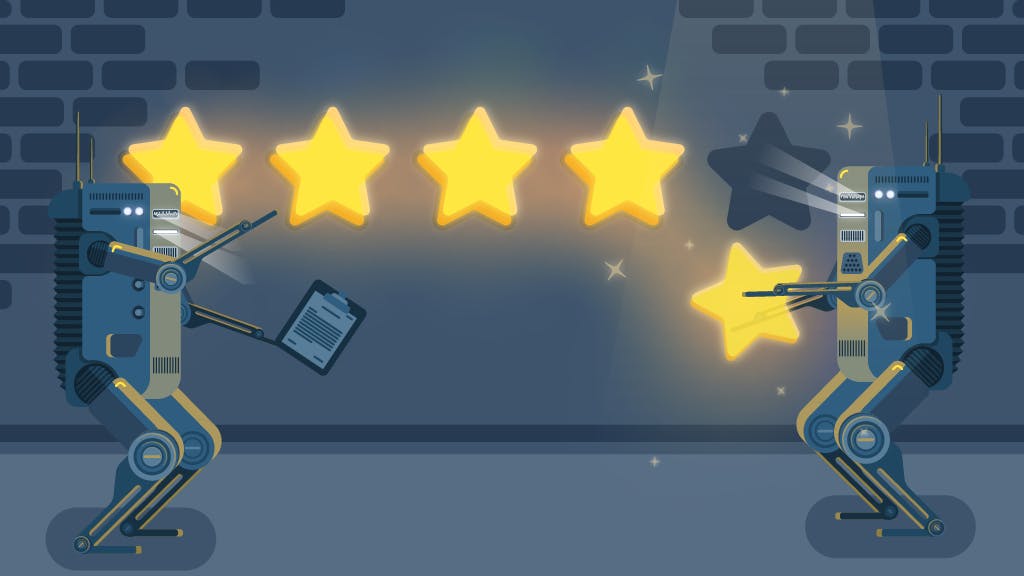 Blog

>

Manage Your Business Reputation with SERP Scraping API
Why online business reputation matters
Let's say you run a local physical business and don't plan to increase its online visibility. No matter how local you are, chances are your potential customers still search for your products or services online. By doing that, they look not only for detailed information about pricing, shipping, or payment methods but some evidence on whether they should trust you or not. 
The online world has already changed various markets' landscapes by making businesses visible on multiple platforms. There's both a cool thing – more people can hear about you, and a bad thing – if you mess up, a bigger audience will witness your failure. Whether positive or negative news about your company is floating around, it affects your brand image whether or not you're aware of that. Make sure to boost your exposure by using unique web design. You may get some ideas from Austin website designers.
And even if your business is not operating online, that doesn't mean that talking about you is not buzzin' around. If you want to manage it and start taking it seriously, online reputation management comes into play.
The real value behind business reputation management
Reputation is the result of how your company acts and how people perceive its behavior. If you're not the sitting-on-the-fence type, you can impact your online reputation. Here're some actions which can fall under the business reputation management umbrella:
Monitoring and responding to bad customer comments; 
Immediately reacting to online mentions; 
Quickly posting appropriate reactions to public remarks to fight defamation.
Additionally, business reputation management can help you improve your company because:
85% of consumers trust customers' reviews as much as they would personal recommendations.
71% of customers are keen to tell their family and friends about a company after having a positive experience on the brand's social media accounts.
Every additional star on Yelp leads to increased revenue by 5 – 9%.
Factors revealing your business reputation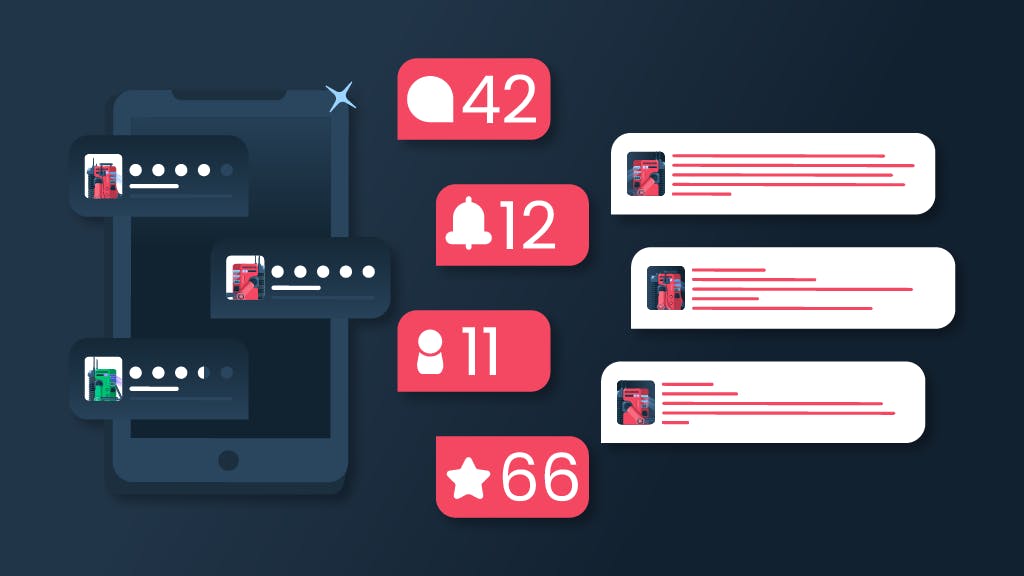 Online reviews
Some companies are pushy as they constantly remind you to leave a review about a product or a service. They do so with reason. 
Statistics show that 3 out of 4 customers rely on positive reviews before making a purchase, while 6 out of 10 customers choose not to trust a brand after skimming through negative reviews. So, the reviews are a gold mine for businesses to grow and prosper.
The review quantity matters too – it shows that many people trust the company (of course, if the majority reviews are positive). Some official sites showing your business reputation:
Trustpilot
TripAdvisor 
Yelp 
Amazon 
Social media mentions and comments
Social media is another place where your potential customers love to interact with each other. Generally speaking, the brand's social media activity invites people to participate in discussions. In turn, that engagement ends up attracting even more people.
Those discussions might not necessarily happen on your official accounts. It can happen in public groups or personal accounts. Following mentions of the brand could be a great way to start if you want to be aware of your image on social media platforms.
Forums
Forums have never been dead. Close communities are another place where people gather to find relevant peer reviews about literally everything. Reddit and Quora are probably the most known forums. Still, there are countless niche ones where the discussions are pretty active.
Forums are a good niche for business communication and gathering various other opinions about your brand. While the forums' reach cannot be compared with social media, they attract  more specific niches. If your target audience could be named as one – you might be keen to know their pains and gains.
Challenges of constant business reputation monitoring
Theoretically, monitoring those three sources sounds doable. In reality, finding something handy could be tricky due to:
Several different targets. Your brand name can be mentioned not only in the channels managed by you, like your website or social media accounts but everywhere and in various contexts. To catch any kind of defamation or find any opinion, you should constantly monitor what's happening behind your playground. 
Geo-locations variety. Your company could be named in various channels in different locations or languages. Thus, if your company is international, keep in mind that defamation cases or other mentions could appear in various languages.
Wrong tools chosen. Reputation management could be frustrating without the right tools. From proxies to scrapers – various software could help you spot real-time mentions and prepare the answer on time.
Quick response. Needless to say, reputation management consists not only of real-time monitoring but also of accurate responses. If you notice some slander spreading around and answer in a logical manner, it could help your company avoid false accusations.
Managing business reputation with SERP Scraping API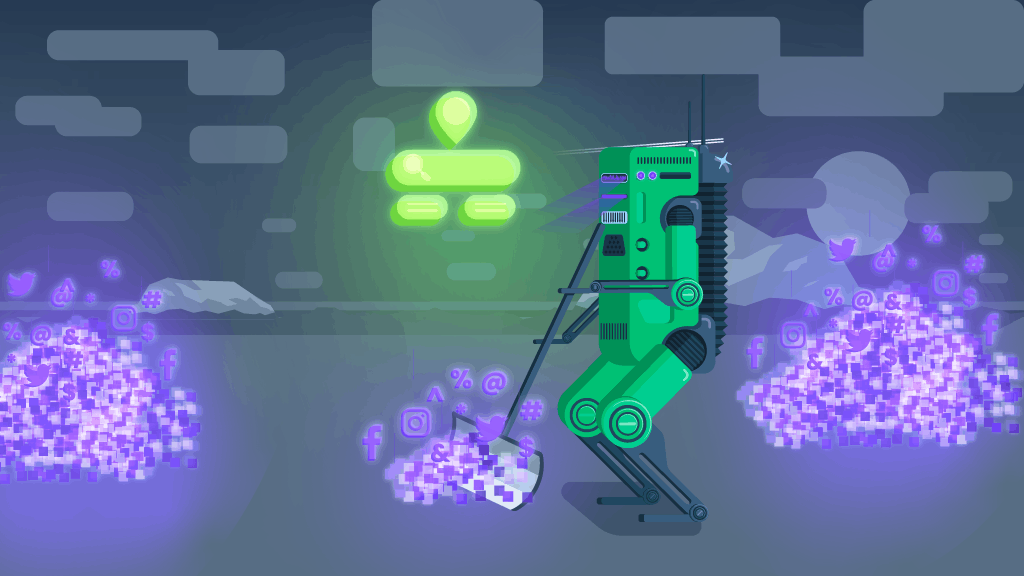 The internet is a borderless space. To be aware of every mention out there could be like searching for a needle in a haystack, especially if you're operating internationally. In such a case, data scraping comes in handy. 
All-in-one scraping solution
If you don't have a clue where to start with reputation management, the first step could be gathering your company's mentions from search engines. They're a great source for learning what channels you should focus on later. 
On top of that, almost 70% of user experience online starts with a search engine. While people are googling you, they automatically build their perception of your brand from the results popped on the first page. So, search engine optimization (SEO) is not accidentally one of the key aspects of reputation management. 
Scraping is a great option to find out real-time changes on SERPs. Unfortunately, search engines are usually a tough target. They have top-notch anti-bot systems, which means you'll receive CAPTCHAs more often than usual even if you use proxies. Gladly, there's a solution.
Being announced as the Best Value Provider 2022 by Proxyway, we're not feeling guilty bragging a bit about our SERP Scraping API. The combination of a data scraper and a parser armed with the best elite proxies aids our customers in gathering data from search engines like a breeze. The software takes care of the scraping process after sending a request. It picks the results and packs them into a neat JSON format for more pleasant further analysis. 
With our fully equipped tool, you can gather Google or other search engines' SERPs. By choosing Smartproxy, you get:
Hassle-free scraping experience – all you need to do is to send a Google request and be prepared to analyze neatly parsed results;
100% success rate because we don't stop while facing some minor scraping issues and present scraped results by any means necessary;
Chance to reach content from all corners of the world. Seriously, we cover 195+ locations worldwide, including any country, state, or city. 
Step-by-step integration guidelines and clear documentation because we know the fresh start and don't want to make it difficult for you.
24/7 exceptional support if you have any scraping-related issues.
A month free trial to try out if everything is as smooth as we say. During this period, you'd be able to send 3,000 requests without spending a penny and test the coolness of the SERP Scraping API based on your criteria.
By the way, we have three more scraping tools if SERPs aren't your target. Web and eCommerce Scraping APIs are powerful tools for gathering data from various sites. Besides, we also have No-Code Scraper in case you don't have any coding experience and just need a tool that does everything instead of you.
Final note
Business reputation isn't the kind of thing you want to abandon. But if you're only now getting involved in that, fret not; we can cover that part with our SERP Scraping API. Don't shilly-shally; better ask our round-the-clock support if you still don't know where to start.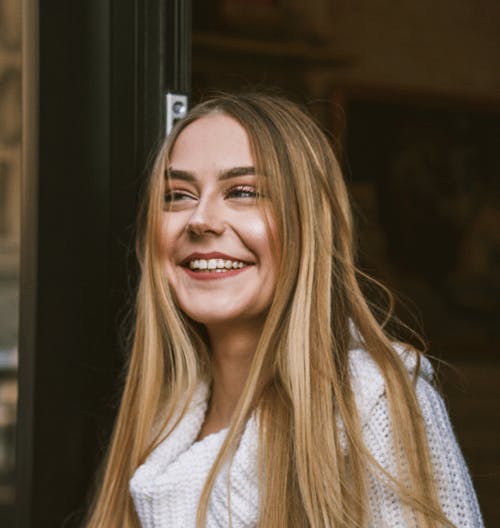 Ella's here to help you untangle the anonymous world of residential proxies to make your virtual life make sense. She believes there's nothing better than taking some time to share knowledge in this crazy fast-paced world.
Frequently asked questions
What's the benefit of business reputation management?
There're plenty of them, but the main ones are:
Enhances consumer loyalty; 
Builds your brand's credibility;
Helps position you as a strong player in the market. 
Business reputation has a side and non-direct effect on other important aspects like:
Increase in sales;
Improved rankings on search engines;
Stronger employer's branding.
What factors influence your business image? 
A business image is like a Lego tower built using different blocks. The main ones are:
Online reviews;
Media mentions;
Presence in various lists;
Customer success management;
Presence on forums. 
Related Articles