Stellar UAE Residential and Mobile Proxies
Step into our intricate and secure UAE proxy web. We offer residential and mobile proxies, expertly woven to match the highest stability and performance standards.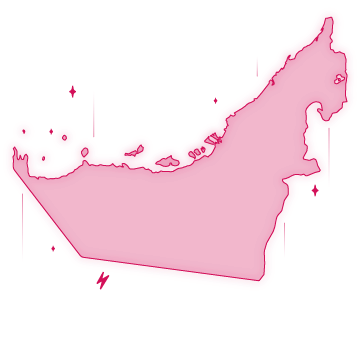 United Arab Emirates proxies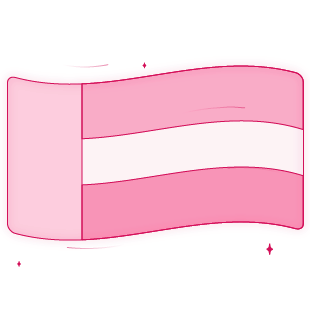 Become a local in the UAE with our residential proxies
Our residential proxies originate from desktop and mobile devices within the United Arab Emirates. It's the best proxy server for UAE because of its speed, geo-targeting options, pool size, and other features.
Wish to visit Dubai, Abu Dhabi, Sharjah, or another UAE city? Well, join our residential proxy network, and you'll appear like you're from any major Emirati city, undetectable by prying eyes.
Use our rotating UAE proxies to easily and safely access geo-restricted content, collect public data, monitor SERP rankings, explore multi-accounting, test ads, and engage in a range of other online activities.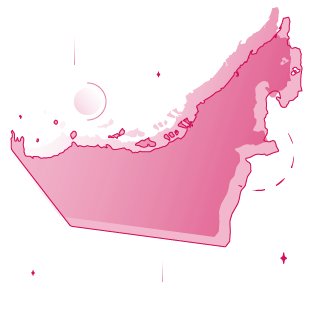 Keep a low profile in the UAE with our mobile proxies
Choose our UAE mobile proxies, supported by 3G/4G/5G networks, ideal for emulating typical smartphone and tablet user behavior as they come from the country's mobile carriers.
We offer mobile IP addresses with a stellar reputation, exceptionally suited for navigating sophisticated websites with anti-proxy systems. Take advantage of our free advanced targeting options, which include OS filtering, access to 700+ ASNs, and country- and city-level geo-targeting.
Our Emirati mobile proxies are flexible for a multitude of use cases, such as web scraping, AdTech, fraud detection, social media automation, mobile app development, and more!
What sets Smartproxy apart

A brand you can trust
Year after year, Smartproxy is a top-tier proxy provider. See our many positive reviews and trust that we deliver as promised.

Simplicity guaranteed
Our documentation is packed with all the key information you'll need to handle proxies with ease.

Quick as a flash
We take pride in our industry-leading proxy speed. The average response time of our residential proxies clocks in at under 0.61 seconds.

14-day money-back
Enjoy maximum performance worry-free. Buy a proxy plan and decide within 14 days. Not impressed? We'll refund you (terms apply).
UAE proxies are full of awesomeness
<0.61s average response time
195+ locations
Unlimited connections & threads
Advanced proxy rotation
HTTP(S) + SOCKS5
Up to 30 min sticky sessions
Intuitive setup
Awesome 24/7 tech support
Real residential IPs worldwide
Free UAE proxies are a bad idea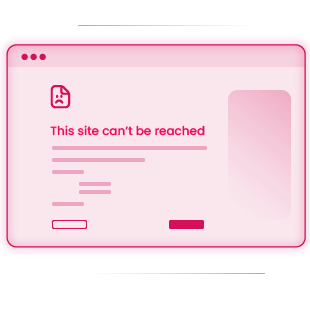 Free UAE proxies may seem appealing, but believe us, they're more trouble than worth.
Using free UAE proxies, you risk jeopardizing your device and getting your personal data leaked online. Free proxies are usually sluggish, undependable, and frequently detected by the websites you want to visit.
Why settle for less when you can have a service that truly supports you? Choose a reliable and secure proxy provider with round-the-clock customer service – explore Smartproxy's UAE proxy network!
Fastest residential proxies
Pick a plan that suits you. Get ahead with unblockable and stable proxies.
With each plan you access
55M+ ethically-sourced IPs
HTTPS & SOCKS5 support
99.47% success rate
24/7 tech support
Unlimited concurrent sessions
Country & city-level targeting
<0.6s average response time
Rotating and sticky sessions
SSL Secure Payment
Your information is protected by 256-bit SSL
What people are saying about us
We're thrilled to have the support of our 50K+ clients and the industry's best
Clients
Awards
Industry experts
Featured in:
Frequently asked questions about UAE proxies
A proxy acts as an intermediary server between the user and the internet. It lets users browse the web anonymously by masking their original IP address.
What are the UAE proxy use cases?
UAE proxies can be used for a variety of purposes. Namely, data collection, AdTech, SEO research, multi-accounting, and bot automation, among other tasks. Emirati proxies are particularly useful for both companies and individuals aiming to establish a local digital footprint in the UAE.
What is a residential proxy?
A residential proxy gives the user the IP address of a genuine household device in a different geographical location. These IPs come from ISPs, ensuring excellent anonymity and the ability to bypass blocks.
A mobile proxy routes the user's online traffic through a mobile device's network connection to provide a different online identity. With a mobile proxy, users can access the internet as if they were using a mobile device in a specific (pre-selected or random) location.
How to use WhatsApp with a proxy?
To use WhatsApp with a proxy, configure your device's network settings to route WhatsApp traffic through the proxy server. Specific steps may vary depending on your device and proxy type. Consult our documentation on how to integrate proxies on your smartphone. And remember, you can always contact our 24/7 tech support team via LiveChat.
How to use a United Arab Emirates proxy?
Feel free to buy our residential or mobile proxies to get an Emirati IP address. They're easy to set up across a range of smart devices and software, including popular browsers like Safari, Firefox, Chrome, etc. Consult our detailed documentation for more info, or shoot a line to our 24/7 support team via LiveChat.
What is an SSL/HTTP(S) proxy?
An SSL/HTTP(S) proxy is a secure proxy that ensures that the user's online activities are confidential and safe from prying eyes by encrypting web traffic between the user's device and the internet. It's commonly used for web browsing, data protection, and bypassing web filters.
Can I track my UAE proxy usage?
Yes, you can. Once you have a proxy subscription plan, go to the dashboard, navigate to the Statistics tab, and voilà – you can track everything effortlessly!
Is it possible to use UAE IP addresses to access content specific to the local region?
Absolutely, that's the core benefit of using proxies! With an IP address from the United Arab Emirates, you're no different from any local internet user, so make the most of it.
What payment methods do you accept?
We accept payments with credit cards, PayPal, Alipay, Google Pay, and Apple Pay. You can also pay with cryptocurrency for all products except ISP proxies and datacenter proxies (Pay per IP option).