High-definition Residential Iran Proxy
Surf the world wide web like a boss with our 2 812 060 Iranian proxies network.
Choose geographic targeting for the major cities of Iran. Our fast, secure, and high-quality proxy solution is designed for an impeccable experience. Check out the Smartproxy Iran residential proxy options now!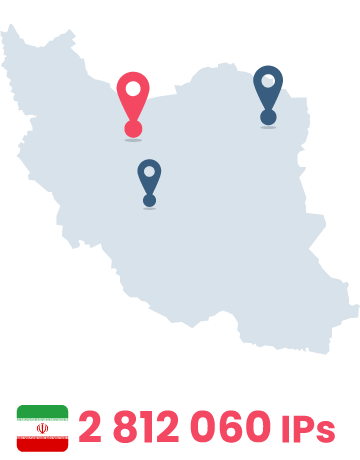 IPs of real household devices

Unlimited connections and threads

99.99% uptime

0.61s avg response time

Advanced proxy rotation

Up to 30 min. sticky sessions

Round-the-clock support

Easy setup

Pay As You Go option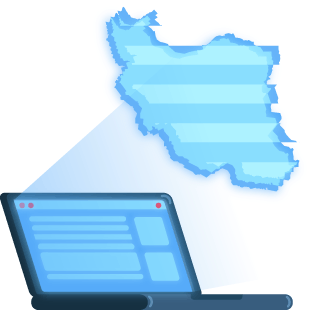 Iranian IP addresses for your personal use
If you have your longing gaze directed at the Middle East or Western Asia, then there's no way you can miss Iran (also known as Persia).
Do you wish to connect to a particular website with an Iranian IP address? Do you wish that your target website wouldn't know you are using a proxy? You're in luck because we have exciting offers for you. 
Iran proxies can be vital if you're trying to scrape that sweet local data, do market research, or automate social media accounts. Your work will go undetected because websites cannot recognize these IPs as proxies!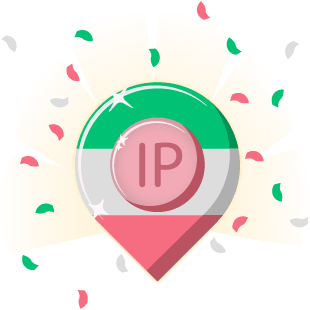 Residential Iran proxy network
All IP addresses in our residential Iran proxy pool come from real desktop or mobile devices. You can get Iranian IPs in major cities such as Tehran, Mashhad, Isfahan, Karaj, Tabriz, and others. Rest assured that these IP addresses don't share any subnetwork and are extremely hard to block or flag.
The best part is our flexible payment possibilities. Payments can be made once a month at the beginning of every billing cycle, or you can choose the usage-based Pay As You Go option. In the latter case, you can use residential proxies without committing to a subscription. 
You can have unlimited concurrent connection requests, and if you ever run out of proxy bandwidth, simply upgrade your plan with just a few clicks.
How Iran residential proxies work
Give it a go with Smartproxy Iran proxies

Reputable
Smartproxy is annually recognized as one of the top proxy providers available. Our trustworthiness is backed up by myriad online reviews we've received over the years from users in various parts of the world. Rest assured that we provide the service we promise.

Easy to use
Our residential proxies are easy to set up and use. You can find the necessary information on installing and using the software in our documentation. Thanks to our step-by-step guides with screenshots, using proxies is a cakewalk!

Lightning fast
Our proxies won't waste your time. We're proud to say that the response time of our residential proxies is less than one second!

14-day money-back
Enjoy maximum performance without any pressure. Buy any of our proxy plans and take up to 14 days to decide. If you're not impressed, we'll refund you (terms apply).
Residential proxies are full of awesomeness

Unlimited connections and threads

55M+ rotating IPs
IPv4, HTTPS addresses

Over 195 countries

Easy proxy setup
Real mobile and desktop devices IPs

Awesome 24/7 customer support

<1.5s average response time

Up to 30 min. sticky sessions
Traffic usage statistics
Why you should avoid free Iran proxies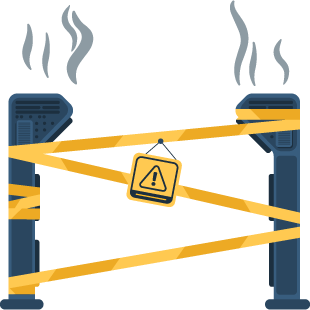 Perhaps someday proxies will become a human right, and no one will have to pay for them. Until then, using a free Iran proxy service is risky. Free proxies may harvest your data and insert malicious code. Moreover, such proxies are usually inefficient, slow, and easily recognized by the targeted websites. Therefore, we recommend steering clear of free Iran proxies.
Instead, why not enjoy a reputable, safe, and fast proxy solution that also provides around-the-clock customer support? Go ahead, and get your money's worth – check out the Smartproxy Iran proxy network!
Use Smartproxy products and reach Iran with ease
Product Type
HTTP, HTTPS and IPv4+IPv6
Residential
Yes, from 1 up to 10 or 30 min
Username: Password; IP whitelist
SERP Scraping API
Web Scraping API
eCommerce Scraping API
No-Code Scraper
Real residential IPs worldwide
*Buy until 30.09.2023 and save big on first-time or recurring purchases
Fastest residential proxies – now for less
14-day money-back option
HTTP(s) + SOCKS5
Unlimited connections and threads
Enterprise plans
SSL secure payment
Your information is protected by 256-bit SSL
Google Pay and Apple Pay are only available with Smart Wallet
What people are saying about us
We're thrilled to have the support of our 50K+ clients and the industry's best
Praised for the exceptional standards of security, anonymity and ethical IP sourcing practices.
Recognized 3 years in a row for premium quality products with the best entry point.
Awarded for the most user-friendly way to access local data anywhere successfully.
Featured in:
Frequently asked questions about residential Iran proxies
A proxy is an intermediary server that allows the user to browse the internet privately under a different IP address than the user originally has. You can learn more about proxies here.
What is a residential proxy?
A residential proxy allows a user to get an IP address of a real household device located in another city or country. Since residential proxies come from an ISP (Internet Service Provider), the core benefit is high anonymity and low block rate.
What are SOCKS4 and SOCKS5 proxies?
SOCKS4 and SOCKS5 proxies are internet protocols that exchange network packets between a client and a server. SOCKS4 proxies don't support authentication, while SOCKS5 proxies do.
How to get an Iranian IP?
You can use our residential proxies to get an IP address from Iran. They are easy to set up, and we've got detailed instructions in our documentation.
Is it legal to use Iranian proxies and proxies in Iran?