Finest Indonesian Residential and Mobile Proxies
Hop on our fast and secure Indonesia proxy network. Choose between residential and mobile proxies to suit your specific needs for optimal performance and reliability.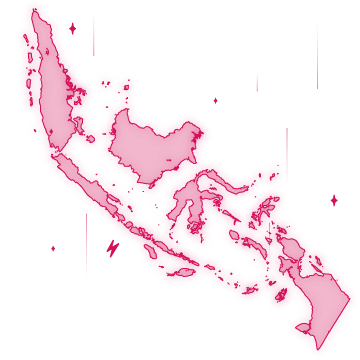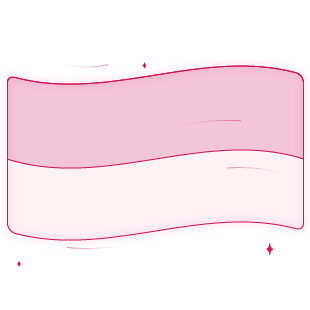 Blend into the Indonesian crowd with residential proxies
Whether you're a digital nomad traveling the world or just someone wanting exclusive Indonesian content, our residential proxies are an excellent option.
Since our residential Indonesian proxies come from household devices, you can purchase one of our residential proxy plans and appear like a true Indonesian citizen, undetectable by any prying eyes. Become one with Jakarta, Surabaya, Bekasi, Bandung, and many more cities!
A rotating Indonesia proxy lets you anonymously and securely access geo-restricted content, scrape public data, verify ads, monitor SEO rankings, automate bots, perform market research, and do various other tasks.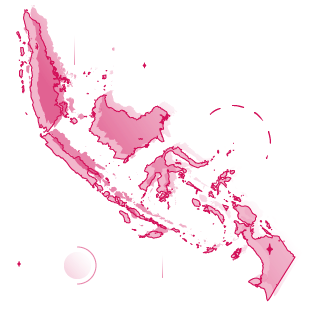 Go incognito in the Indonesian locale with mobile proxies
You can't go wrong with our 3G/4G/5G Indonesian mobile proxies, which are superb for appearing like regular smartphone and tablet users because they come from mobile devices connected to mobile carriers.
We offer mobile IP addresses that have a superior IP reputation compared to other proxies and are exceptional at targeting sophisticated websites. Plus, you get free advanced targeting options, including OS filtering, country-level geo-targeting, and 700+ ASNs.
Indonesian mobile proxies can fit various applications: web scraping, ad verification, fraud detection, social media automation, app development, and more!
What's great about Smartproxy

Pro service
Smartproxy is annually recognized as one of the top proxy providers. Rest assured that we deliver the service we promise.

Quick as a flash
We stand tall and proud because of our industry-leading proxy speed. The average response time of our residential proxies is <0.61 seconds.

Smooth like butter
Check out our step-by-step guides with screenshots in our documentation and make using proxies a breeze!

14-day money-back
Enjoy maximum performance risk-free. Buy a proxy plan and decide within 14 days. Not impressed? We'll refund you (terms apply).
Indonesian proxies are full of awesomeness
<0.61s average response time
195+ locations
Unlimited connections & threads
Advanced proxy rotation
HTTP(S) + SOCKS5
Up to 30 min sticky sessions
Intuitive setup
Awesome 24/7 tech support
Real residential IPs worldwide
Don't play yourself with free Indonesia proxies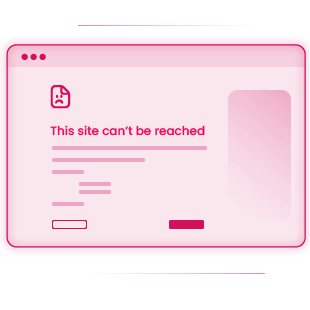 It's perfectly understandable that a free Indonesia proxy may seem like what you desire. But consider the possible repercussions! 
Free proxies can potentially harm your computer and expose your private information. These proxies are typically ineffective, slow, and easily recognized by the targeted websites.
Instead, why not use a reputable, secure proxy provider with 24/7 customer support? Check out the Smartproxy Indonesia proxy network to get your money's worth!
Fastest residential proxies
Pick a plan that suits you. Get ahead with unblockable and stable proxies.
With each plan you access
55M+ ethically-sourced IPs
HTTPS & SOCKS5 support
99.47% success rate
24/7 tech support
Unlimited concurrent sessions
Country & city-level targeting
<0.6s average response time
Rotating and sticky sessions
SSL Secure Payment
Your information is protected by 256-bit SSL
What people are saying about us
We're thrilled to have the support of our 50K+ clients and the industry's best
Clients
Awards
Industry experts
Featured in:
Frequently asked questions about Indonesia proxies
A proxy is an intermediary server that allows the user to browse the internet privately under a different IP address than the user originally has.
What is a residential proxy?
A residential proxy allows a user to get an IP address of a real household device located in another city or country. Since residential proxies come from an ISP (Internet Service Provider), the core benefit is high anonymity and a low block rate.
Using a mobile proxy, users can access the internet as if they were using a mobile device in a particular place by having a server redirect internet traffic through their mobile device's network connection.
How to get an IP address from Indonesia?
You can use our residential and mobile proxies to get an IP address from Indonesia. They're easy to set up on almost any smart device and software program, including every major browser like Chrome, Safari, Firefox, etc. Have a look at the detailed instructions in our documentation.
What payment methods do you accept?
We accept payments with credit cards, PayPal, Alipay, Google Pay, and Apple Pay. You can also pay with cryptocurrency for all products except ISP proxies and datacenter proxies (Pay per IP option).
All orders are processed by our online reseller Paddle.com which is a Merchant of Record for these orders. To contact Paddle's support team, reach out via Paddle.net.