Earn money promoting Smartproxy
Earn up to $2,500 for every new customer you bring to Smartproxy
Earn up to $2,500 per user
Start earning money in three simple steps
1. Register

Join Smartproxy affiliate program. Once approved, you will get access to your tracking link and marketing materials

2. Promote

Use your unique tracking link and marketing material promoting Smartproxy to your audience. Monitor your performance in your dashboard and adjust your strategy based on the data

3. Get paid

Earn up to $2,500 for every new customer you bring
Partner up with Smartproxy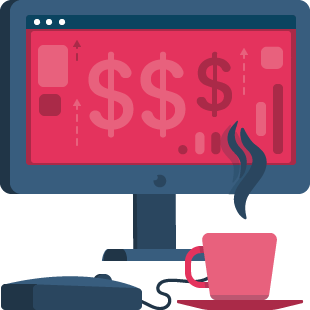 Do you have an audience that is interested in technology and believes that data-driven businesses are the future? That's great. It means we will be a great match!
Join the Smartproxy affiliate program and earn up to $2,500 per each new customer brought to us. Enjoy up to 50% commissions with 60 days cookie policy - you will struggle to find better terms than these!
It's simple: register your account on Impact, get access to your unique tracking link and marketing materials, promote Smartproxy to your audience and start earning money.
If you have any questions, you can check out our Affiliate Program Terms and Conditions or contact us by sending an email to [email protected].

Frequently asked questions
How much does the Smartproxy affiliate program pay?
Smartproxy affiliate program offers you to earn up to $2,500 per each new customer referred by you. We pay up to 50% commissions, and the amount of new customers you can bring is unlimited.
What is the duration of affiliate cookies?
How can I get my affiliate link and marketing materials?
Once you register your account and get approval, you can find your affiliate links and other marketing materials on your dashboard within the affiliate platform
Where can I promote Smartproxy?
You can promote Smartproxy everywhere. Just remember that people must click your affiliate link for sale to be attributed to you. Sales that are made without affiliate links cannot be assigned to partners.
Can I use paid ads to promote Smartproxy?
You can use paid ads as long as you do not bid on our Brand name keywords (or their misspellings and/or variations) and do not use Smartproxy URL as a landing destination.
Where can I find the Terms and Conditions?
Terms and conditions of Smartproxy affiliate program can be found here.
Who can I contact for help?