Advanced Backconnect Rotating Proxies
Use our rotating backconnect proxies and get a new IP with every request you make.
What is a backconnect proxy?
A backconnect proxy is a single node that routes your connection using a massive residential, mobile, or datacenter IP pool. These proxies allow you to set intervals for IP rotation or get a new one with each request.
Automate tasks, make multiple requests quickly and add an additional layer of security for your online identity.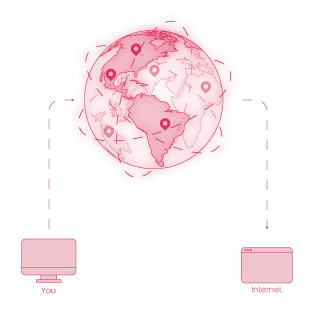 How do backconnect proxy servers work?
A backconnect technology helps to avoid IP blocks and other restrictions by sending your request through a single node, assigning a new IP address to your device, and then forwarding your request to the target.
Your requested data will return with the same IP, making every connection look unique. What's even better? With Smartproxy, you get unlimited bandwidth for this.
Why Smartproxy?

Ethically-sourced IPs
Our proxies are sourced from partners who obtain consent from each IP owner, as we're not fans of gray areas ourselves. With our vetted proxies, you can have peace of mind and stay secure while using the internet.

Blazingly fast setup
Easily access statistics such as traffic usage, requests, and top targets, and activate your backconnect proxies with just a few clicks through our dashboard. We also offer Chrome or Firefox extensions for an even quicker way to start using our proxies.

Advanced targeting
Connect to any location, including specific cities and states. Our massive IP pool covers over 195 locations worldwide, giving you the flexibility to choose the desired location endpoint.

24/7 support
Whether it's a quick chat or a technical question, we're always available through LiveChat. Also, visit our extensive documentation library to kick-start your proxying journey.
Pros and cons of a backconnect proxy
If you're not sure whether the backconnect proxy is your jam, here's the deal
Pros
Eliminating limits on requests
Increasing anonymity and security
Faster response time compared to static proxies
Cons
Incompatibility with certain software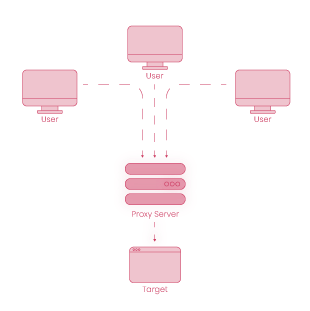 Backconnect proxies vs. rotating proxies
These proxies are basically the same thing as they rotate the IP after a certain time. For instance, we offer automatic rotation after every request. Or, you can keep the same IP address for 1, 10, or even 30 minutes with sticky sessions.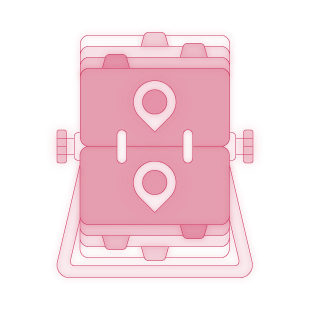 Backconnect proxies vs. reverse proxies
Backconnect proxies allow users to connect to a large pool of IPs through a single entry point. Reverse proxies protect servers from direct access by acting as an intermediary between the client and the server. Unlike backconnect proxies, reverse proxies provide a fixed IP address to the client, making it easier to manage and secure the network.
Backconnect proxies tailored to your use case
Proxy type
Residential
- Multiple accounts management
- Web scraping
- Ads verification & management
- 55M+ ethically-sourced IPs
- 195+ locations
- City-level targeting
- <0.6s response time
- 99.47% success rate
- Pay As You Go option
Datacenter
- Market intelligence
- Cyber security
- Browsing
- 100K+ shared IPs
- 400+ subnets
- Locations worldwide
- <0.3s proxy speed
- Flexible pricing model
- Rotating & sticky session
Mobile
- Multiple social media accounts management
- Ads verification & management
- Scraping sophisticated websites
- 10M+ ethically-sourced IPs
- Highest success rates
- 3G/4G/5G proxies
- 130+ locations
- OS filtering
- 700+ mobile carriers
- ASN and country-level targeting
Get proxies now. You're 100% safe!
Enjoy maximum performance without any pressure. Buy any of our proxy plans and take up to 14 days to decide. If you're not impressed, we'll refund you (terms apply).
Fastest residential proxies – now for less
Pick a plan that suits you. Get ahead with unblockable and stable proxies.
With each plan you access
10M+ ethically-sourced IPs
OS filtering by iOS & Android
130+ locations & 700+ mobile carrier providers
HTTP(S) & SOCKS5
Unlimited concurrent requests
3G/4G/5G mobile proxies
24/7 tech support
City-level targeting
SSL Secure Payment
Your information is protected by 256-bit SSL
What people are saying about us
We're thrilled to have the support of our 50K+ clients and the industry's best
Clients
Awards
Industry experts
Featured in:
Frequently asked questions
What is a backconnect proxy?
A backconnect proxy enables users to connect to a vast pool of IPs using a single entry point. By employing a rotating IP system, every user connection is directed through a different IP address in the pool, resulting in better anonymity and protection against IP blocking.
These proxies are frequently employed for tasks that require high levels of automation and anonymity, such as web scraping and SEO.
How do I use backconnect proxies?
To use backconnect proxies, you'll need to find a trusted provider (cough*Smartproxy*cough) and purchase a subscription that suits your needs. Once you have your subscription, you can connect to the backconnect proxy server using the credentials provided by the provider. From there, all your requests will be routed through the proxy server, and the IP address will be changed with each request or at your selected time frame.
You can use backconnect proxies for various tasks, like web scraping, data mining, and accessing geo-restricted content.
Are backconnect proxies more expensive?
Not necessarily. Backconnect proxies have a different proxy server configuration that allows users more flexibility. While some proxy providers might charge extra for backconnect proxies, we allow all our users to access backconnect nodes to provide premium proxy services.
Can I use the backconnect rotating proxies on my software?
Yes! Our proxy network is fully compatible with most software supporting HTTP/HTTPS proxies. Backonnect proxies work exceptionally well with data scraping scripts, various bots, and other software.
What is a rotating proxy?
A rotating proxy automatically changes the user's IP address with each request or at the selected time frame. Rotating proxies are often used for web scraping, data mining, and social media automation tasks like liking, following, and commenting, as they can help avoid IP blocking and detection.