Smartproxy Affiliate Program Terms and Conditions
These terms and conditions constitute a legally binding contract. Please read these terms and conditions carefully before participating in Smartproxy Affiliate Program.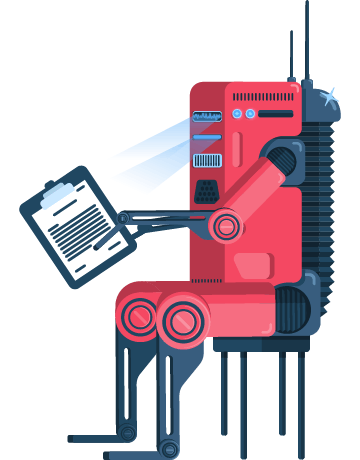 Effective Date: February 7th, 2023
TERMS AND CONDITIONS
These Terms and Conditions (hereinafter - "Terms") govern your (the "Affiliate Partner") participation in the Smartproxy (hereinafter – "Smartproxy", "we", "our" or "us") Affiliate Marketing Program (hereinafter - "Affiliate Program"). 
By registering and joining our Affiliate Program, you confirm that you have read the Terms, that you accept them and agree to be legally bound by them. If you register to Affiliate Program on behalf of an organization, you agree to the Terms on behalf of that organization and warrant that you have the authorization and / or authority to agree to these Terms on such organization's behalf. You are advised to carefully read the Terms before registering to join the Affiliate Program. Smartproxy reserves the right to amend the Terms at any time. In case Smartproxy makes any material changes to the Terms, we will post their updated version on our website.
REGISTRATION
Smartproxy Affiliate Program is administered by our payment processing providers www.partnerize.com and www.impact.com (hereinafter - "Partnerize" and "Impact"). In order to join our Affiliate Program, you must create a Partnerize or Impact account, which you can do by filling out the forms provided in this link. After successfully registering with Partnerize or Impact through the provided links, you will be enrolled to our Affiliate Program and will be able to start earning commission fees for subscriptions to Smartproxy's services (hereinafter - "Subscription") and customer's wallet top ups brought by you. We retain the right to, at our sole discretion, review your application to the Affiliate Program, reject it, as well as terminate your existing Affiliate Program registration.
AFFILIATE PROGRAM OVERVIEW
Joining our Affiliate Program enables you to earn commission fees for Subscriptions and Customers' wallet top ups, subject to these Terms. After registering to our Affiliate Program, you will be provided with an affiliate link (hereinafter – "affiliate link") to share at websites owned or controlled by you, in emails sent by you and in online advertisements. A user, entering Smartproxy website using your affiliate link will receive a browser cookie for a duration of 60 days. You will be eligible for commission fees for users subscribing to Smartproxy services while the user's cookie is still valid. If a user is not using cookies, the user deletes the cookie, the cookie expires, cannot be tracked or identified for any reason, you may not be eligible for a commission fee for any subscriptions made by such user.
We will not pay you a commission fee for any user entering Smartproxy website using your affiliate link, but paying for Smartproxy services via bitcoin or any other type of cryptocurrency. By joining our Affiliate Program you confirm your agreement with this commission fee limitation. All commission fees and their payouts are being managed and administered either by Partnerize or Impact and are subject to Partnerize's and/or Impact's rules on payouts. You can find more details on your rights as well as the conditions regarding payouts made by Partnerize or Impact by clicking on Partnerize's or Impact's website.
AFFILIATE OBLIGATIONS
Under these Terms, you are:
Solely responsible for the development, operation, and maintenance of your website or other affiliate link distribution channels, as well as all content on or linked to them;
Obliged to disclose commercial relationship between you or your website and Smartproxy by clearly identifying advertising and paid promotions;
Obliged to make sure that your website or other affiliate link distribution channels does not copy or resemble the look of Smartproxy website or create the impression that your website or other affiliate link distribution channels is endorsed by Smartproxy or its clients, unless expressly authorized by Smartproxy;
Obliged to Comply with all obligations, requirements and restrictions under these Terms and laws, rules and regulations as they relate to your business, your website or other affiliate link distribution channels or your use of the affiliate links;
Obliged to, at all times, prominently post and make available to end-users, including prior to the collection of any personally identifiable information, a privacy policy in compliance with all applicable laws that clearly and thoroughly discloses all information collection, use and sharing practices;
Obliged to obtain informed, unambiguous and freely given consents from end-users, if necessary in accordance with applicable law, for the use of cookies and/or the collection of end-user information.

PROHIBITED USES
Under these Terms, you are not allowed to:
Breach any of your obligations under these Terms or any applicable law;
Use the Affiliate Program to in any manner harm and/or damage Smartproxy or any third party (person or organization);
Damage, breach, impair, disable, corrupt or otherwise harm the Affiliate Program, Partnerize or Impact or Smartproxy website or services;
In any way alter, copy, modify, imitate, create derivative works or otherwise breach the trademarks, logo or other proprietary information owned by or licensed to Smartproxy or other intellectual property of Smartproxy or its affiliates;
Use your affiliate link to order Subscriptions for yourself or your affiliated companies;
Use the Affiliate Program, your affiliate link and/or Smartproxy brand in general in any way other than for their original intended purpose of promoting Smartproxy services, including, but not limited to using Black Hat SEO techniques, using pay-per-click to redirect or manipulate traffic, or other similar means;
Place your affiliate links on any website containing unlawful, illegal, harmful, ethically unacceptable content;
Create and promote content which is in any way deceptive, misleading and does not represent actual and accurate operations of the Smartproxy services;
Provide cash backs, rewards or any other kind of incentives to obtain the sale without our prior written approval; 
Distribute the affiliate link in a way that could be considered as unsolicited commercial email or any other type of affiliate link distribution that could be considered spam under any applicable law;
Use any possible means to exceed your permitted access to the Affiliate Program, commit fraud, violate any applicable law, interfere with other affiliates, use cookie-stuffing or falsify information related to successful subscriptions brought by you via the Affiliate Program or the generation of commissions;
Make any representations, warranties or other statements concerning Smartproxy or any of their respective products or services, unless expressly authorized.
Bid on keywords and phrases containing the "Smartproxy" trademark, or variations or misspeling of the trademarked term on Pay per Click or Pay per Impression campaigns on the search engines (such as Google, Yahoo, MSN, Ask, Bing or others) without our prior written approval. You are not allowed to use the Smartproxy Website(s) as display URL in Paid media ads and to direct-link or redirect to the Smartproxy Website(s). 

We reserve the right to suspend and/or permanently close your Affiliate Program account if we find or suspect that you have acted in any of the manners set out above.
PAYOUT LIMITATIONS
Smartproxy will remunerate the Affiliate Partners for subscription to Smartproxy's services and Customer's wallet top-ups, however, the remuneration for each referred Customer shall not exceed $2500. Commission fees are not assigned and paid for transactions that were refunded, returned, or rejected. By joining our Affiliate Program, you confirm your agreement with these remuneration limitations. 
TERM
These Terms apply for as long as the Affiliate participates in the Affiliate Program. Smartproxy may terminate Affiliate Partner's participation in an Affiliate Program at any time without cause and without liability upon intimation to the Affiliate Partner. 
CONFIDENTIALITY
Unless these Terms provide otherwise, information related to the Affiliate Program conditions, all business and financial information, pricing and sales information related to us or any of our affiliates is to be considered strictly confidential and secret and shall not be utilized, directly or indirectly, by you for any purpose other than your participation in the Affiliate Program.
INTELLECTUAL PROPERTY
By registering for and joining the Affiliate Program, you are granted a non-exclusive, non-transferable, at all times revocable right to use the affiliate links and to access our website in accordance with these Terms and for the single purpose of your participation in the Affiliate Program. Nothing in these Terms is intended to grant you any rights to any of Smartproxy's trademarks, trade secrets, copyrights, patents or other intellectual property.
REPRESENTATIONS AND WARRANTIES
EXCEPT IF THESE TERMS PROVIDE OTHERWISE, THE AFFILIATE PROGRAM IS PROVIDED "AS IS". NEITHER SMARTPROXY, NOR ANY OF ITS EMPLOYEES, OFFICERS, EXECUTIVES, LICENSORS, AGENTS, SHAREHOLDERS, SUBSIDIARIES OR AFFILIATES MAKES ANY REPRESENTATION OR WARRANTY WITH RESPECT TO THE AFFILIATE PROGRAM, WHICH IS USED ONLY AT YOUR SOLE RISK< TO THE FULLEST EXTENT PERMISSIBLE BY LAW. YOU PARTICIPATE IN THE AFFILIATE PROGRAM WITH THE KNOWLEDGE OF THIS WARRANTY LIMITATION. SMARTPROXY EXPRESSLY DISCLAIMS ANY AND ALL WARRANTIES, EXPRESS OR IMPLIED, OF ANY KIND, REGARDING THE AFFILIATE PROGRAM, INCLUDING, WITHOUT LIMITATION, NON-INFRINGEMENT, ACCURACY, COMPLETENESS, ACCESSIBILITY, COMPATIBILITY, SUITABILITY, RELIABILITY, AVAILABILITY, QUALITY, MERCHANTABILITY OR FITNESS FOR A PARTICULAR PURPOSE. SMARTPROXY DISCLAIMS ALL LIABILITY AND RESPONSIBILITY IN RELATION TO YOUR PARTICIPATION IN THE AFFILIATE PROGRAM EITHER AUTHORIZED OR NOT.
LIMITATION OF LIABILITY
BY REGISTERING AND PARTICIPATING IN THE AFFILIATE PROGRAM, YOU EXPRESSLY AGREE THAT NEITHER SMARTPROXY, NOR ITS EMPLOYEES, OFFICERS, EXECUTIVES, LICENSORS, AGENTS, SHAREHOLDERS, SUBSIDIARIES OR AFFILIATES WILL BE LIABLE FOR ANY DAMAGES (EITHER DIRECT, INDIRECT, INCIDENTAL, SPECIAL, CONSEQUENTIAL OR EXEMPLARY DAMAGES), RESULTING FROM YOUR USE OF THE AFFILIATE PROGRAM OR ANY OTHER CLAIM RELATED IN ANY WAY TO THE AFFILIATE PROGRAM. REGARDLESS, THE TOTAL LIABILITY OF SMARTPROXY TO YOU SHALL NOT, IN ANY EVENT, EXCEED THE AMOUNT PAID TO YOU UNDER THESE TERMS.
INDEMNITY
YOU AGREE THAT YOU SHALL INDEMNIFY, DEFEND AND HOLD HARMLESS SMARTPROXY, ITS EMPLOYEES, OFFICERS, EXECUTIVES, LICENSORS, AGENTS, SHAREHOLDERS, SUBSIDIARIES AND AFFILIATES AGAINST ANY THIRD PARTY CLAIM, SUIT, OR PROCEEDINGS RESULTING FROM YOUR PARTICIPATION IN THE AFFILIATE PROGRAM, YOUR VIOLATION OF THESE TERMS AND/OR SMARTPROXY'S PRIVACY POLICY OR YOUR INFRINGEMENT OF ANY LEGAL RIGHT OF ANY PERSON OR ENTITY, INCLUDING THIRD-PARTIES, ARISING OUT OF OR IN CONNECTION WITH YOUR USE OF THE AFFILIATE PROGRAM.
DISPUTE RESOLUTION
All disputes and claims shall be resolved by negotiations. If negotiations fail to resolve the dispute or claim for 30 (thirty) days, such dispute or claim shall be finally resolved through the judicial procedure at the competent court of law.
GOVERNING LAW AND JURISDICTION
These Terms shall be governed by and construed in accordance with the laws of England and Wales. Disputes arising in connection with these Terms shall be subject to the exclusive jurisdiction of the courts of England and Wales. 
MISCELLANEOUS
A. Injunctive relief. The Affiliate Partner agrees that Smartproxy shall be entitled to injunctive and other equitable relief in the event of, or to prevent, a breach of any provision or these Terms. Resort to such equitable relief, however, shall not be construed to be a waiver of any other rights or remedies that Smartproxy may otherwise have under law. 
B. Non-solicitation. During the Term and one (1) year thereafter, Affiliate Partner shall not directly engage with a Smartproxy employee outside the scope of Affiliate Program or induce a Smartproxy employee to terminate their employment. 
C. No-assignment. Except to its affiliates and/or within group companies, neither Smartproxy, nor Affilia partner shall assign any part of representative rights or obligations under these Terms without the prior written consent of the other Party, which consent shall not be unreasonably withheld. Subject to the foregoing restrictions, this Agreement will be fully binding upon, inure to the benefit of and be enforceable by the Parties and their respective successors and assigns.
D. Modifications. From time to time, Smartproxy may modify these Terms. Unless otherwise specified by Smartproxy changes become effective for Affiliate Partner after the updated version of these Terms goes into effect.
E. Relationship between Smartproxy and Affiliate Partner. Both Smartproxy and Affiliate Partner are independent contractors. These Terms do not create a partnership, franchise, joint venture, agency, fiduciary or employment relationship among the Smartproxy and Affiliate Partner. 
CONTACT US
If you have any more questions regarding our Affiliate Program or the Terms, do not hesitate to contact us at [email protected] 
These Terms of Service were last updated on February 7th, 2023