Feel The Speed of High-Quality Taiwan Proxies
Mammoth-sized residential and mobile devices' IP pool of 65M+ with 99.99% uptime and advanced rotation features. That's what our Taiwan proxies are about.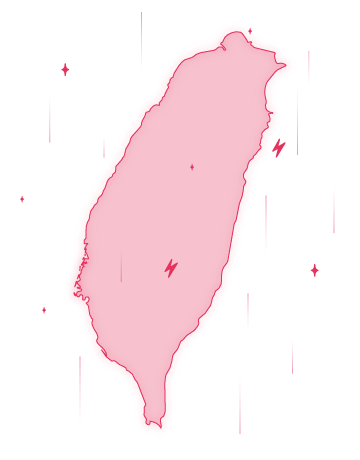 65M+ residential and mobile IPs

99.99% uptime

Advanced rotation

99.47% success rate
Why Smartproxy?

Ethically-sourced IPs
We go the extra mile to ensure that our partners have obtained explicit consent from every IP owner. We mean, we're in EWDCI. So rest assured that you're in good hands when you use our Taiwan proxies.

Easy to get started
We don't like complexity. That's why you can start using proxies in seconds by logging in to your dashboard or downloading the extension for Chrome or Firefox. Simple as that!

Advanced targeting
Hop around the globe and choose the endpoint you need. Whether it's Taiwan, Malaysia, or Canada, we cover over 195 locations.

24/7 support
Our team is here to help you around the clock. Drop us a message via LiveChat, and we'll be on our way to guide you through the whole proxying journey.
Top-notch Taiwan proxies
- Ad verification & management
- Market intelligence
- SEO content compliance
- Multiple social media accounts management
- Ads management & automation
- App testing
- 195+ locations
- City-level targeting
- <0.6s response time
- 99.47% success rate
- Pay As You Go option
- 3G/4G/5G proxies.
- 130+ locations
- OS filtering
- 700+ mobile carriers
- ASN and country-level targeting
Don't put yourself at risk with free proxies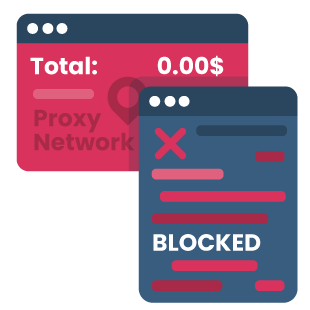 Things can get pretty crazy with free proxies. Some can collect information on browsing history, cookies, and personal data. Others don't do the job right and often have connection issues.
Our premium Taiwan proxies offer a safe and secure HTTPS connection with an impressive 99.99% uptime. Plus, you'll be spoiled for choice with access to over 50 million residential n' mobile devices' IPs.
We're so confident in our proxies that we offer a 14-day money-back option (terms apply), so you can try it out without risk. How's that for an amazing deal?
What people are saying about us
We're thrilled to have the support of our 50K+ clients and the industry's best
Praised for the exceptional standards of security, anonymity and ethical IP sourcing practices.
Recognized 3 years in a row for premium quality products with the best entry point.
Awarded for the most user-friendly way to access local data anywhere successfully.
Featured in:
Frequently asked questions about Taiwan proxies
Residential, datacenter, and mobile proxies create an intermediate connection between you and the target you're trying to access. When you use a proxy, your connection gets rerouted to a server that hides your original IP address and assigns you one from the provider's IP pool.
Proxies will do the job when you need to access a website from a different location or use automation tools. Plus, the website won't be able to track your original IP address, so you can run various tasks without worrying about getting CAPTCHAs or an IP ban.
What is a residential proxy?
Residential proxy is a proxy network that contains real IP addresses provided by Internet Service Providers (ISPs). IPs come from real devices like computers and smartphones that are connected to local Wi-Fi.
Residential proxies are the perfect solution for anyone who needs to run web scraping, ads verification, market intelligence, or social media automation tasks, as these proxies can help to avoid IP bans.
Mobile proxies use a mobile network connection to access the internet. They use mobile cellular data and devices like smartphone or tablet IPs to hide the user's real identity and location. Mobile proxies assign a user mobile device IP address, and they can go under the radar with various scraping and automation tasks on even the most sophisticated websites.
What are SSL/HTTPS proxies?
SSL or HTTPS proxies use SSL security protocol, encrypting the data between you and the website you're accessing. It's a reliable way to keep your online activities private and secure and ensure that sensitive information won't get into the hands of third parties.