Guarantee Your Success With Big-League Singapore Proxies
Geo-blocks are the bane of your existence? We have 87 872 Singaporean proxies with a handy city targeting option for your smooth proxying take-off!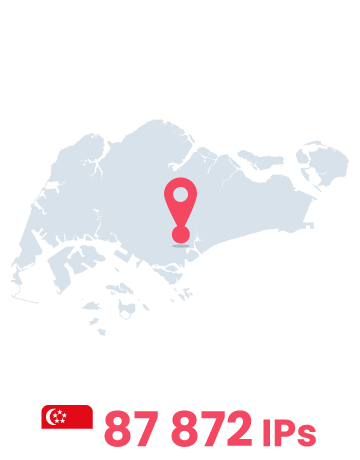 Real device IPs

Unlimited connections

99.99% uptime

0.61s avg response time

Advanced proxy rotation

Up to 30 min. sticky sessions

24/7 support

Easy setup

Pay As You Go option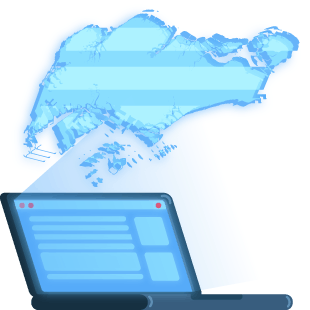 Reach any city you need
When in Rome, do as the Romans do. In this case, you need to browse as Singaporeans do to unlock the local content without facing CAPTCHAs. Good news – with Smartproxy, you can get Singapore IPs for that.
Generated from real desktop and mobile devices, Singapore residential proxies are block-proof by mimicking real users' behavior. Besides, our residential proxies outrun other providers' IPs by responding as fast as in 0.61s. All with a 99.47% success rate!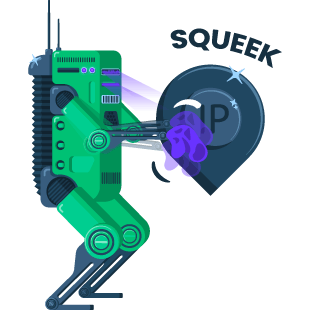 Hands down the best Singapore proxies
Reach any website in Singapore without restriction for your price aggregation or any other local research and data scraping case.
Try Singaporean proxies for creating social media accounts en masse or access goods available only in this country. Definitely, there's more you can do with our Singapore residential IPs, so keep exploring or fish for ideas among our use cases. 
How do Singapore proxies deliver you results?
Explore Singapore proxies features

Premium quality proxies
We take pride in our proxies for a reason. Our 55M+ residential proxy pool consists ONLY of elite, aka high-anonymous IPs, offering you a top-notch proxying experience.

Help is always by your side
Our support geeks can help you with any proxy-related issue 24/7. They have enough superpowers to answer you in seconds! Just drop a line on our LiveChat, and you'll be covered.

Infinite connections and threads
Keep running your request all day long because you don't limit your connections or bandwidth. The proxies' price depends only on proxy users and traffic, which can be easily followed on our dashboard.

Pay only for what you use
Don't need proxies on a monthly basis? No prob, we have you covered. Play it cool and pay only for the GB you use with no other commitments. 
Is it worth trusting free Singapore proxies?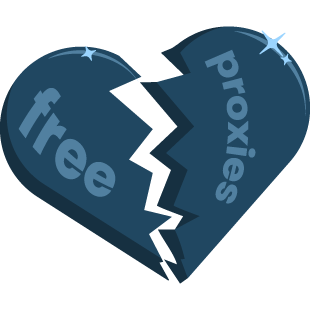 Free proxies can sound like a low-hanging fruit, but they're not as sweet as you think. If not from money, free proxy providers benefit from you in other ways – by monitoring your online actions, stealing your data, or injecting malware.
The legitimate providers, like Smartproxy, never do that. Actually, we do the complete opposite – we enable anonymous browsing without disclosing your IP or other data to anyone.
If you're desperate to save a buck, just don't do it with free proxies. Better pick the smallest residential plan or Pay As You Go option and feel what fast, reliable and quality proxies mean. By the way, Proxyway nominated us twice in a row for being the best value provider and not without reason.
Residential proxies are full of awesomeness

Unlimited connections and threads

55M+ rotating IPs
IPv4, HTTPS addresses

Over 195 countries

Easy proxy setup
Real mobile and desktop devices IPs

Awesome 24/7 customer support

0.61s avg response time

Up to 30 min. sticky sessions
Traffic usage statistics
Fastest residential proxies
Pick a plan that suits you. Get ahead with unblockable and stable proxies.
With each plan you access
55M+ ethically-sourced IPs
HTTPS & SOCKS5 support
99.47% success rate
24/7 tech support
Unlimited concurrent sessions
Country & city-level targeting
<0.6s average response time
Rotating and sticky sessions
SSL Secure Payment
Your information is protected by 256-bit SSL
What people are saying about us
We're thrilled to have the support of our 50K+ clients and the industry's best
Clients
Awards
Industry experts
Featured in:
Frequently asked questions about residential Singapore proxies
What is a residential proxy?
Residential proxies enable you to replace your original IP address and browse the internet using another IP generated by a real device. Acting as an intermediary server between you and your target website, they don't disclose your location or the fact that you're connecting with a proxy. 
What is a datacenter proxy?
Datacenter proxies are computer-generated IPs that hide the original user's IP address, replacing it with the server-created proxy. They're usually faster than residential proxies; however, they're easier to detect by the website with advanced anti-bot systems.  
What do people do with proxies?
How to get Singaporean IP?
On the Smartproxy dashboard, you can choose IP from any location. Simply press "Endpoint generator" on the left of the "Residential" toggle list. 
Now you can choose a specific domain:port combination and activate the endpoint for Singaporean locations. 
For more detailed setup instructions, see our documentation.
Is it legal to use Singaporean proxies and proxies in Singapore?
It's perfectly legal to use Philippine proxies and proxies in the Philippines. However, this doesn't mean a user's identity is protected if they commit a crime or fraud online. And we do have some boundaries regarding certain websites.
Anyway, some cases such as scraping governmental websites, ticketing, mailing, or streaming often have nothing in common with legal activities. Therefore they're not supported by Smartproxy and other ethical providers. Our risk team keeps an eye on potentially fraudulent activities and blocks them immediately when unlawful actions with proxies are spotted.