June 15, 2022
2 minutes read
Smartproxy Won the Best Value Provider Award for the Second Year in a Row
Time to pop the champagne – once again, we've been recognized as the best value provider at the one and only Proxy Service Awards! Proxyway's research showed that Smartproxy provides the best overall user experience.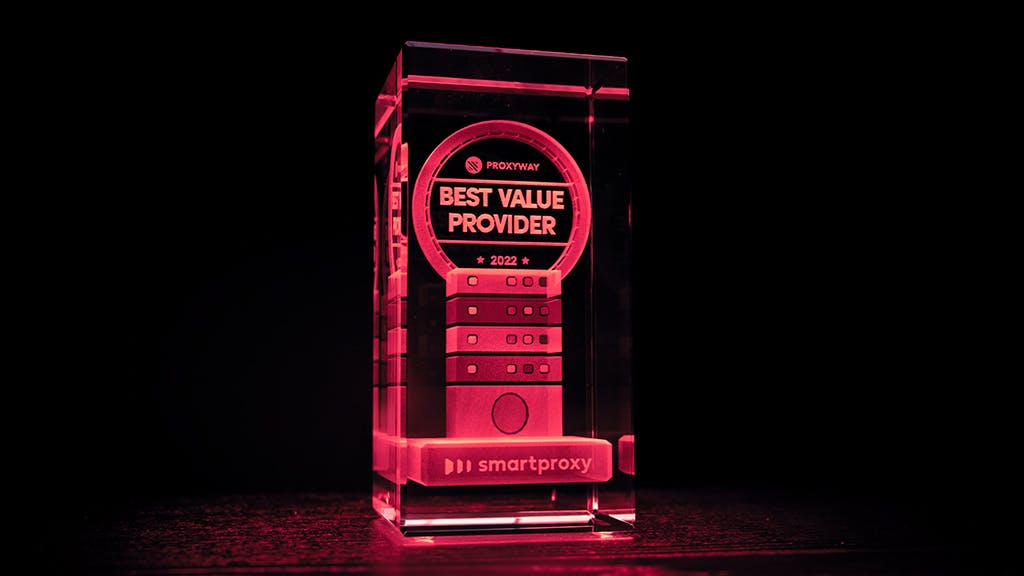 Blog

>

News

>

Smartproxy Won the Best Value Provider Award for the Second Year in a Row
Proxy Market Research is an annual, thorough market analysis done by the Proxyway team. The biggest educational platform about all things proxy spends months testing the biggest proxy providers to come up with data-based market comparisons. 
What's so special about Smartproxy? In fact, by listening to our customers, this year we already introduced 3 shiny scraping tools, increased our datacenter proxy pool by adding IPs from Europe and made payments easy as a pie with our brand new Smart Wallet. There's no chance for us to stop – our team is tirelessly working to provide you with handy and cost-effective products to rock your projects!
And here's more stuff that you can learn about us from the latest Proxyway market research:
Smartproxy is among the TOP 3 providers having the largest and most balanced IP pools. Besides, we were recognized as one of the best residential proxy providers.
Our residential proxies reached nearly a 99% success rate and stayed among the top-3 results when targeting the most popular websites.
The tests showed that Smartproxy returns 2-20 times more unique IP addresses than smaller providers.
Our proxies are truly fast 'n' furious – with less than 1.5 secs average response time, we beat most providers. 
… and guess who was the first to finish the social media race? That's us, again! Just grab a cup of coffee and check out those numbers yourself.
The research proved that our SERP Scraping API scrapes nearly every format and works at a 100% success rate, with 7.89 secs average response time.
On a final note
Did you know that at Proxy Service Awards 2020, Smartproxy was also recognized for the best customer service? There's a reason we reap those awards every year. Customer obsession is at the core of our values. We believe in products that help you make money without having to hire a team of IT experts and empty your pockets. Customers' success is our success, so stay tuned for even better updates and news!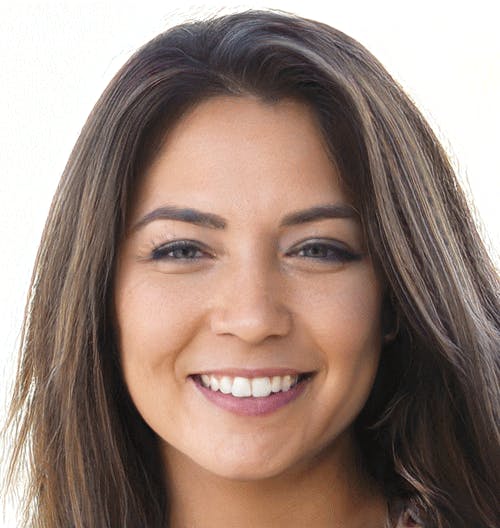 Say hello to Mariam! She is very tech savvy - and wants you to be too. She has a lot of intel on residential proxy providers, and uses this knowledge to help you have a clear view of what is really worth your attention.
Frequently asked questions
Proxyway is a blog written by two proxy-savvy enthusiasts, Adam and Chris. They started it in 2018 and, since then, delivered top-notch reviews and testing-based opinions about various proxy providers. 
Why is Proxy Market Research a big deal?
Started in 2019, Proxyway research remains the most comprehensive annual evaluation of leading proxy providers and their offered services. Proxyway measures the performance of each provider from different angles, making it easier to decide on the most suitable for you.
Related Articles