Conquer the Internet with Unbeatable Vietnam Proxies
Broaden your horizons with 1 468 923 Vietnamese proxies! Perfect for automation, brilliant for localized research, and must-try for any scraping project you have in mind. 
Cut corners while targeting Saigon, Hanoi, or any other Vietnamese city with Smarproxy residential proxy network.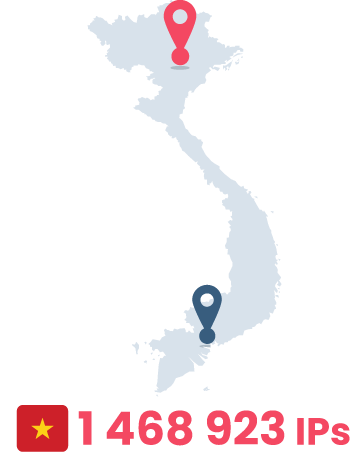 Real device IPs

Unlimited connections and threads

99.99% uptime

0.61s avg response time

Advanced proxy rotation

Up to 30 min. sticky sessions

24/7 support

Easy setup

Pay As You Go option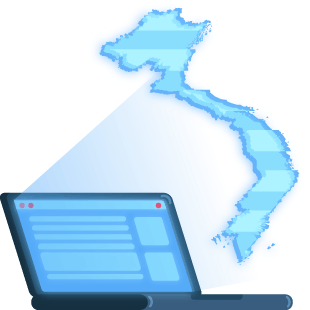 Set foot on the promised land with Vietnam proxies
Geo-blocks are hellish stuff, especially when you need to reach an exact place. Smartpoxy's Vietnam IPs are no child's play – you can choose to target the whole country or pick a city you need. 
Narrow your targeting to Saigon or Hanoi and break those unnecessary geo-barriers with more than a million different Vietnam proxies.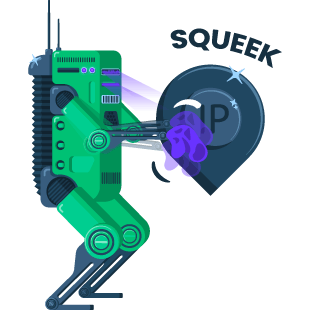 Access local content with VN residential proxy network
Let the party begin with IPs that work. Residential proxies mimic real users' online behavior; therefore, you can enjoy a block-free experience for Vietnamese targets. 
Smartproxy helps to fine-tune your research or any scraping project – we don't charge per proxy or limit your connections or threads. You can simply pay for the traffic you use. We take care of our gear, so you can expect the best proxies you've seen in a while! 
Sounds too good? Don't hum and haw – drop us a line, and we'll dispel doubts!
A look-see to Vietnamese proxy network flow
Explore Vietnam proxies features

Masters of anonymity
We take quality to another level by offering only elite proxies. This means that all Smartproxy IPs are high-anonymous and never disclose your original IP or that you're using a proxy to your target website.

Simple as ABC setup
You don't need to boil the ocean while integrating proxies – setup instructions can be like a walk in the park. We cover everything from soup to nuts in our quick start guide and help docs. 

Unlimited connections field
We don't want to tell you how much bandwidth you should use or how many times you need to connect for personal use. That's why there's no limit! Our price solely depends on used GB and active proxy users.

Test without much commitment
Try Pay As You Go if a monthly sub doesn't sound like an option. Benefit from it by paying only for the traffic you need. And if you're using proxies daily, try our subscription model with a 14-day money-back option (terms apply).
Break up with inefficient free Vietnam proxies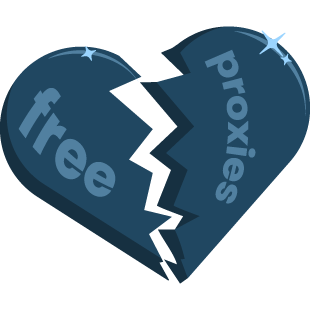 Free stuff is sometimes not as free as it looks at first glance. Especially when we are talking about free Vietnamese proxies. Not only are they super slow-paced, but by using them, you can trade your data for abused proxies and risk installing malware.
Better try the quality proxy service, like Smartproxy – we offer secure and high-anonymous proxies for a bargain. By the way, Proxyway has already nominated us twice for being the best value provider. 
Residential proxies are full of awesomeness

Unlimited connections and threads

55M+ rotating IPs
IPv4, HTTPS & SOCKS5 addresses

Over 195 countries

Easy proxy setup
Real mobile and desktop devices IPs

Awesome 24/7 customer support

0.61s avg response time

Up to 30 min. sticky sessions
Traffic usage statistics
*Buy until 30.09.2023 and save big on first-time or recurring purchases
Fastest residential proxies – now for less
14-day money-back option
HTTP(s) + SOCKS5
Unlimited connections and threads
Enterprise plans
SSL secure payment
Your information is protected by 256-bit SSL
Google Pay and Apple Pay are only available with Smart Wallet
What people are saying about us
We're thrilled to have the support of our 50K+ clients and the industry's best
Praised for the exceptional standards of security, anonymity and ethical IP sourcing practices.
Recognized 3 years in a row for premium quality products with the best entry point.
Awarded for the most user-friendly way to access local data anywhere successfully.
Featured in:
Frequently asked questions about residential Vietnam proxies
It's a server acting as a gateway for users to access the internet. By using proxies, you can access geo-blocked resources, preserve bandwidth for better connectivity, automate your bots, and more.
What does a residential proxy do?
Unlike datacenter proxies, residential IPs come from real devices. That makes them harder to be recognized and enables you to pick a specific location for targeting. They're a bit less stable and slower than IPs generated in servers because IP providers can hop in and off the network. However, they're also more block-resistant since they mimic real online behavior better.
What are the different types of proxies?
Proxies can be compared from different angles depending on their direction, anonymity, protocol, etc. If we want to analyze them from the source perspective, we usually face three types of proxies: datacenter and residential. The latter is generated from real desktop, mobile, or other devices using Wi-Fi. Datacenter IPs are machine-baked proxies, usually from the same subnet, making them easier to recognize. They're also cheaper and faster, so they're still a good choice if you don't need an extensive targeting option.
How to get Vietnamese IP?
You can easily select any location you want on the Smartproxy dashboard. Simply head to the left side and press "Endpoint generator" under the "Residential" toggle list. 
If you need to rotate your IP for each session and target areas in Vietnam, you must choose a specific domain:port combination and use the selected city or county's unique endpoint (in this case, Vietnam). 
Check out our documentation for more detailed instructions on proxy setup.
Is it legal to use Vietnamese proxies and proxies in Vietnam?
Yup, purchasing and using proxies from Vietnam is legal. You can use proxies for data gathering, verifying ads, monitoring SEO, etc.
However, you cannot use proxies for some cases like scraping governmental sites, ticketing, mailing, or streaming. There's quite a list of illegal activities not supported by ethical providers like Smartproxy. We are serious about blocking potentially fraudulent activities and only support legal and non-harmful activities with our proxies.