Top-Notch Mobile and Residential Mexico Proxies
Grow your business and scale your online activities, such as web scraping, SEO monitoring, and market research. Our mobile and residential Mexico proxies will give you the reliability and performance you are looking for.
Mexico proxies tailored for your needs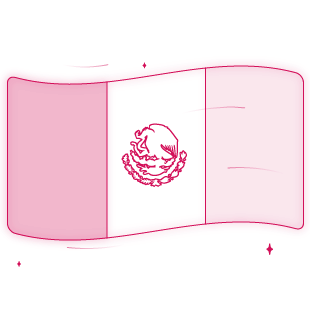 Use residential Mexico IP addresses to your advantage
Our diverse pool of Mexico IP addresses offers numerous advantages for your personal and business needs. Whether you're involved in web scraping, market research, SEO, or data mining, our award-winning residential proxies will be a game-changer! 
If you need to access specific information within Mexico, such as local prices or geo-restricted content, we invite you to become a part of urban hubs such as Mexico City, Guadalajara, Monterrey, and more, with just a few clicks. By opting for our residential proxies in Mexico, sourced from everyday households, you'll easily remain incognito while appearing as if you're surfing the web as a Mexico resident.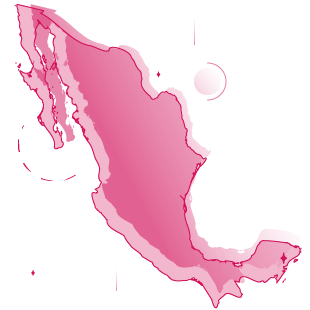 Empower your goals with Mexican mobile proxies
Choose our Mexican mobile proxies, powered by robust 3G/4G/5G networks, appear as a regular smartphone or tablet user, and start working on your goals. We offer Mexican mobile IPs that earned an exceptional reputation for their remarkably versatile features, such as advanced country-level and city-level targeting options, OS filtering, and 700+ ASNs.
Mobile proxy use cases include web scraping, AdTech, fraud prevention, social media automation, mobile app development, accessing geo-restricted content, and more! The sky's the limit with our mobile proxy network.
Key benefits of using Smartproxy
Leverage top-notch proxies from Smartproxy
195+ locations
Amazing speeds
Unlimited connections & threads
Advanced proxy rotation
HTTP(S) + SOCKS5
Spartan setup
24/7 tech support
Sticky & rotating sessions
Why free Mexico proxy is not the best choice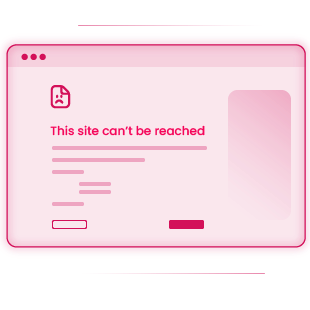 The idea of using a free Mexico proxy might seem as sweet as that pistachio croissant with the morning coffee, but it carries a number of dangers and drawbacks. Free proxies often lack the robust security features of premium proxy services, leaving your personal data and online activities vulnerable to cyber threats and privacy breaches. Furthermore, their performance is often unreliable and has slow speeds, limited bandwidth, and frequent downtime.
For a safer and more reliable proxy experience, consider using a reputable proxy service like Smartproxy. Our premium proxies offer enhanced security, performance, and support to meet your most demanding needs.
Flexible proxy plans
Pick a plan that suits you. Get ahead with unblockable and stable proxies.
With each plan you access
55M+ ethically-sourced IPs
HTTPS & SOCKS5 support
99.47% success rate
24/7 tech support
Unlimited concurrent sessions
Country & city-level targeting
<0.6s average response time
Rotating and sticky sessions
SSL Secure Payment
Your information is protected by 256-bit SSL
What people are saying about us
We're thrilled to have the support of our 50K+ clients and the industry's best
Clients
Awards
Industry experts
Featured in:
Frequently asked questions about Mexico proxy
What is a Mexico proxy IP address?
A Mexico proxy is an intermediary server that links to your intended internet destination. In other words, Mexico's proxy IP address serves as a virtual address in Mexico while engaging in online activities.
How much does Mexico proxy cost?
Our residential proxies start from $5.2/GB with a 14-day money-back and Pay As You Go options. See pricing plans here. 
Can I track my Mexico proxy usage?
Certainly! Once you've enrolled in one of our subscription plans and entered the Smartproxy dashboard, click the "Traffic Usage" tab. There, you'll find a clear breakdown of your traffic consumption.
Can I change it to a different country if I already have a Mexico IP address?
Absolutely. You will have the flexibility to choose from a vast selection of 195+ countries. Easily switch your IP address through our dashboard regardless of the country-specific content you require access to.
Do you offer free tools & scrapers?
When it comes to your online activities, having the right tools at your disposal can make all the difference. With our mobile or residential Mexican proxies, you'll enjoy complimentary free tools.