Experience Top-Notch Security and Speed with Tokyo Proxies
Access 55M+ residential devices' IP pool with advanced targeting features and jump between 195+ locations with proxies.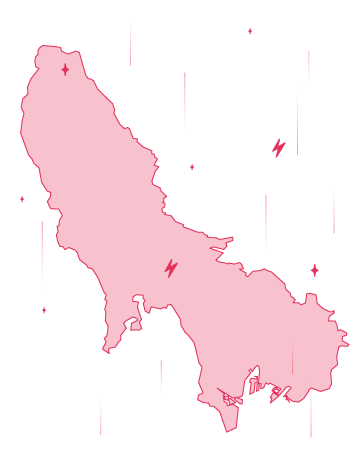 55M+ residential IPs

99.99% uptime

Advanced rotation

99.47% success rate
Why Smartproxy?

Vetted IPs
We're all about keeping things crystal clear. That's why we only source our proxies from partners who have obtained explicit consent from each IP owner. Rest easy knowing that your Tokyo proxy IP was sourced ethically.

User-friendly setup
Access Tokyo proxies' activation, traffic usage, requests, and top targets straight in your dashboard. Use our Chrome or Firefox extensions to turn on the extra security layer even faster.

Advanced targeting
Get an endpoint of almost any location, including Tokyo. We're covering more than 195 locations, so you can (virtually) be anywhere.

Fast 24/7 support
Need some help in setting your Tokyo proxies? We're always here for you, just drop a message via LiveChat.
Leave risks of free proxies behind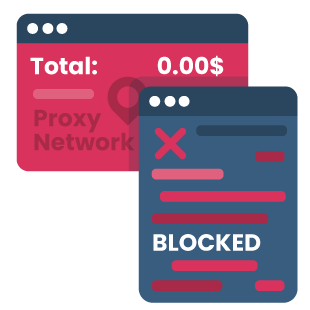 Considering using a free proxy service, huh? Before you go down that rabbit hole, we want to give you a friendly heads-up: those things can be seriously dodgy! Some might even sneakily nab your private data, and nobody wants that!
Luckily, we've got the perfect solution  – our premium residential Tokyo proxies! With Smartproxy, you'll get a super secure HTTPS connection, 99.99% uptime, and a 99.47% success rate.
And to sweeten the deal even more, we offer a 14-day money-back option (terms apply)!
What people are saying about us
We're thrilled to have the support of our 50K+ clients and the industry's best
Praised for the exceptional standards of security, anonymity and ethical IP sourcing practices.
Recognized 3 years in a row for premium quality products with the best entry point.
Awarded for the most user-friendly way to access local data anywhere successfully.
Featured in:
Frequently asked questions about Tokyo proxies
A proxy acts as a middleman between your device and the internet, helping you access content that might otherwise be unavailable in your region. Think of it like a trusty sidekick that can help you easily navigate hurdles like CAPTCHAs or IP blocks, run automation tasks, and manage multiple social media or eCommerce accounts.
When you connect via a proxy, your connection gets routed to its server, where another IP address masks your original one. This clever little trick means that even if you're trying to connect from a different location or using an automation tool, the target website won't be able to block you. Pretty cool, right?
What is a residential proxy?
Residential proxies are IP addresses of real devices like computers or smartphones connected to local Wi-Fi. When you connect via a residential proxy, it's like you're borrowing someone's internet connection to browse the web without actually physically being in the same location as the residential IP.
People and businesses often use residential proxies for all sorts of things like web scraping, ad verification, and market research. So if you're looking for an easy way to access geo-restricted content or just want to try some cutting-edge research techniques, a residential proxy is your perfect match!
What are SSL/HTTPS proxies?
SSL proxies, aka HTTPS proxies, use the SSL layer to encrypt the data between your endpoint and the target you want to access.