Lightning-Fast Proxies in Afghanistan
With 65M+ residential and mobile IP addresses, boasting a 99.99% uptime and cutting-edge advanced proxy rotation, our Afghanistan proxies are the ultimate solution to skyrocket your online project.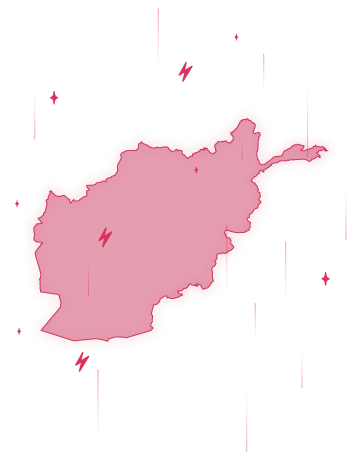 65M+ residential and mobile IPs

99.99% uptime

Advanced rotation

Intuitive setup
What sets Smartproxy apart?

Ethical proxy provider
At Smartproxy, your privacy matters. Our GDPR-compliant Afghanistan proxies come from partners who do business ethically, with every IP legit and obtained with explicit consent.

Simple setup
Our dashboard is super easy to use and lets you track traffic, requests, and top targets stats. Pro tip: activate Afghan IPs with just a few clicks using our Chrome or Firefox extensions.

City-level targeting
Our IP addresses are like a passport to the world. You can connect to any city, US state, or country you fancy. We have over 195 locations to choose from, so the world is your oyster!

24/7 customer support
Cannot find a suitable proxy or get unstuck? Our tech wizards are ready to assist you 24/7 via LiveChat! Just drop us a message, and we'll guide you through the whole proxying journey in no time.
Find your perfect Afghan proxy type
- Multiple accounts management
- Market intelligence
- Price comparison
- Multiple social media accounts management
- Ads verification & management
- App testing
- 195+ locations
- City-level targeting
- <0.6s response time
- 99.47% success rate
- Pay As You Go option
- 3G/4G/5G proxies
- 130+ locations
- OS filtering
- 700+ mobile carriers
- ASN and country-level targeting
Avoid the risks of free proxies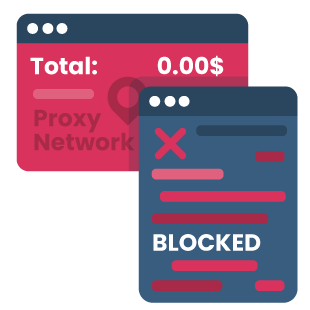 Don't fall for the trap of free proxies! They might seem like a good deal, but they come with a lot of downsides that can ruin your whole proxying experience:
- They're known for collecting user data and inserting malicious code;
- Free proxies are inefficient and easily recognized by targeted sites, making them more prone to blocks.
Don't risk your security and waste your time on free proxies. Choose Smartproxy and enjoy safe and reliable HTTP(S) connections with a 99.99% uptime!
What people are saying about us
We're thrilled to have the support of our 50K+ clients and the industry's experts
Praised for the exceptional standards of security, anonymity and ethical IP sourcing practices.
Recognized 3 years in a row for premium quality products with the best entry point.
Awarded for the most user-friendly way to access local data anywhere successfully.
Frequently asked questions about Afghanistan proxies
A proxy is like a middleman between your computer and the internet. It receives your requests, checks them, and then sends them out on your behalf to the website or other online resource you want to access. The website or resource only sees the IP address of the proxy server instead of your own, which helps protect your privacy. Proxies are useful for accessing geo-restricted content and improving your online security.
What is a residential proxy?
A residential proxy is a type of IP address that's given to you by your Internet Service Provider (ISP). Rather than using IP addresses from data centers, like with datacenter proxies, residential proxies use real devices such as phones or computers to connect to the internet. This means they look like regular users, which makes them a more reliable and trustworthy option. Residential proxies are often used for things like web scraping, ad verification, and accessing content that's restricted to specific locations.
A mobile proxy is a type of residential proxy that uses a mobile carrier's network to provide an IP address. It works by routing your internet traffic through a mobile device instead of a traditional computer, making it harder to detect by websites and online services. Due to their high reliability and trustworthiness, mobile proxies are often chosen for tasks such as web scraping, Instagram and TikTok account management, and ad verification.