Dedicated or static IP lists
At the moment we don't provide dedicated or static proxies nor IP lists.
The way our service works is not like most major proxy providers as we are not selling any dedicated or static proxies but rather give you access to our entire pool of IPs from all over the globe.
You don't need IP list anymore as you get access to the whole pool. The way this works is that you select the proxy address (endpoint) that can either represent the country or a city of your choice and set it up on your application or OS as a regular proxy. Once that is done, we will assign one of the IPs from the pool of your choosing for you automatically.
In case you would like to generate a custom proxy list, we now offer a Smartproxy Generator!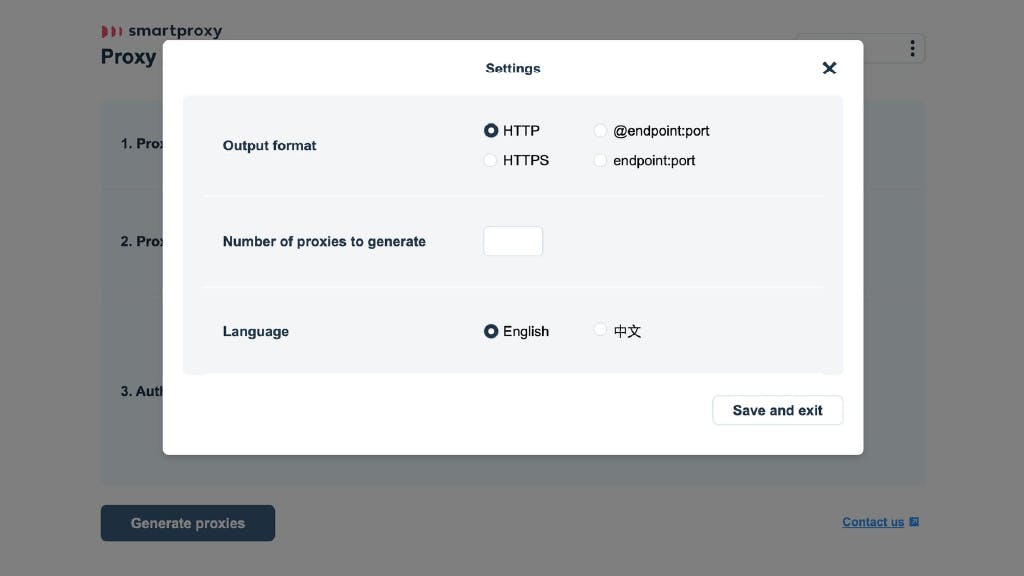 Read full article on how to use proxies here.