May 21, 2021
5 minutes read
The Best Instagram Bot
Bots are now an integral part of social media, one that is here to stay. For any businesses looking to get noticed on social media, it is best to embrace this new technology rather than making a futile stand against it. Besides, using the right Instagram bot can massively increase your exposure on the platform, especially when you use it with premium Instagram proxies.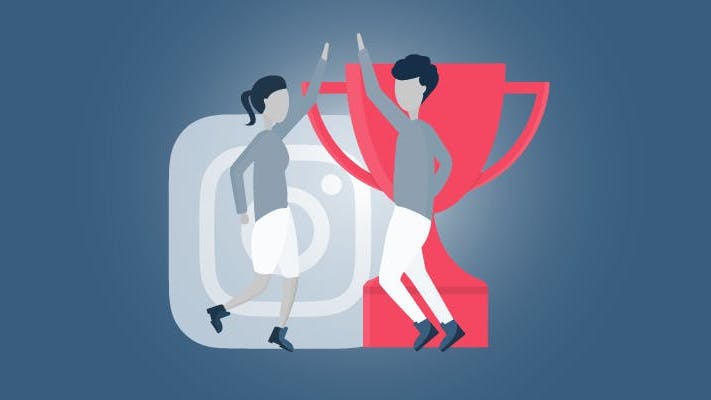 Blog

>

The Best Instagram Bot
What are Instagram Bots Used For?
Instagram bots are used to automate certain activities on a user's Instagram account. Exactly what is automated and how it is automated is up to the user to decide, a bot might just be making scheduled posts, or it can be responsible for the majority of an account's activities.
Jarvee IG Bot
Jarvee was one of the most feature-rich Instagram bots on the market, providing plenty of automation tools and making them as accessible as possible. It could easily let you automate commenting, liking, sharing, and messaging, and you could set the triggers for these actions however you see fit. Unfortunately, this social media automation tool has been permanently closed.
While Jarvee's automation capabilities were impressive, it was the analytics that really set it apart from the competition. For example, the 'hashtag research' feature would help you find hashtags relevant to your niche and could be combined with the 'dynamic hashtags' tool in order to automatically circle your key hashtags and maximize your reach.
The main drawbacks to Jarvee were that it was Windows exclusive, requiring the use of client software. That means that the bot would only work while the software, which was only available for Windows, was running. If you used a Mac or a Linux machine, you'd need a virtual machine or VPS to run Jarvee for you.
Jarvee started at $29.95 a month for up to 10 accounts, rising to $49.95 for 30 accounts or $69.95 for the professional tier, which would enable you to automate up to 70 accounts. There was a 24-hour free trial available if you were on the fence.
Gramista
Most Instagram automation tools play the numbers game – they prioritize the number of interactions they generate, not the quality of those interactions. Not Gramista. It places a great deal of emphasis on reciprocal engagement. The developers firmly believe that initiating interactions with other accounts is a much more powerful way of engaging them than waiting for them to come to you. Because of this ethos, Gramista focuses on generating natural human-like interactions with other users.
The 'target audience' feature is fantastic for identifying new leads and highlighting the accounts that you should reach out to personally.
Gramista can be run entirely from your web browser and offers a 12-hour free trial, so it's very easy to try it out for yourself. If you do decide to take the plunge, or you still aren't sure after 12 hours, Gramista offers subscriptions lasting just a few days for a couple of bucks – 1, 3, and 7-day subscriptions are available for $1.79, $4.99, and $10.99 respectively.
If you are willing to sign up for a longer period, the price per day will come down to as low as $1 a day.
Ingramer
Ingramer doesn't contain quite as many features as most of its competitors, but it is still a solid contender for the best Instagram bot available today. It does everything that you would expect from an IG bot – Ingramer can automatically follow and like certain content, post and comment according to a preset schedule, and it can provide detailed statistics about your posts and profiles.
Ingramer is also much smarter than most Instagram bots when it comes to avoiding detection. It simulates human activity in a realistic way. For example, it can emulate rest and sleep periods to reduce the chances of an Instagram action block.
When you choose an Ingramer subscription plan, you can select the features that you want. For example, if you only need a bot to bulk message your followers, choose a plan that includes 'Direct Messages' and nothing else. This means that you only have to pay for the features that you actually use.
FollowLiker
FollowLiker is another software-based automation tool, which means you will need to download and install the client in order for it to work. You will also need to leave the tool running on your computer for the bot to work. However, unlike Jarvee, FollowLiker is a multi-platform product, so you can download and install it on Windows, Mac, and Linux.
FollowLiker offers users the standard suite of automation tools, as well as a few noteworthy additions. First of all, the task shuffling feature will mix up the order of your routine now and then to make your account activity look more natural. Another feature I really like is the ability to easily scrape accounts according to certain criteria. It's very useful for marketing.
For a single account, FollowLiker charges $57.99 upfront, with further charges of $5.99 each month. The monthly price remains the same if you want more accounts. The price for 5 accounts is $77.99 and $97.99 for unlimited accounts.
Monstersocial
The last addition to our list is Monstersocial's Instagram bot. This is another software-based bot and is locked to Windows, users on other platforms will need to use a VM or VPS to use Monstersocial.
In terms of features, Monstersocial offers everything that most people will need from an IG bot – it can follow, unfollow, like and comment according to specified criteria. However, there are a couple of features that really stand. First, the ability to test accounts to make sure they are still active (and not banned) is a potentially huge time saver. You can even create a text file with your accounts in the format 'username:login', and Monstersocial will check each account automatically.
Another really cool feature you can use is to assign individual proxy settings for each account. This makes it much easier to stay under Instagram's radar and assign IP addresses to all your accounts.
The Best Instagram Bot?
The best Instagram bot for you will depend on what you want and need. If you are looking for something basic, or you just want to see what's possible, Ingramer's pricing structure enables you to experiment, as does Gramista's 24-72 hours subscriptions. However, if you are looking for something that could potentially manage your entire accounts base with minimal input from you, Jarvee and Monstersocial are good choices, but Windows restricted. FollowLiker, on the other hand, is available on all platforms. If you don't mind paying for a good VPS, Jarvee is probably your best bet for the greatest Instagram bot.
Many Instagram bots offer free trials, so you can usually try before you buy. Resist the urge to pay a little bit more for a few extra features that you will never use. Similarly, don't use features just because they are available to you. Bots are a tool like any other, even the best Instagram bot is only useful if it is used properly.
Want to use the best Instagram proxies for any of these bots? Check out our settings knowledge base!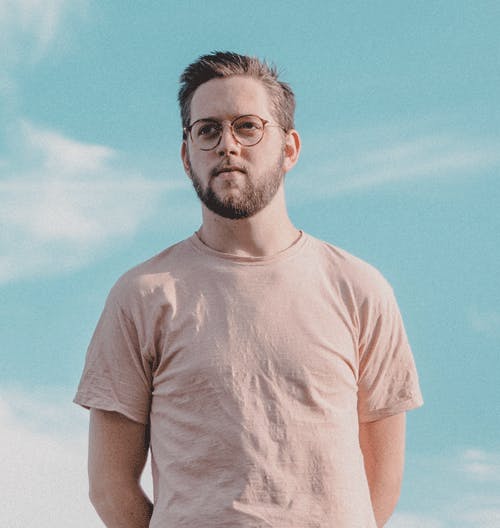 The automation and anonymity evangelist at Smartproxy. He believes in data freedom and everyone's right to become a self-starter. James is here to share knowledge and help you succeed with residential proxies.