Nothing spent on paid advertising and a $15,000 offer for the product
See how a flight fare price comparison website took off a small investment for a big payoff.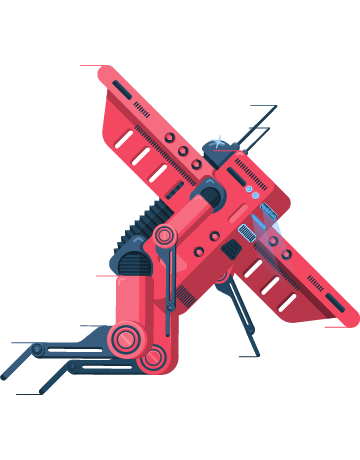 Sometimes you need extra motivation. A fresh start. A side hustle.
We asked one of our clients, an American entrepreneur, to share his knowledge about how he decided to create his own flight fare comparison website. Where did he get the idea from? What steps did he take to accomplish it? What's up with the offer?
That's right – he got an offer of $15,000 without investing a dime into paid ads.
Even though the result is exciting, let's go back to the very start.
Knowledge sharing is caring
Our client had a friend who worked in tourism, and they met up from time to time to talk. Long story short, the intel he provided was very valuable: apparently, cheap flights to countries like Turkey and Tunisia were always sold out. People wanted sun, sea, and fun – and they wanted it cheap.
This is when our guy came up with the idea of creating a website to compare flight fares. He chose two countries that were well-known cheap travel destinations: Tunisia and Turkey.
Creating a website takes coding skills, but not as much as you'd think. Our client spent three months learning Python, and then a few more months programming the front-end. He took 6 more months to code 3 scrapers…annnd he was off!
The look of the site: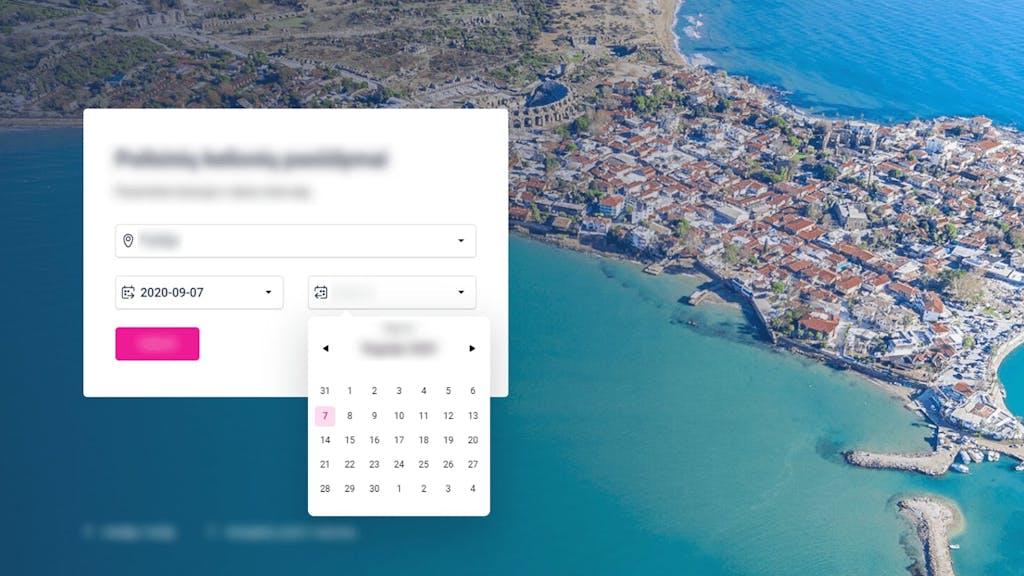 The grind and the strategy
Did he use proxies with his scrapers? No. However, the travel sites had no trouble tracing his IP, and in the end they knew everything about him, including his full name and street address. He received threats and mentions of court.
That's when he stopped. Jk. He turned around and did it again – just with proxies this time.
Another thing that made our hero instantly traceable was his social media presence. Our guy posted in Facebook groups that centered around travel, groups that shared life hacks, and even some parenting forums. This strategy brought him a flow of 1,000 organic traffic every month, which is quite an impressive number knowing that he didn't spend a dime on paid advertising. Actually, this brings us to a crucial question–
How much did it cost?
Everything. No, the scraping worked with datacenter proxies, and they are way cheaper than residential ones. He started off with the Smart plan, which cost $100 per month plus VAT. After the website took off and he needed more data (greedy, huh), he upgraded to the Wise plan and made it rain with over $200 per month.
This is all great but like–
How can I make it cost less?
A legit question indeed. One of the things you can do is make your scraper skip past images – they use up a lot of traffic.
Try scraping prices and prices only. This might seem obvious, but coding a scraper is hard enough, and it might slip your mind while you're listening to those beats. The American used Python, Django, and other tools. It's a lot to juggle. Moreover, if the website changes (even an element of it), then the scraper needs to be rewritten. Ugh.
In terms of data, he needed to make 50,000 requests per hour, which is quite a lot. One of his targets had around 10k-20k offers, and since the website was like Google for flight fares, it had to be accurate.
The $15,000 offer
Besides the offer to buy his website for $15,000 (and this is only the first offer!), the American also learned how to create and market his own products. He spent nothing on paid advertising, and still got his baby noticed! This is how strategy and the right tools pay off.
A big part of our client's success was due to his friend sharing his intel. However, you don't need to find one to succeed – you have us to consult you.