June 30, 2022
5 minutes read
How Stealth Accounts Can Save Your Business on eBay
When we think of online shopping, eBay is clearly the leader in e-commerce. If you own a business, chances are you're already familiar with how profitable the eBay platform is for retail.
As with any sales endeavor, however, there are certain risks on eBay. Aside from issues such as receiving counterfeit products, falling prey to phishing, having trouble with shipping providers, not getting payment, there is one more thing that requires serious risk management.
Have you ever had your account on eBay banned? NEWS FLASH, it can easily happen to anyone. The reasons behind this aren't always clear.
Losing your account with all of your listings, contacts, and no possibility to use eBay again would be nothing short of a state of emergency for your business. But don't worry, by following a few easy steps on how to use proxies for your eBay stealth accounts, you'll learn to protect yourself.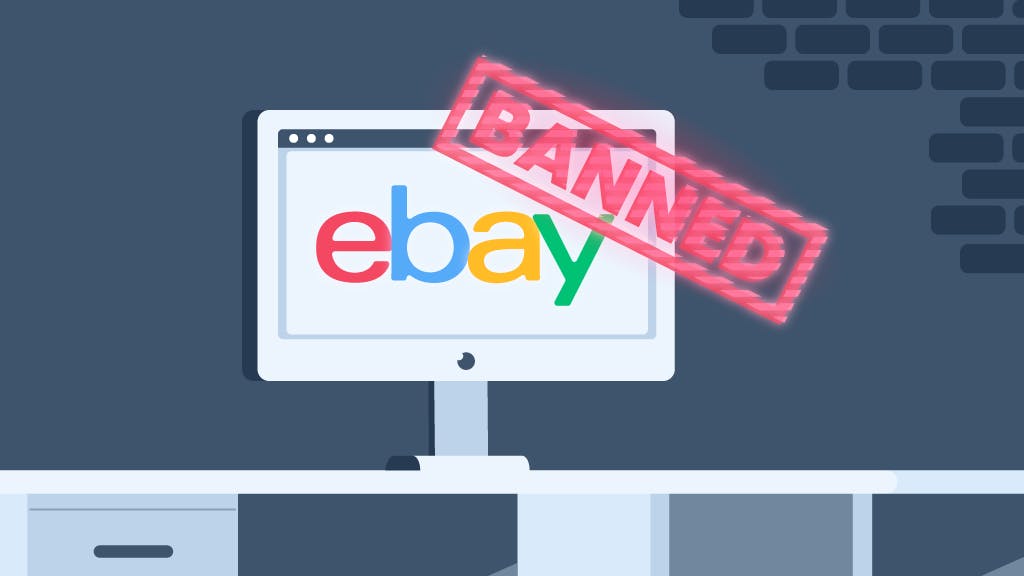 Blog

>

How Stealth Accounts Can Save Your Business on eBay
What is an eBay stealth account, and why should you care?
A stealth account is an account that practically belongs to you, but the ownership of it can't be traced back to you. Since there is no foolproof way to avoid getting banned on eBay, your best option is to create multiple stealth accounts. The more accounts you set up, the safer you can rest. Depending on the size of your business, you can start with a couple and go from there.
In other words, you can manage multiple accounts without linking them together. So, if one of your accounts is banned, you'll be able to continue business as usual. Thus, you can keep your revenue flow steady.
Imagine you have only one account on eBay which all of a sudden becomes unusable. Not only would you lose communication with your current customers, you'd also lose potential buyers. It's cool if your business can be reached on other platforms, but let's be honest – everyone knows, eBay is where the real a(u)ction is.
Furthermore, eBay stealth accounts are helpful when trying to avoid eBay's selling limits, which affect new sellers. They are allowed to sell up to 10 items with a total value of up to $500 per month. Luckily, eBay stealth accounts can eliminate such barriers.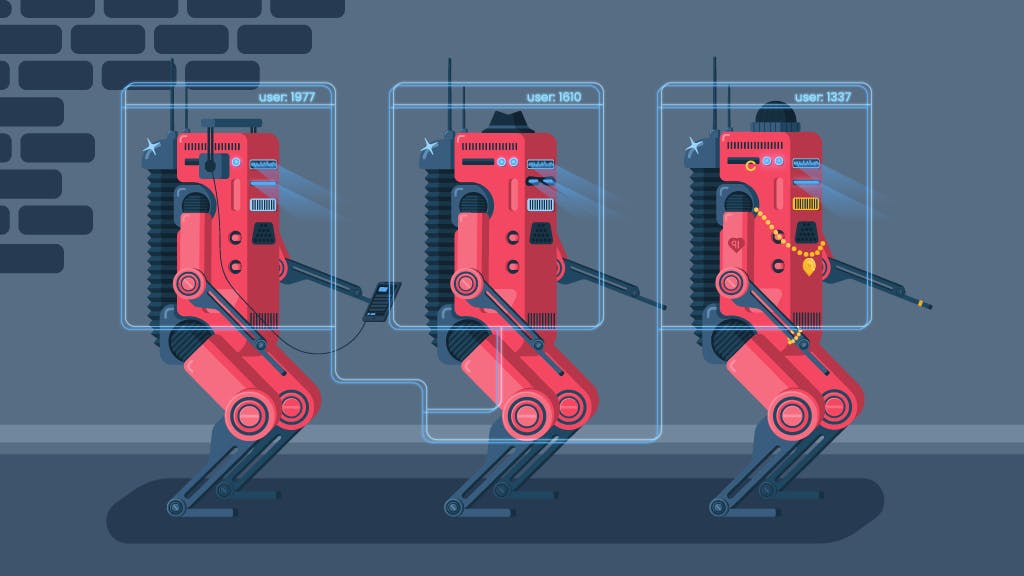 Is it hard to create multiple stealth accounts?
Creating several eBay stealth accounts can seem like a chore, but it's definitely worth it. The basic idea is that each account you create has to have different personal data. This includes the name, email, phone number, PayPal account linked to the eBay account, and IP address. To some, the final part can appear to be the trickiest, but let's go over the other sections first.
Name. If you're planning to use a debit or credit card, you'll have to have it verified by eBay or PayPal. Therefore, you can use the names of the people who agree to help out. You can ask your friend, family member, co-worker or whomever trusts you enough to provide their information to you.
Email. To sign up your stealth accounts, you'll have to create new email addresses. We recommend using Gmail because eBay tends to trust it. 
Phone number. eBay will ask for verification via your mobile phone for your emails. Instead of getting new SIM cards, you can use services that give you a new number such as TextFree Web or Hushed.
Address. You're safe to use your real address since eBay doesn't link accounts based on that. For extra safety, however, you're free to ask your friends for help or use a P.O. box if you wish.
PayPal. Make sure NOT to use the same PayPal account for your eBay stealth accounts. Otherwise, they will become connected. What you'll need to do is to use another payment method or set up stealth PayPal accounts (which sounds like a real 'stealth accounts within stealth accounts' situation…).
IP address. The process of making and using an eBay stealth account requires a new online identity, which includes a new IP address and a new digital fingerprint. You can achieve this by using proxies.
Why use proxies for eBay stealth accounts?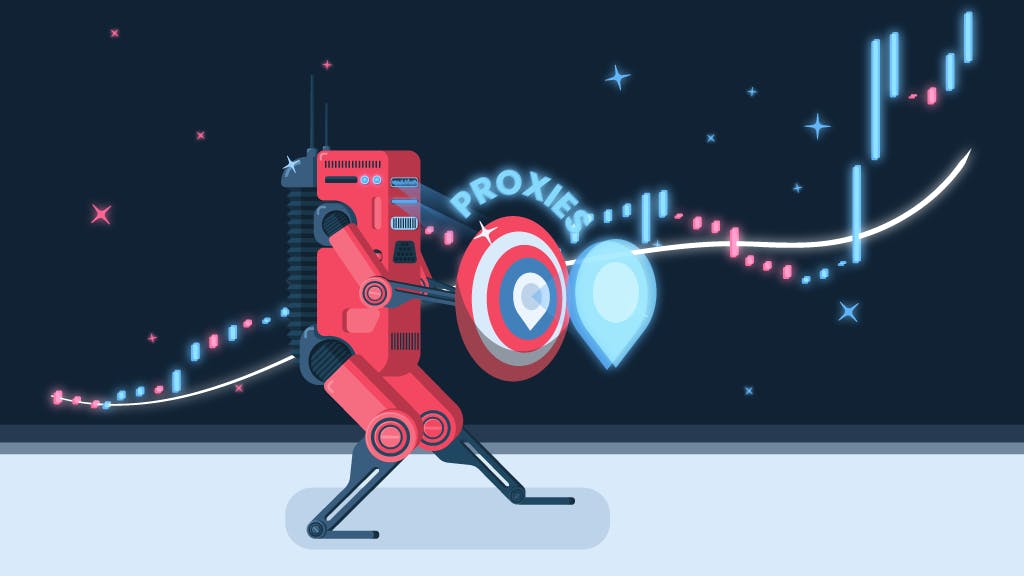 It's no use having multiple accounts if they can be linked to each other based on the IP address and browser cookies. Using proxies for eBay stealth accounts is of the utmost importance as it lets you avoid getting linked.
We suggest using our residential proxies together with the X Browser tool. The X-Browser doesn't limit the number of profiles, so you'll be able to have as many different proxy profiles as eBay stealth accounts. Once your computing platform is prepared, you'll want to surf the eBay web page to collect some cookies and make your stealth account seem legit.
Additionally, thanks to proxies, you can select the exact location of the market you're interested in. For the best results, your proxy location should match the country you wish to sell in. For example, if your eBay seller account is from the United States, then you can select the proxy location to be the USA. 
Finally, the use of a proxy for eBay stealth accounts ensures that you don't cause problems for people with whom you share your internet connection. If you get banned on eBay while not under the protection of a proxy, it's likely that your family, housemates or colleagues will experience trouble with their current or future eBay accounts. 
Keep in mind that eBay also considers it a red flag if a user's IP address is different every time they log in or sell something. You want to log in with the correct IP address and browser cookies dedicated to the respective eBay account. Our X Browser is here to assist you in doing exactly that – maintaining your many online personas.
How to build an eBay stealth account with X Browser?
Wrapping up
The take-away of this article is that using proxies is a must for eBay stealth accounts. Otherwise, it's just a matter of time before the system catches up and ruins your efforts to scale your business.
Since eBay is here to stay as the main place for selling and buying for the foreseeable future, it's everyone's job to adapt. Check out the residential proxies that we offer to get started. The X-Browser tool comes free with your purchase!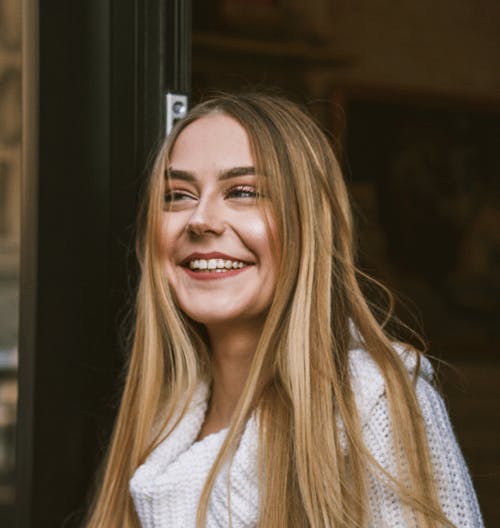 Ella's here to help you untangle the anonymous world of residential proxies to make your virtual life make sense. She believes there's nothing better than taking some time to share knowledge in this crazy fast-paced world.
Frequently asked questions
How to buy a stealth eBay account?
The most popular place to buy stealth eBay accounts is on the internet forum Aspkin. Unfortunately, you're buying from anonymous people there, not a trustworthy company. Even though they have a system of verifying sellers, the website has received mixed reviews. So proceed with caution if you decide to buy eBay stealth accounts online.
Related Articles