May 18, 2022
5 minutes read
What's DaaS and How Can It Benefit Businesses?
More companies are full of zeal and zest about automated and cloud-based solutions than ever before. The enthusiasm especially revolves around topics related to data management strategy. As a result, Data as a Service has become a popular choice among startups and other businesses dealing with data integrations, storage, and analytics processes.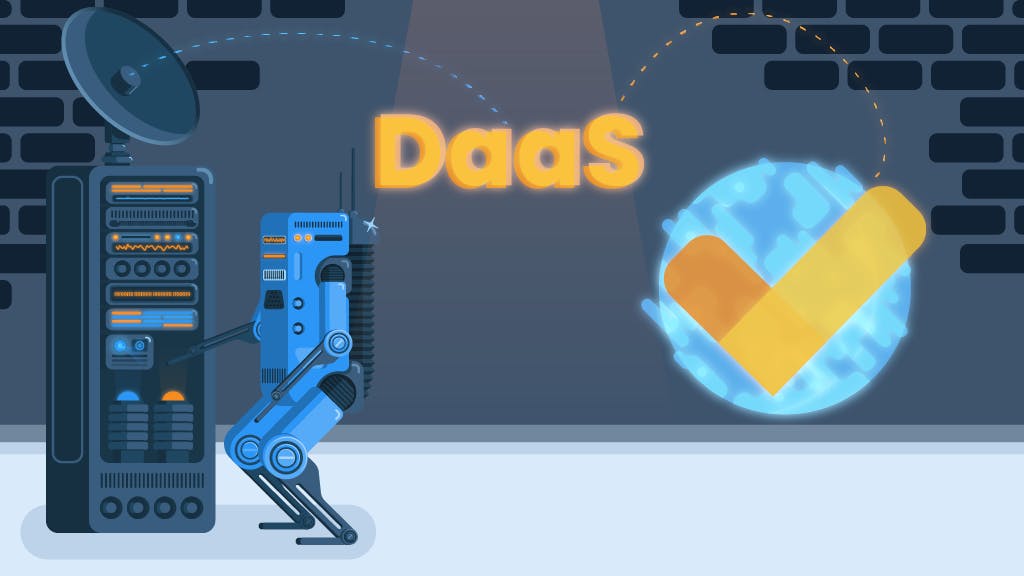 Blog

>

What's DaaS and How Can It Benefit Businesses?
What is Data as a Service?
Data as a Service is a data management strategy that uses outsourced software. DaaS applies cloud computing power to store, process, and analyze data. This solution doesn't require internal software management and dedicated IT specialists to maintain infrastructure.
DaaS is utilized for provisioning critical data on demand to ensure faster informational adaptation and scaling. DaaS allows users to benefit from already collected data, which is more organized and better structured. 
DaaS is similar to software as a service (SaaS) because it eliminates the need for internal software infrastructure. The main difference is that DaaS focuses particularly on data sources.
What are the benefits of Data as a Service?
DaaS solution is handy for:
Automating data maintenance process. It reduces the need for active human involvement and takes the edge off IT chores, error-prone setups, or other software maintenance tasks. 
Saving resources. It applies to both time and money since the outsourced cloud computing solution can reduce data collection and management costs.
Covering insufficient technical capabilities. If the company lacks people with the proper IT skill set, who can work with cloud computing, big data analytics, and data lakes or warehouses, DaaS can cover those inefficiencies. Data analysts are still required to interpret the collected information and provide insights, but the whole data gathering process isn't on your shoulders.
Better uptime. The DaaS providers manage the data collection process professionally, so the probability of downtime or proxy error is lower. Besides, DaaS is based on cloud computing, so it can handle bigger workloads without any significant interference.
Things you should keep in mind while using DaaS
Outsourcing data management could be a game-changer for a company's processes. Yet it comes along with some issues as:
Security. Transferring data from internal to external software can increase the probability of data leaks. However, potential threats could be handled by encrypting data for the transit.
Tools and format limitations. Since DaaS is a third-party tool, it can have its own guidelines on tool compatibility. It can restrict business choices on other instruments and software. Besides, DaaS providers can have additional parameters. For example, the cloud migration servers could be hosted in one specific location limiting the company's need to store data sources locally.
Data transferring span. It may not be an issue if your business doesn't need to move data frequently. But if you do, you should consider that transferring large volumes of data can be difficult due to cloud bandwidth limitations.
Data relevance. As data collection becomes more regulated, providers should avoid crossing the red line by sharing sensitive data. For instance, when you need to set up an automatic BigQuery export data, check all the available solutions in regards of their data security and privacy policies. If you are not sure about the providers' trustworthiness and don't want to gamble on the possibility of being jeopardized, reconsider the option of building your own information management strategy and system.
Data scraping solution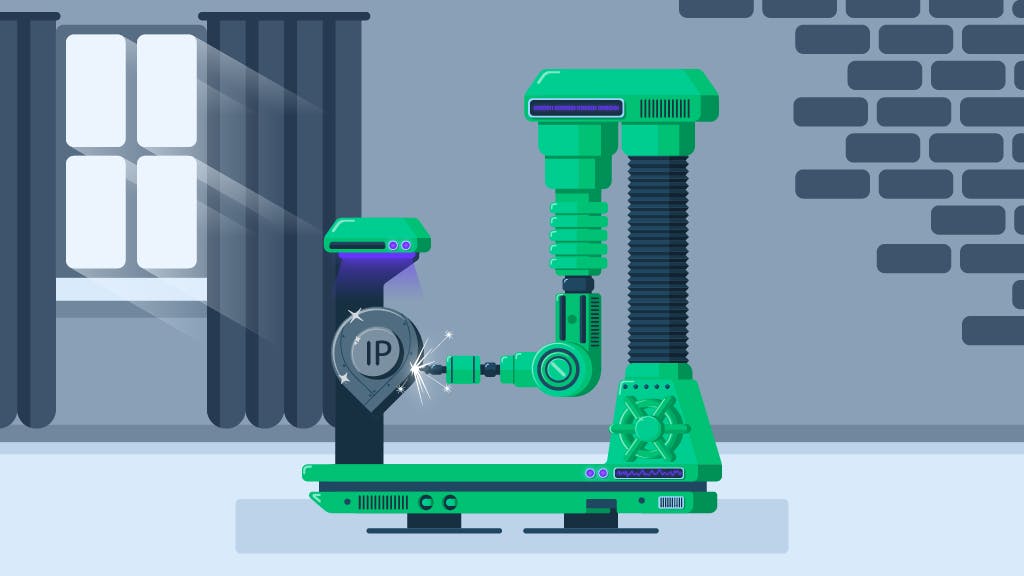 Using Data as a Service provider is a no-brainer because you don't need to worry about the whole process – you can just come and collect that data. On the other hand, you rely on the providers' data collection methods, filters, and other functionalities, which don't give you complete freedom. 
If you are interested in automating the collection process but not the data storage and management part, a scraping tool could be an optimal solution. Especially if you:
Scrape "heavy" targets. Some search engines have more safeguards for catching bots. But you can bypass those handicaps with our SERP Scraping API – it takes care of all possible bugs and delivers results at a 100% success rate.
Target different locations. Our scraping API covers 195+ countries and any state or city, so if you need to reach targets in France, Tokyo, or any other place, we have your back, regardless of your project's scope.
Need results presented in a neat format. Parsing could be another issue that you might want to dedicate to somebody else, such as our SERP API. This all-in-one tool includes parsing, so you don't need to deal with the messiness of raw data – you'll receive results in a JSON format.
Require real-time results. If being up-to-date is an integral part of your business, SERP Scraping API is the tool that can deliver data to you on time without manual data gathering.
Use a lot of traffic for scraping. Our scraper's pricing model is based on the number of requests instead of the traffic used. So if your requests eat up a lot of traffic, our scraper could greatly reduce your operating costs. 
Don't want to spend time on proxy management. Smooth proxy network maintenance takes time and effort. Our scraper can take it off your shoulders.
Wrapping up
The data collection process can be challenging since you have to ensure many things to receive successful results. While DaaS providers can save you from data management issues, they limit your freedom. 
On the other hand, you don't necessarily need DaaS if you're only up to data collection automation. Our SERP Scraping API effortlessly gathers data from search engines. Still hesitating? You can try our precious tool for free during a 3-day trial and see for yourself.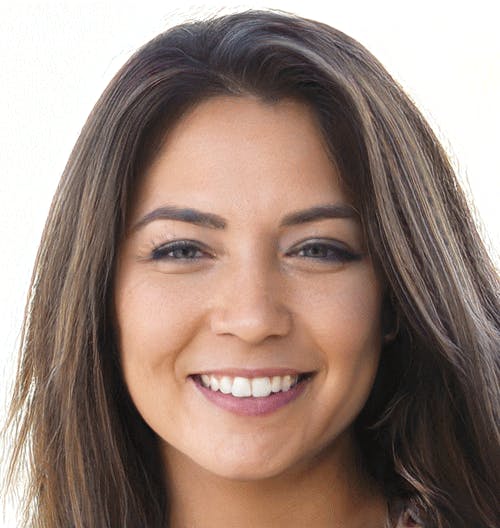 Say hello to Mariam! She is very tech savvy - and wants you to be too. She has a lot of intel on residential proxy providers, and uses this knowledge to help you have a clear view of what is really worth your attention.
Frequently asked questions
Who should outsource their data and analytics? 
An outsourced data management solution could be an answer for:
Companies facing a shortage of people with specific IT skills or businesses operating in industries where deep data expertise is the requirement, for example, the health care or finance sectors.
Quickly growing companies that aren't willing to invest in building an in-house analytics department.
Big companies that need to democratize data collection by using outsourced solutions as an additional element for overall strategic data management purposes.
What is the difference between SaaS and DaaS?
SaaS makes software available to anybody connecting via Internet access. It's usually a web-based application with a cloud-based database. DaaS works according to similar principles as SaaS while focusing specifically on managing data.
Is it Data as a Service or Desktop as a Service?
DaaS could be decoded as Desktop as a Service too. However, it's an entirely different topic related to desktop visualization, separately from the application software.
Related Articles