July 12, 2023
7 minutes read
How to Buy Instagram Accounts Safely in 2023
The rise of social media has pushed the internet to evolve into a digital marketplace for social properties. With the recently deceased (and, frankly, unsuccessful) trend of buying audience members, people started seeking to buy Instagram accounts with real followers. In the past few years, this business has skyrocketed.
Buying an Instagram account that has an established audience can be a great kickstart on your marketing campaign. Let's face it: Instagram has become way more than a photo-sharing platform. It's warped into the best advertising board out there. From managing several accounts to influencing a niche audience - it seems that Instagram has it all.
To make things easier, we've gathered all the key info on where to find phone-verified (PVA) Instagram accounts for sale and how to verify the authenticity of followers. Shall we start?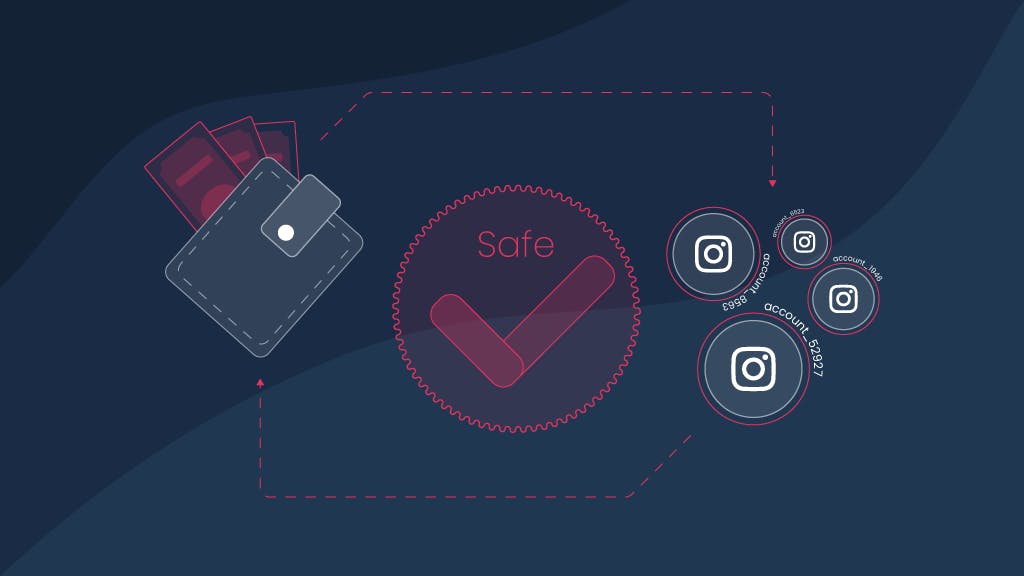 Blog

>

How to Buy Instagram Accounts Safely in 2023
Top tips when buying Instagram accounts
If you're out and about buying yourself an Instagram account, there're some tips you should know before transferring those bucks to the account owner.
Check former usernames. As good ol' inspection never hurt nobody. Start by checking their former usernames. If you'll notice that the account hopped from cats.lovers to nyc_manicure, there's a great chance that the Instagram account was for sale previously. And with that, there's a higher risk of violations associated with the account.
Buy an Instagram account that's already in a niche you're interested in. You don't want to get an account with 1M fashion lovers and switch it to a meme account. Try sticking to the same theme that the previous owner had going on not to lose the already established follower base and target audience.
Check the count of authentic followers. Some sellers might do this as their full-time job, buying followers and engagement, then selling the Instagram accounts with a giant fake accounts army. To cut time, you can use apps like fake followers checker that analyzes existing following bases by checking their profile information and posts' engagement rate.
Always get the OG email address and password. If you don't get the original email used on the Instagram account, the owner could report it as hacked and keep both the account and the money.
Change the email address and password associated with the account ASAP. Before starting to create content, it's important to change account credentials immediately. It's just another safety measure so that the previous owner couldn't recover the account. And don't forget to turn on 2FA!
If using PayPal for the transaction, always use the 'Paying for an item or service' option. PayPal has two payment options, but only this one provides a refund if you don't receive the goods. If someone insists on using the 'Sending to a friend' option, claiming it's way faster, think twice about trusting that seller.
By following these tips, you'll be able to identify the quality of the account and stay away from those scammers.
Where can I buy an Instagram account?
There are dozens of online marketplaces and middleman companies where users can buy Instagram accounts. And when filtering by price, as expected, it usually depends on the follower count and engagement. For example, an established travel account with 10K followers can go for around $180. Meanwhile, a banging 1.3M follower can sell for $40K. If an account for sale caught your eye, you can use the Instagram account worth calculator and see if the price meets the industry's average.
When searching for an Instagram account for sale, there're three hotspots you should check out:
eBay. Although there're plenty of horror stories of people paying a nice sum of money and never receiving the credentials for the account, there're genuine sellers on eBay. However, you should be extremely careful and buy only from a verified seller with positive reviews. Of course, you could file a dispute for eBay, but the scammy seller might delete their account and vanish with your money right after the purchase.
Online forums. If you've clocked a great deal on an online platform, do your research first. Read what other people say about the specific seller before making a purchase. Some people seem to preach them, but there have been a few stories of people getting ripped off, just as with eBay. The main problem with forums and eBay is that the transactions aren't monitored. The sellers can hide most details about themselves, making it a risky choice. Some online forums might not be available in certain regions, so you can grab residential proxies and browse the local discussions easier.
Middleman companies. If you wanna save time and get an Instagram account for a fair price, you should check the platforms that focus on providing such services. When using a middleman service, you never get in touch with the seller directly. As the transaction for the account goes through a third party, there's a lower chance of you getting scammed.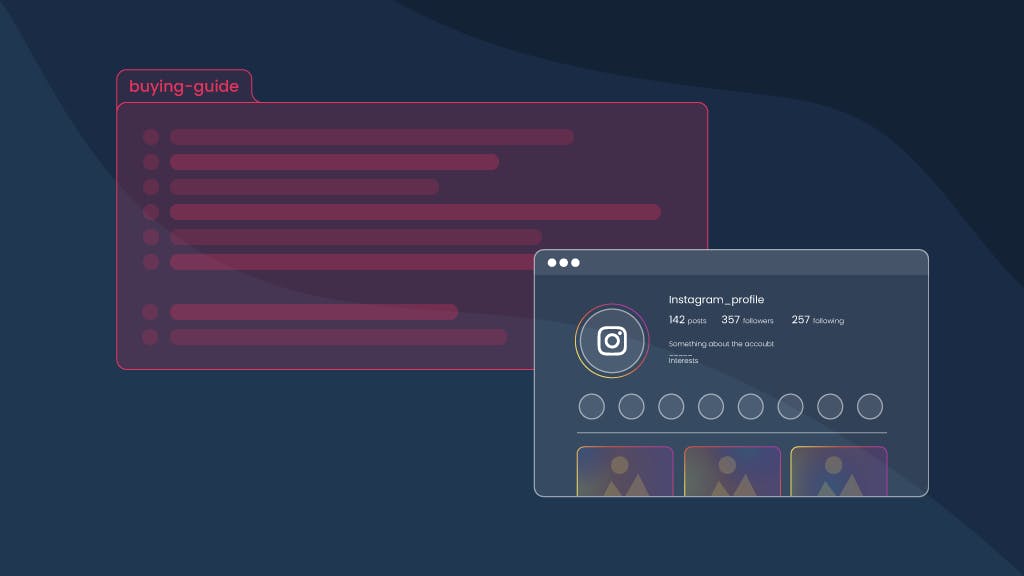 Middleman companies: which one do I choose?
There're a few middleman companies that offer Instagram PVA accounts. And although they work on the same concept, there're some differences that you should know before choosing your go-to platform for purchasing Instagram accounts.
Viral Instas have multiple accounts for sale in various niches, such as travel and fitness. The followers range from around 20k to 140k. You can even call this middleman company a boutique Instagram accounts shop, as they do a background check themselves before listing the account. They also provide an Instagram handle before the purchase so you can check the username history and account quality yourself.
Viral Instas also provide an audience analysis themselves, allowing users to see a rundown of the following. So if you ain't got time to do the check, you can trust the numbers from the team.
Another middleman service provider is Social Tradia. They have more categories to choose from, starting with food & nutrition and landing on meme accounts. You can get an account for just around $200, or if you're serious about Instagram, grab one for over $10k. 
However, they don't provide usernames to protect account sellers' privacy. Still, Social Tradia has a verification team that checks the validity of an account. This might sound a lil' shady, but the team assures they're taking all the necessary steps to prevent the scammers from getting on the platform. After you buy an account, you have 24 hours to test it out. If it's not suitable for you, you can get a full refund, no questions asked.
Fameheld is less known than Social Tradia or Viral Instas, but this company scores well on all the major review sites. On this marketplace, you can buy Instagram accounts with varying follower counts ranging from a few hundred to thousands of followers. Besides, you'll find hundreds of Instagram accounts, from fashion and animals to fitness and memes.
Fameheld also has a 7-day money-back option that allows you to take an account for a test drive. However, to get your bucks back, you shouldn't change the login details, username or remove any of the content you've found on the Instagram account. In case you need to file a dispute, head to the Fameheld contact page and tell your case. Simple, right?
If you're looking to buy Instagram accounts in bulk and wanna run your quality check faster, use Social Media Scraping API. It can help you gather public data like usernames, followers count, photos, and used hashtags, presenting it beautifully in parsed JSON results. Oh, and if it's your first time trying this beast out, you get 3K requests for three days free of charge!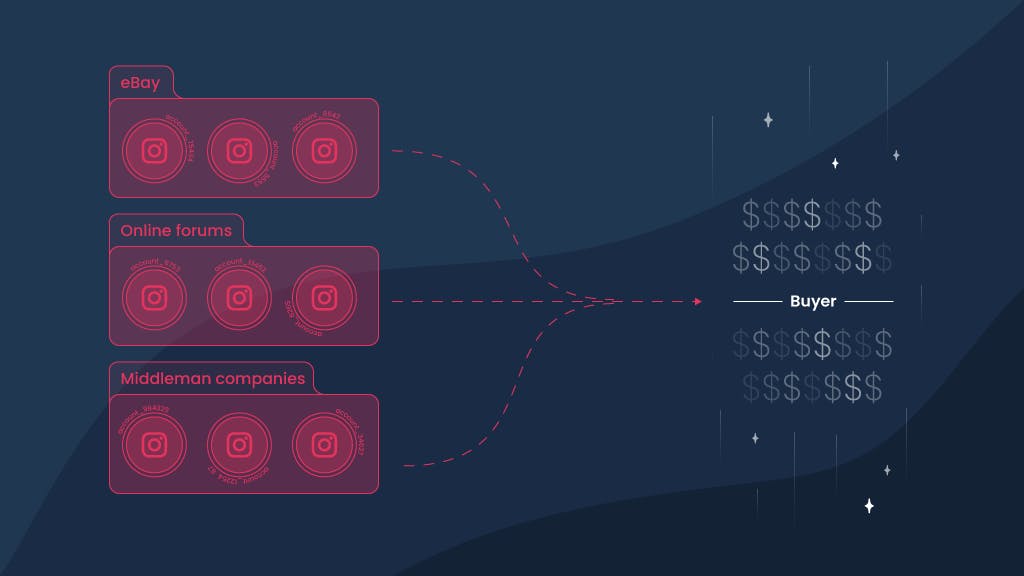 Selling Instagram accounts - is it worth it?
Okay, so we've talked about buying Instagram accounts. But what if you're on the other side and decide that sell your active Instagram account?
You can use the same websites we've mentioned above. Usually, quality accounts sell fast, so if your audience is unique and you didn't buy followers and engagement, your inbox will fill up with offers in a few days. You'll need to drop a few screenshots from your insights, add some info about the Instagram account, and you'll be ready to do business.
Bottom line
As a wise woman once said - ain't nobody got time for that! And in this case, it's about growing social media accounts from scratch. You can hop on one of the marketplaces and buy an Instagram account with thousands of followers for around a hundred bucks.
However, you should always look for trusted middleman companies that verify the legitness of the Instagram page you're buying. And when using platforms like Social Tradia or Fameheld, you can even test the actual engagement of the account.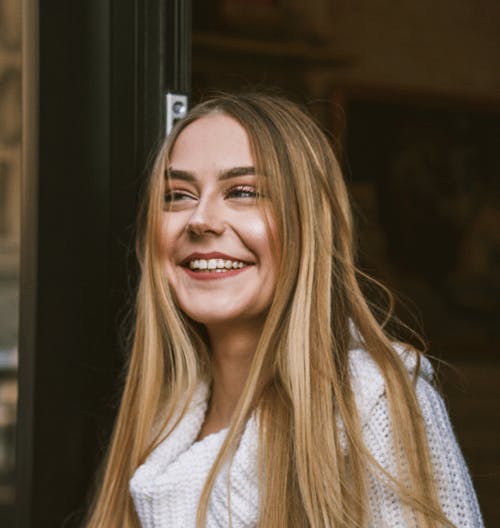 Ella's here to help you untangle the anonymous world of residential proxies to make your virtual life make sense. She believes there's nothing better than taking some time to share knowledge in this crazy fast-paced world.
Frequently asked questions
What is an Instagram PVA account?
An Instagram PVA account, aka phone verified account, is a profile that has passed the phone number verification process. Usually, PVA accounts are more expensive as the seller went an extra step in proving the account's legitness. As these accounts were approved by Instagram, they also have less chance of getting banned when transferred to another person.
Is it safe to buy Instagram accounts?
When you buy Instagram accounts from a trusted seller, you don't need to worry whether it's safe. However, you should always run a background check on the seller or a middleman company before transferring money.
P.S. For extra security, you should change your IP when logging in to a new account with proxies, as Instagram allows managing only up to 5 accounts from one device.
What's the difference between an aged and a new Instagram account?
Some online forums say the older the account, the better the health score is. However, having an older social media account has no proven benefits. Instagram doesn't track the age of the account, and there's no proof from Instagram's camp that the new account is less prone to restrictions.
What's the difference between buying Instagram accounts and buying Instagram followers?
When you read Instagram's terms and community guidelines, you will find that this social media platform doesn't allow the purchase of followers and engagement. If the account with an inauthentic audience is detected, machine learning tools might run an audience check and even award the account with the shadowban. When buying Instagram account, users simply take ownership of an already established audience. Bottom line - if you want a highly targeted audience, don't buy followers.
How to safely buy an Instagram account?
We recommend using middleman services that provide a money-back guarantee when you need to buy Instagram accounts. This way, you'll be sure that the account you've purchased is legit, and the seller won't vanish with your money.
Related Articles