Get On With the Awarded Paid Proxies Starting at Just $5.2/GB
99.99% uptime, high speed and industry-leading proxy performance.
55+ million premium residential proxies
Award Winning Customer Service
Full anonymity and security
Unlimited connections and threads
Flexible plans for any demand
Proxies
Premium proxy infrastructure with industry-leading residential proxies. Our proxy network is ideal for bypassing geo-restrictions, CAPTCHAs, and IP blocks. We offer ethically-sourced IPs with large pools, wide location coverage, high success rate, and flexible pricing options.
40M+ IPs

195+ locations

HTTP(s) + SOCKS5

Each residential IP is a real desktop device with a specific physical location. Our residential proxies are the fastest in the market, 99.47% successful, and versatile for any use case. Available with a monthly subscription plan or the usage-based Pay As You Go option.

Rotating on-demand IPs

Forever website sessions

Unlimited threads

Get the best of both residential and datacenter proxies worlds. Enjoy 99.99% uptime, blazing speeds, and stability by equipping static (ISP) residential proxies. Run your market research, power up your social media marketing, and tame all AdTech tasks while avoiding IP bans and CAPTCHAs.

10M+ IPs

700+ ASNs

HTTP(s) + SOCKS5

Our 3G, 4G, and 5G mobile proxies come from mobile devices connected to mobile carriers. They're exceptional for their high success rate, security, and advanced targeting options. Choose between iOS and Android operating systems using the OS filtering feature. Select the plan that best fits your needs, or opt for Pay As You Go and pay per GB.

100K+ IPs

<0.3s response time

Unlimited concurrent sessions & threads

Generated at powerful data centers worldwide, shared datacenter IPs are perfect for stability, scalability, and unmatched speed. Customize your deal by choosing how many IPs, what locations, and how much traffic you need.

400K+ IPs

Private proxies

SOCKS5 / HTTP(s)

Take control of your projects with private datacenter US IPs that will belong only to you. Choose between a sequential or non-sequential IP list and HTTP(s) or SOCKS5 IP type. Our dedicated datacenter proxies offer IP randomization and replacement options.

100% success rate

JavaScript rendering

Browser fingerprinting

A powerful proxy-like scraping solution that bypasses even the most sophisticated anti-bot systems, CAPTCHAs, geo-blocking, IP blocking, and other challenges to fetch raw HTML with JavaScript data.
Scraping APIs
Our ready-to-use scraping APIs simplify public data collection via synchronous, asynchronous, and batch requests. They ensure a 100% success rate, stable parsing, headers and cookies support, and handling of CAPTCHAs and JavaScript-heavy websites. Free first month trial – no credit card needed.
Numerous data endpoints

Browser fingerprinting

Results in HTML or JSON

The all-in-one tool to extract structured data from social media platforms. Get usernames, profiles, posts, hashtags, and more in raw HTML or parsed in JSON format. The integrated advanced anti-bot protection ensures a seamless scraping experience.

All major search engines

High scalability

Results in HTML or JSON

The full-stack solution for collecting structured data from major search engines like Google, Bing, Baidu, Yandex, etc. Extract organic and paid search, ad, image, video, and other results from 195+ locations in raw HTML or parsed in JSON format.

Multiple ecommerce categories

JavaScript rendering

Results in HTML or JSON

The all-inclusive tool for gathering structured data from major eCommerce sites and marketplaces, such as Amazon and Wayfair. Get product information, prices, reviews, seller information, and other details in raw HTML or parsed in JSON format.

Choose your target

Customizable headers & cookies

Full HTML with JavaScript output

Can't find your desired target among our Scraping APIs? With Web Scraping API, you can collect data from various websites and receive your target's full HTML with JavaScript results from any state, country, or city.
Top-notch residential and datacenter proxies

3 proxy types

4 scraping solutions
Free tools
Industry-leading performance
Awesome 24/7 customer support
195+ locations
Easy self-service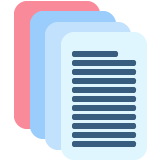 HTTP(S)/SOCKS5

Flexible pricing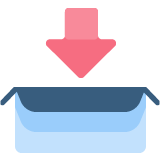 Pay As You Go option
What people are saying about us
We're thrilled to have the support of our 50K+ clients and the industry's best
Clients
Awards
Industry experts
Most popular questions
How do residential proxies differ from datacenter ones?
To know how residential proxies differ from datacenter ones, you need to know how they are made. Residential proxies are true mobile or desktop devices that act as your intermediary servers. They have all aspects of real internet users, such as ISP attribution, no subnetworks, or other tell-tale signs of a proxy network. Thus, you can scale any operation almost indefinitely, especially when you can access millions of these nodes.
However, datacenter proxies are usually produced in data centers or cloud hosting services and tied in subnets. Since they aren't with any ISP provider, datacenter proxies are prone to IP blocks and such. On the other hand, datacenter IPs are faster and more stable.
Yes, we have a public API. With our API you will be able to access proxies and take full control of your account. You can find the instructions and documentation here.
Will I get a dedicated IP list?
Yes, you can get a dedicated IP list with dedicated datacenter proxies. In the dashboard, you can replace up to all of the dedicated IPs – only for the subscription's price per IP. Additionally, choose between SOCKS5 and HTTP(S) types and between non-sequential and sequential lists; copy or download your proxy list in .csv or .txt formats.
How does proxy authentication work?
You can access our residential proxies via two different types of authentication: username:password or whitelist. You can find more details about these authentication methods here.