Cost-effective solution for Amazon scraping
Explore the powerful capabilities of Smartproxy's datacenter proxies for scraping Amazon product data.
Sticky and Rotating sessions
Unlimited connections and threads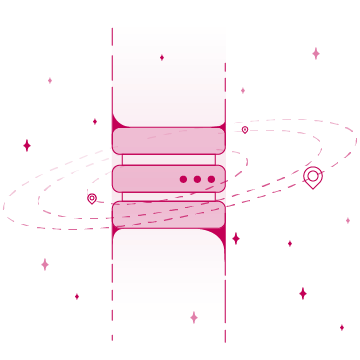 Why Smartproxy's datacenter proxies is the best for scraping Amazon product data?
Largest number of proxy servers

Smartproxy offers a large number of proxy servers to choose from and the ability to rotate IP addresses, which is a crucial feature when scraping web data. Making requests from constantly changing locations worldwide is super easy to set up through a single gateway address, and it ensures total anonymity, so you'll never have to worry about being IP banned while web scraping.

Save time by performing tasks much faster

Smartproxy's datacenter proxies stand out above the rest in their high-speed connections with response times of <0.3 s, which helps you save time.

Datacenter proxy service offers rotating IPs and sticky sessions for up to 30 minutes

You won't need to worry about multiple people using the same IP address already and potentially getting blocked by the Amazon website

No downtime when web scraping

The robust framework and the ability to run multiple concurrent sessions simultaneously ensure that you will face little to no downtime when web scraping.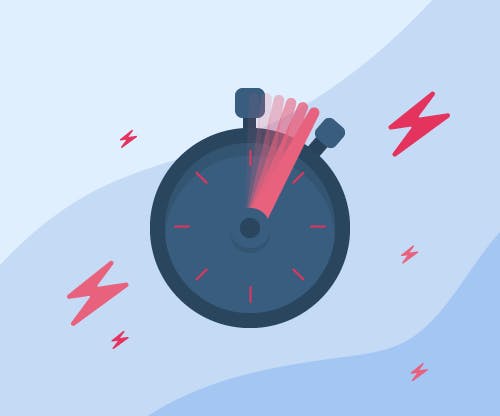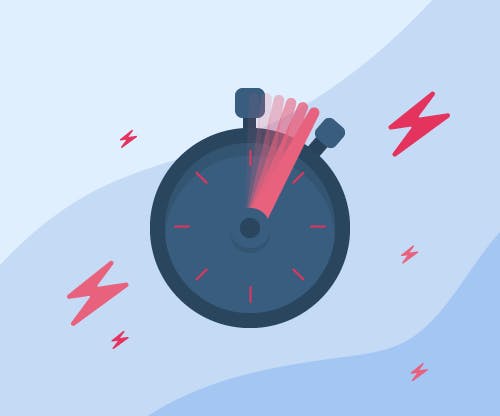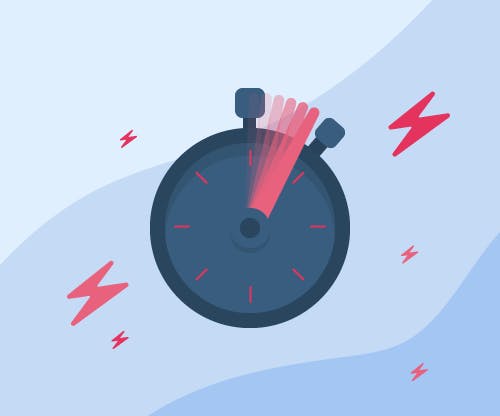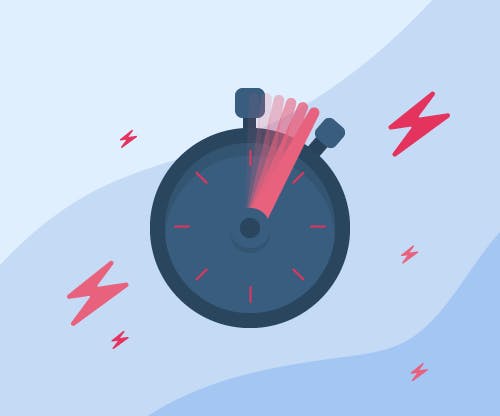 Step-by-step guide to scraping Amazon product data
Proxy setup
To scrape Amazon data using Smartproxy's datacenter proxies, you'll first need to do a little setup in the dashboard.
If you haven't done so already, grab a datacenter proxy plan that best suits your needs.
To change your default username or password, navigate to the Proxy setup → Authentication method section. To change your password, click the Edit password icon next to it. If you want to change your username, delete the current user and create a new one with your desired credentials.
Next, configure various settings in the Endpoint generator. Enter the same username and password from above in the Authentication method section.
Select a Proxy location. You can choose from various countries or select All to have one assigned randomly.
Select a Session type between Rotating and Static. If you select a rotating type, the IP address will change by itself, but you'll have to rotate your headers with each request. Meanwhile, if you use a static session type, you shouldn't make too many requests from the same IP address, and make sure to change your headers frequently to avoid them getting rate-limited or blocked.
Choose an Output format. The choice depends on how and where you'll want to implement it.
You'll see a list of generated endpoints on the right side. If you wish, you can increase or decrease the maximum number of endpoints to generate (only if your session type is sticky).
Finally, save the list as a TXT or CSV file or copy it to your clipboard to save it anywhere easy to find.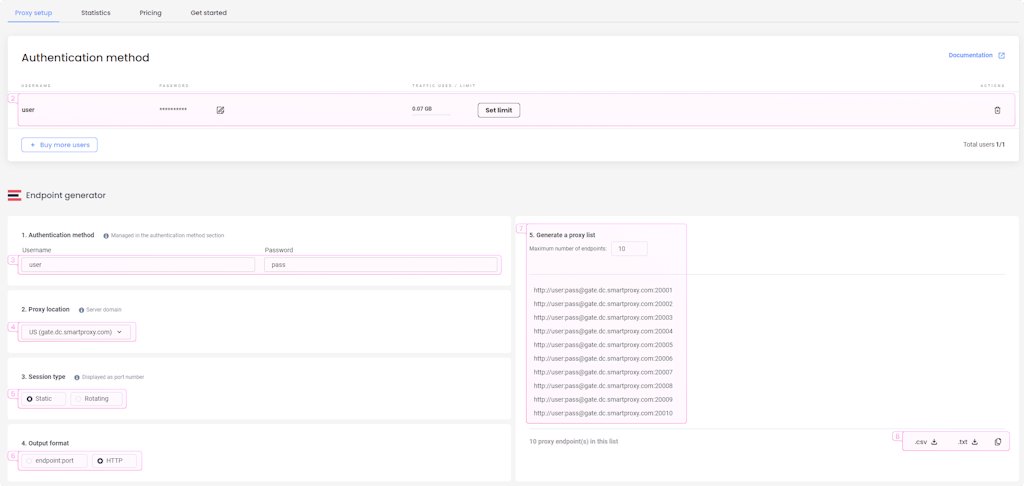 Flexible datacenter proxy plans
14-day money-back
99.99% uptime
Unlimited connections and threads
<0.3s response time
Top datacenter proxy locations
What people are saying about us
We're thrilled to have the support of our 50K+ clients and the industry's best
Clients
Awards
Industry experts
Frequently Asked Questions About Residential Proxies
Is it possible to scrape data from Amazon?
Yes, it's possible, but it does come with challenges and issues. You have to set up your scraping environment accordingly and use proxy services such as Smartproxy's datacenter proxies to avoid risks of getting banned, rate-limited, or blocked by CAPTCHAs.
What is the best way to scrape Amazon for product data?
The best way to scrape Amazon for product data is to find a scraping application or write the code yourself. Using tools makes the job easier, while coding gives you full customization over how you want it to work. You must also use rotating proxies and headers to make the requests appear as if they were coming from different sources and locations.
How do I scrape Amazon product details and prices?
Scraping Amazon product details, prices, and other information can be done by writing a script or using an existing web scraper tool such as Smartproxy's eCommerce Scraping API. These will extract data as an HTML page that can later be parsed or a JSON file with all the required information.