How to Set Up Residential Proxies With Proxifier
Integrate our proxies and Proxifier for the next-level proxying experience.
Team up your rotating residential IPs with Proxifier to hide your location, access restricted content, or avoid blocking and flagging. It's kid's business, we promise! Just scroll down for more detailed instructions.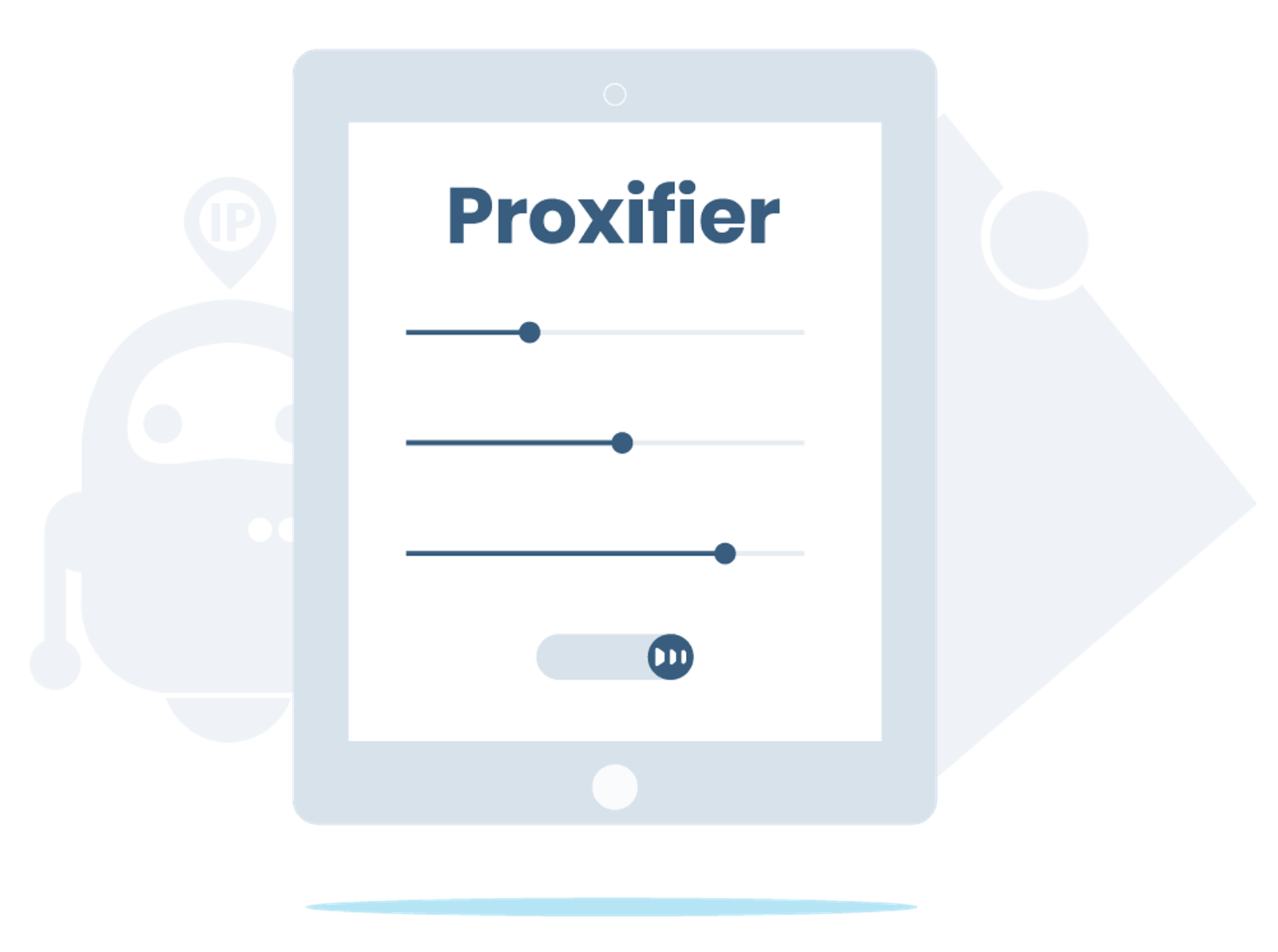 Set up proxies with Proxifier:
1. Open Proxifier.
2. Click on Proxies > Add, then enter the details as per screenshot below (Address and Port should be adjusted due to preferred proxy geo-location and proxy type). The authentication isn't necessary if you have your IP Whitelisted.
Keep in mind that Smartproxy doesn't support the SOCKS5 connection protocol.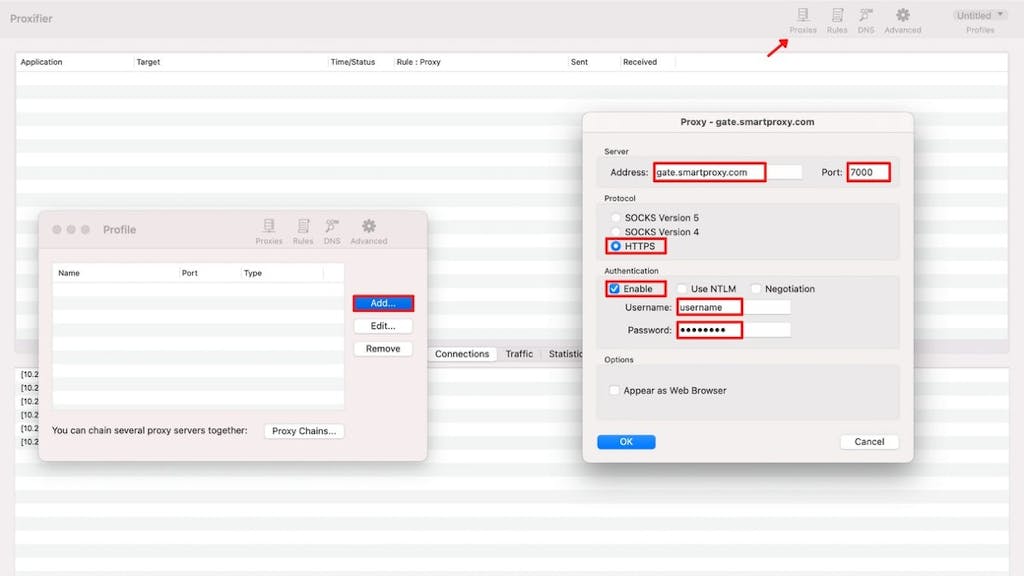 3. You'll get a pop-up asking if you want this proxy to be a default for all applications. Select No if you want to set up a proxy for specific applications only.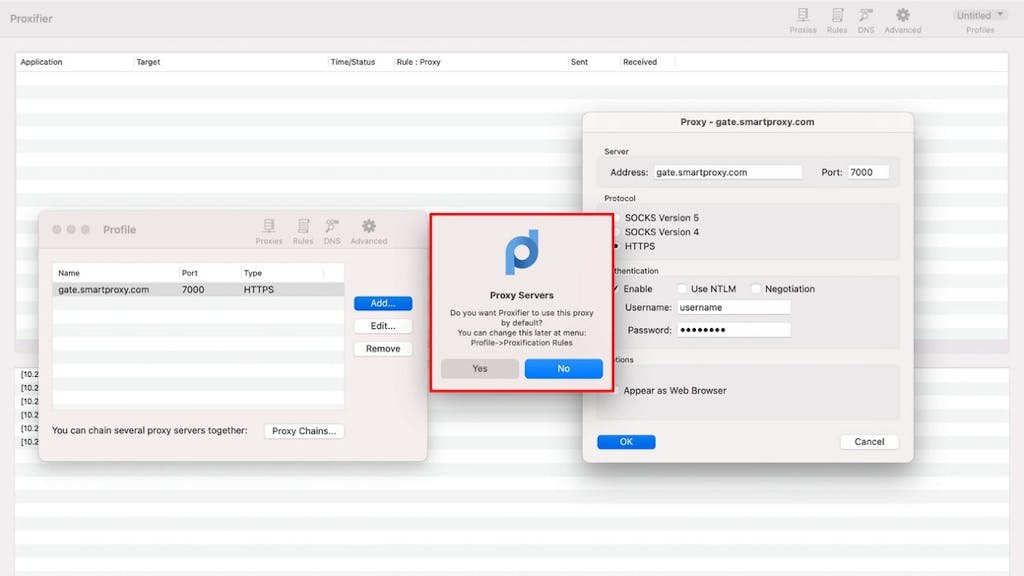 4. To enable HTTP server connection, click on Advanced > HTTP Proxy and put a tick on Enable HTTP proxy servers support.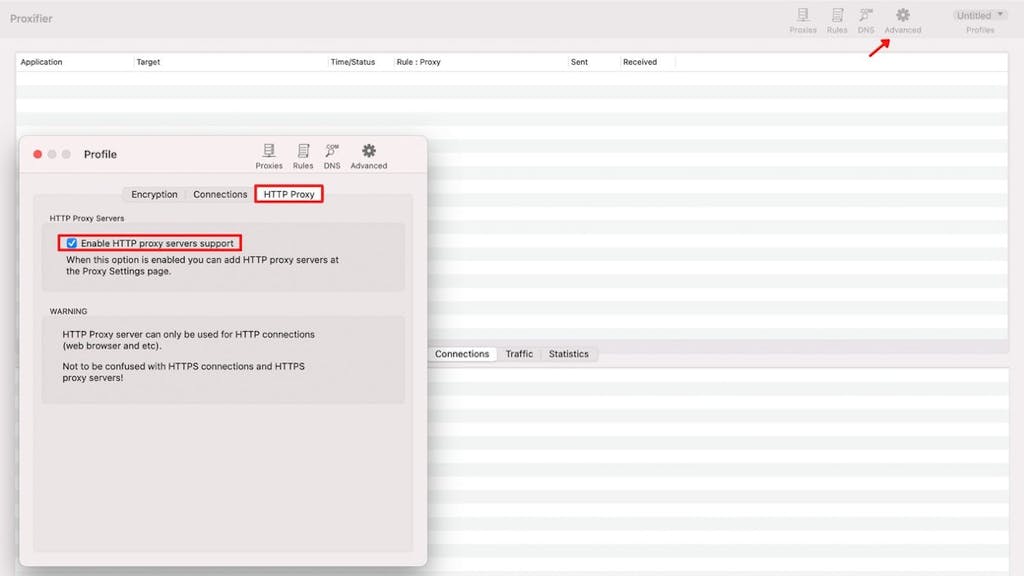 5. Next, if you want to set up only specific applications, go to Rules > Add and enter details as per example below.