May 02, 2022
7 minutes read
Grab a SERP Scraping API free trial, don't feel left out
Drum roll round, please! SERP Scraping API starts a free trial! Sometimes you gotta check a thing without buying one. With this free trial, you'll get 3k requests for 3 days straight to test if this tool is your jam. After the free trial ends, you'll be automatically charged for a Lite subscription plan. If you feel that it isn't what you were looking for, don't forget to cancel the free trial before the end of it!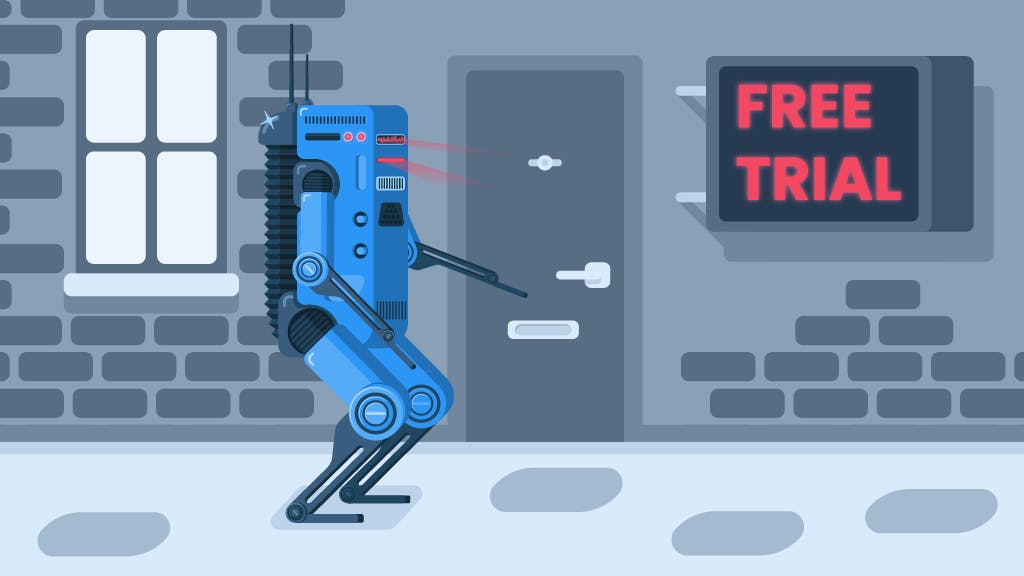 Ok, but why would you want to try this tool? Well, because it's a freakin' full-stack solution that combines a proxy network, web scraper, and data parser. Oh, and SERP Scraping API tolerates no-nonsense and guarantees a 100% success rate. We ensure this success rate by simply filtering the best proxies from our 40M+ residential and datacenter proxy pool. This crazy amount of proxies also means that you can access more than 195 locations worldwide. 
So yeah, this dope tool can scale your search engine game just in a flick of a second. Google, Bing, or Baidu, we master these search engines like no one's business. Wanna view real-time and up-to-date SEO results? Done. Need insights into keyword rankings? Done. Wanna retrieve paid and organic data? Done, done, and done! 
Manually building lists of product names, prices, descriptions, discounts, and availability is a thing of the past. Get with the times and stay trendy with SERP Scraping API, as it allows you to analyze your competitors' business strategies without a hitch. Don't believe the written word? Check out this tutorial:
SERP Scraping API is not our only full-stack solution for data harvesting. Our recently introduced eCommerce and Web Scraping APIs can do the job equally well if your targets are not only SERPs. eCommerce Scraping API works best for real-time price monitoring or data gathering for competitors' research in various eCommerce sites, while Web Scraping API collects various data for non-eCommerce sites. 
By the way, if you feel vary about coding, try our No-Code Scraper. Just a few clicks, and you'll get all the relevant data from any website you want to scrape if you choose the 'universal' scraping template. Need to gather accurate SERP results? No probs, easily scrape Google without writing a single line of code. Kinda dope, right?
No-Code Scraper lets you collect data without code, schedule tasks, and export data in JSON (via email or webhook) or CSV (via email). So you scrape any website, be it JavaScript, AJAX, or any other dynamic website, with ease. Collect titles and tags, scrape images (their URLs), and capture text from any website without a single drop of sweat!
We offer a 3-day free trial for all our scraping products but bear in mind that you have to pick your one and only product to try because you can have a free trial only once. You can access the free trial option on the dashboard.
Are you hyped for this free trial? Then don't waste your time and get this awesomeness!