May 26, 2021
4 minutes read
EasyCop Sneaker Bot Review: Cloud-Based All in One Bot
EasyCop bot (ECB) is a great and affordable all in one bot for sneakers and other retail goods. Find out what features it offers, why it must use sneaker proxies and how to set it up for multiple tasks in this EasyCop Bot review.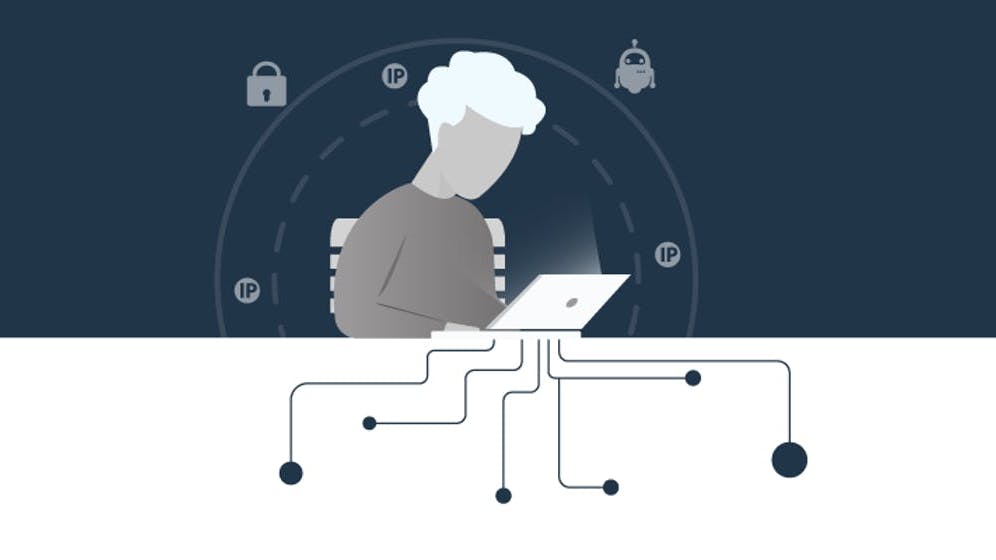 About EasyCop bot
EasyCop sneaker bot is an all in one cloud-based bot which you can run on any browser. It has many useful features and works on many popular sites. It has a separate Captcha solver for both Windows and Mac devices, so you should be able to use EasyCop bot (ECB) without any problems on any popular device. It comes with a Discord server that is great for getting early links and keywords for monitoring.
EasyCop Bot features
EasyCop is a cloud-based shoe bot, which can run on any browser that supports HTML5. It should run on most mobile devices, computers and even consoles like the PS4 and Xbox One. Since it is hosted on a remote server, you never have to worry about updating the bot. It has a slick design and is good for both beginners and advanced sneakerheads.
Once you install EasyCop, be sure to join the bot's Discord. It has extremely helpful tutorials, instructions, and release calendars. Sadly, ECB does not work on footsites yet.
Setting up EasyCop tasks
You can set up regular tasks or quick tasks (called QT in the bot). Quick tasks require less setup time because you can just click the Random Size link in Discord monitor channel.
Regular tasks run with keywords or links, but what is great about the keyword mode in ECB is that you can use negative keywords for more precise results. To add negative keywords you need to put a dash in front of the word. This also means that you have to remove any dashes in model names to avoid catching an L.
The bot uses various sizing systems, so you should remember to put in UK sizes when cooking a UK release. You can also select multiple sizes in the task, so it is easy to cop sneakers for your whole fam!
If you are an advanced botter, you can use the monitor and restock timeout settings to check for restocks more often. The bot will check for new drops as often as you set it, but the frequency depends on your number of proxies. If you have very few proxies, keep the delay higher to avoid getting a ban. You can calculate usual Shopify delays with this calculator. If you don't want to calculate anything, just press the 'Suggest Timeout' button, and you're ready to go!
Since the delay depends on proxies, you can get the lowest delay with our rotating network. For example, for a US release, you can to import 10,000 US proxy endpoints with different ports and make your timeout delay lightning fast!
ECB task modes
EasyCop comes with four task modes:
Normal – a standard checkout sequence. ECB developers recommend running at least 1/4 of your tasks in Normal mode.
Sneaky – bypasses the queue, but is more likely to get banned, so you have to run many sneaky tasks to succeed. It also does not work on sites that require a login, so keep that in mind.
Lightning – should be very fast. Requires more proxies to run, though.
Solid – an experimental mode for Shopify.
Running multiple tasks on EasyCop bot
EasyCop has several task modes, so we recommend using different modes to increase your chances to cop. Creating multiple tasks is easy because you can duplicate tasks by copying them in the Task manager.
If you run over a hundred tasks and need many Captcha tokens fast, you can use the Multi Window Captcha solver to use several Gmail accounts and generate more 1-click Captchas ASAP. To do this, click "Open new Captcha window" and log in to another Gmail account. Since Captcha solver also needs proxies, you can create a separate proxy list only for the Captcha solver.
EasyCop bot proxies
The bot is cloud-based, so it runs on a server. That is why you must use proxies with EasyCop, otherwise, the bot's server would get banned. Other bots allow you to run tasks from your device and use your IP address, but that is not effective, especially if you want to cop multiple items during a release. That is why EasyCop is great – it lets you run many tasks on a powerful server.
EasyCop also allows only domain:port:user:pass authentication, since it cannot run on a whitelisted IP.
Since you will run many tasks, you will need just as many proxies. Remember the golden rule – one proxy per task. If you are using Lightning mode for tasks, developers recommend using even more proxies than tasks. To make it simple, you can use our sneaker proxy network which gives each task a brand new residential IP address. Residential IPs or proxies are addresses of real mobile and desktop devices which are very hard to detect and ban.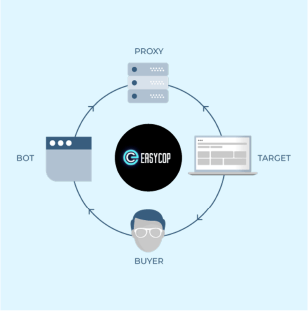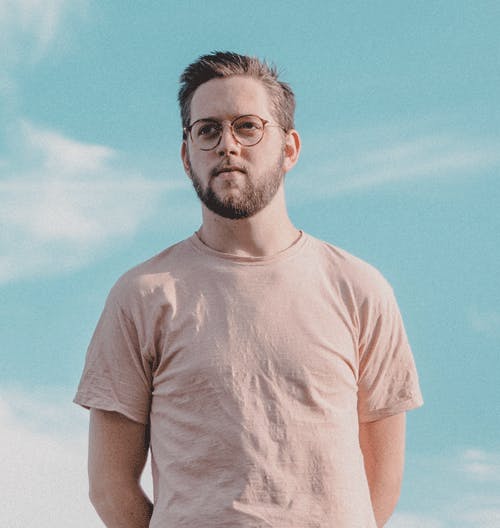 The automation and anonymity evangelist at Smartproxy. He believes in data freedom and everyone's right to become a self-starter. James is here to share knowledge and help you succeed with residential proxies.
Frequently asked questions
EasyCop bot runs on a remote server and is cloud-based, so it can run well even with many tasks. Sneaker proxies are the most important part for the speed of your sneaker bot.
How many proxies do I need for EasyCop Bot?
Use one proxy per task. If you want to monitor with a lower timeout delay, use more proxies than tasks. If you use Lightning task mode in ECB, you will need more proxies than tasks.
Looking for alternatives for Nike copping? Check out Nike bot, Better Nike Bot or AIO Bot.