June 17, 2021
7 minutes read
Choose your fighter: Smartproxy vs. Bright Data
Welcome to the proxy showdown! On one corner, we have Bright Data (formerly known as Luminati), a veteran in the game since 2014 that has earned a loyal following. In the other corner, we have Smartproxy, a newer player in the field but one that's quickly making a name for itself. So, which provider should you choose?
To see what's what and make it easy for you to pick the provider that speaks your language, let's look at Proxyway's Proxy Market Research 2022. It gives a clear picture of the current state of the proxy world.
In case you're short on time and just want a TL;DR, here's the deal: if you value quick and easy onboarding, affordable pricing, complimentary perks, and a customer support crew that replies instantly – Smartproxy is the way to go.
Blog

>

Choose your fighter: Smartproxy vs. Bright Data
Who's got the best residential proxies?
Bright Data offers a wider range of proxy networks, including residential, datacenter, mobile, and ISP proxies, while we focus mainly on residential, mobile, and datacenter proxies. However, when it comes to comparing the quality of our residential proxies to Bright Data's, the result may surprise you.
Pool size
The size of Bright Data's residential proxy pool is 72M IPs. Meanwhile, we own 55M+ residential IPs. But as people say, size isn't everything – you must consider the quality of these proxy pools if you want to have a clear view of what they can accomplish.
Proxyway sent out 1M requests over 18 days and found that Bright Data had 803,508 unique IPs, while we had basically as much – 797,554. So, even though Bright Data's advertised IP pool is nearly twice as big as ours, the number of unique IPs isn't that different. And unique IPs are crucial because the more you get, the more successful your requests will be.
Success rate & response time
Proxies that fail to fetch the requested data or do it sluggishly are a waste of time. So, their effectiveness and speed are the key factors in choosing one provider over another.
Proxyway's research found that our residential proxies have a jaw-dropping success rate of 91.84%, leaving Bright Data with 82.25%.
And the speed? In individual reviews of Smartproxy and Bright Data, Proxyway has shown that our residential proxies have a lightning-fast response time of 0.61 seconds, currently the fastest in the market! Bright Data may be a strong competitor, but it falls a little behind with 1.08 seconds.
Locations & IP rotation
When it comes to global reach, both Bright Data and Smartproxy are neck and neck with 195 locations worldwide and the ability to filter by country, state, or city. Bright Data has an extra  ASN targeting option.
When it comes to IP rotation, if you roll with us, you can choose sticky sessions from intervals of one, 10, or 30 minutes. In comparison, Bright Data has more customization options; however, you can easily tweak your IP rotation to suit your needs with Smartproxy user-friendly sticky sessions.
Who's got the best datacenter proxies?
Let's take a quick look at datacenter proxies. Both Bright Data and Smartproxy offer shared and dedicated datacenter proxies as well as HTTP(S) and SOCKS5 IP types. And the cherry on top? Both allow unlimited concurrent sessions and threads for seamless proxy use.
While Bright Data has the upper hand with their fully customizable datacenter proxy IP rotation and a wider pool of 1.6M IPs from 98 countries, we're in the game with 500K IPs in the US and Europe. Our datacenter proxies may be more focused, but that means better entry plans. Besides, if the wide datacenter IP pool isn't the feature you crave, by choosing Smartproxy's DC per IP subscription, you can save even more! 
Who's got the best scraping and other gear?
Proxies are cool and all, but people also expect data collection tools and even extra stuff these days. Let's go over what Smartproxy and Bright Data have in store.
Smartproxy's APIs and tools
We've got four scraping solutions and a bunch of free tools if you get a subscription. Some handy scraping tools to take the data collection hurdles off your shoulders:
Now, onto the free stuff. For starters, we've got a free version of the No-Code Scraper as an extension for Chrome. It's a simple, no-fuss way to try out our codeless scraping capabilities. And for easier proxy use in your browser, we offer extensions for Chrome and Firefox.
We've got your back when it comes to keeping your profiles safe! Our X Browser tool comes free with any residential proxy plan you subscribe to. It guarantees the protection of all your profiles by giving each one a unique fingerprint!
And that's not all – another neat free tool you can get with us is the Proxy Address Generator. It'll help you export lists of millions of proxies for any software you're using.
Bright Data's APIs and tools
Bright Data has its fair share of scraping tools, too. Here's what you can get:
Web Unlocker will retrieve data for you from any website in HTML format. It has features such as IP unblocking, CAPTCHA solving, and fingerprint management. Bright Data's SERP API is for gathering and structuring info from popular search engines like Google, Bing, and Yandex.
Then, they've got Datasets. You can get ready-made public web data from social media platforms and websites, or you can request a custom dataset from a website of your choice.
Bright Data has a Chrome extension for proxies as well. And you'll need the Proxy Manager tool if you'd like to manage their proxies using one interface. But that's about it regarding Bright Data's free stuff.
Who's got the best proxy prices?
Now that we've covered most of the products that the two providers have in their arsenal, let's see how they stack up in terms of proxy prices.
At Smartproxy, we keep things simple and straightforward with our pricing system. We charge for traffic if you're buying rotating proxies.
Our entry residential proxy plan starts at just $80 for 8 GB, and with our Pay As You Go payment method, you can get 1 GB of residential proxies for $12.50. As for dedicated datacenter proxies, the entry plan gets you 3 IPs for $7.50. The plans scale great, too!
Bright Data has a pay-as-you-go option as well, but it comes at a monthly cost of $15 per GB for residential proxies. Meanwhile, other subscriptions work differently. If you want to get ISP proxies, you pay not only for the number of IPs but also for the traffic that you use. Removing the traffic limit will cost you extra. In a nutshell, you have to pay some additional money to unlock certain features.
Who's got the best customer experience?
Onboarding
Bright Data will take you on an onboarding procedure that may take a while. Not only will you need an ID, but also a picture or a video call. 
As for us, we won't waste your time with long onboarding procedures. You can access the proxies right after answering a few basic KYC questions.
Dashboard & documentation
The Smartproxy dashboard is straightforward and intuitive. There's no endless menu diving needed to buy and set up the product of your choice. Want to buy a plan, top up your wallet, or cancel a subscription? It's right there, no nonsense.
With us, you get plenty of guides and YouTube videos on how to use our tools based on your use case. We cover all the popular bot, scraping, and other applications and provide step-by-step tutorials on integrating our proxies with them.
Bright Data is rich with video guides, webinars, FAQ sections, and other resources. However, the dashboard interface can be a bit confusing, especially for first-timers. You'll need to invest some time and effort to learn your way around the dashboard and get the most from its products. Additionally, you'll need to download Bright Data's proxy manager software to control your proxies and have a certain level of coding knowledge to take full advantage of their APIs.
Customer support
You won't be left on "seen" with our top-notch customer support. You can chat with a real person, send a ticket, or contact your personal account manager. Our live chat is available 24/7, and you'll get a response within seconds.
Things are different in Bright Data's camp. They don't have a live chat option, which can be a major downside to users who prefer immediate support. If you encounter an issue, you can create a ticket or contact an account manager within business hours.
The final word
As far as residential proxies go, we've got you covered. Our residential proxies have a higher success rate and faster response time compared to Bright Data's proxies. Furthermore, our prices are more affordable, and our customer support is always available to help you.
If you're looking for ISP proxies, certain functions, or parameters with more customization, Bright Data might have that for you. Perhaps we don't offer as many options in comparison, but you can rely on us to bring our A game for the essentials.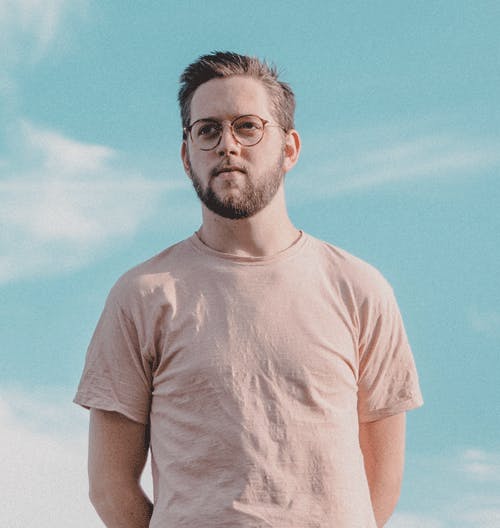 The automation and anonymity evangelist at Smartproxy. He believes in data freedom and everyone's right to become a self-starter. James is here to share knowledge and help you succeed with residential proxies.
Frequently asked questions
Are Bright Data and Smartproxy legit proxy service providers?
Both Bright Data and Smartproxy are perfectly legit providers. Buying proxies is legal – you just have to make sure that the way you're using them doesn't step on any legal boundaries.
Do Smartproxy and Bright Data offer static and rotating IPs?
Yes, both providers offer static and rotating IPs. The advanced algorithms of our rotating IPs let you keep your IP for up to 1, 10, or 30 minutes in so-called long sticky sessions.
Do Smartproxy and Bright Data offer residential and datacenter proxies?
Related Articles